The Truth About Calvin Harris And Rita Ora's Relationship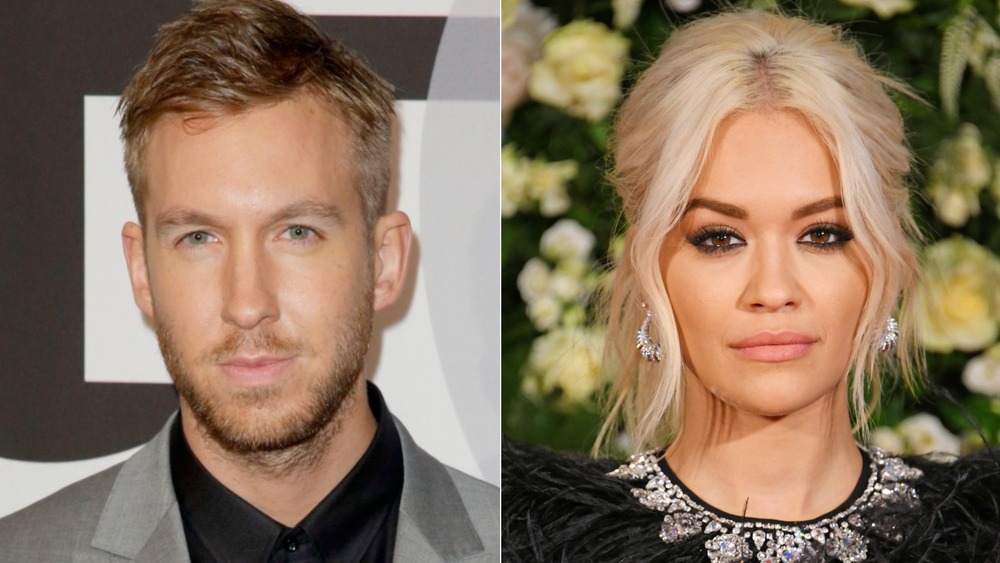 Joe Scarnici, David M. Benett/Getty Images
From Taylor Swift and Scooter Braun's nasty legal battle (leading to her re-recording her first six studio albums) to the whole unfortunate tale of Kesha and Dr. Luke, music producers can make things turn ugly fast. Much like you don't want to get on a barber's bad side, it seems you truly don't want to upset your producer. The person behind the soundboard is in control — sometimes legally speaking. Even huge pop stars can directly effect their own musical output — and sadly, what is or isn't released — when they fight with them. Case in point? When Rita Ora mixed work and play with Calvin Harris.
After Ora's highly-publicized split from Rob Kardashian, she began dating Harris back in 2013, per Cosmopolitan. That was a few years before Swift and Harris had a more infamous and messy business-meets-pleasure breakup involving the curious pseudonym "Nils Sjoberg" (Swift sure loves her pen names).
Ora — known for hits like "Anywhere" and Iggy Azalea's "Black Widow" — is no stranger to controversy. Even when she isn't stirring the pot herself (remember when people thought she was "Becky with the good hair"?), she seemingly can't stay out of trouble. And boy, was Harris trouble. While the "One Kiss" producer has put out great tunes, he seemingly has a vindictive streak. Not only did the singer lose out on love, but perhaps, a chunk of music, too. Scroll down to find out what happened between Rita Ora and Calvin Harris.
Rita Ora scrapped an entire album after breaking up with Calvin Harris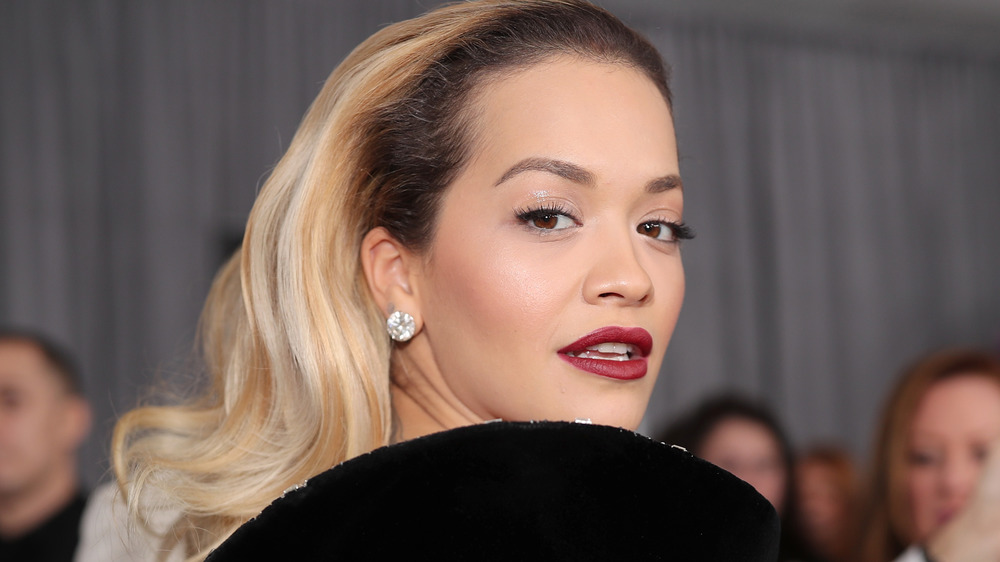 Christopher Polk/Getty Images
Rita Ora really lost out when she things turned ugly with Calvin Harris. The pair split in 2014, but Ora reportedly only learned of the news when the DJ and producer tweeted about it. Yikes! "To address speculation — myself and Rita ended our relationship some time ago," Harris wrote in a now deleted tweet (via E! News). "She is a beautiful, talented woman & I wish her all the best." Beautiful, but blindsided. 
Adding insult to injury, Harris, who had been producing and writing songs for Ora's second album, per The Sun, then blocked the singer legally from performing any of her new songs, according to Billboard. This included the single "I Will Never Let You Down," which she was going to sing at the 2014 Teen Choice Awards, according to US Weekly. "You'll only know 1 side of the story RE Teen choice awards because I choose not to talk to the papers about every aspect of my personal life," Harris tweeted (via US Weekly)."But just know I had a d**n good reason". 
Not only was that performance blocked, but, ultimately, their entire project was scrapped. "I thought he had my back and that he'd never steer me wrong," Ora told Marie Claire. "But then 'I Will Never Let You Down' came out, and everything started to go a bit weird. I don't know if it was because business was mixed with personal or what."
It sounds like Harris did, in fact, let her down.