Jason Momoa Originally Had His Eyes Set On Playing A Different Superhero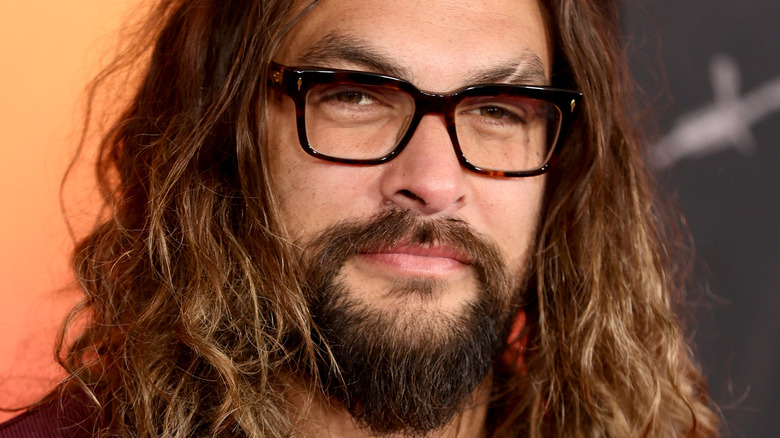 Dimitrios Kambouris/Getty Images
Jason Momoa — whose early role almost ruined his career — has become synonymous with his role as Aquaman in the DC Extended Universe (DCEU). The Hawaii native took on the heroic part in 2016, making a cameo appearance in "Batman v Superman: Dawn of Justice." He later reprised his role in Zack Snyder's "Justice League" before landing a solo film in 2018. "Aquaman" premiered to huge commercial success. According to Box Office Mojo, the film grossed over $335 million domestically and $1.14 billion internationally.
Momoa has opened up about his experience playing the fictional crime fighter, revealing to The Hollywood Reporter that he'll continue making Aquaman movies "as long as we can." He added, "If people don't like it and it feels like it's past its due date, then we won't make another one. But if they love it, then we will make more, you know." And while it's clear that the 43-year-old is grateful for landing the leading role as the aquatic action star, he originally had his eyes set on playing another caped crusader.
Jason Momoa thought he was auditioning to play Batman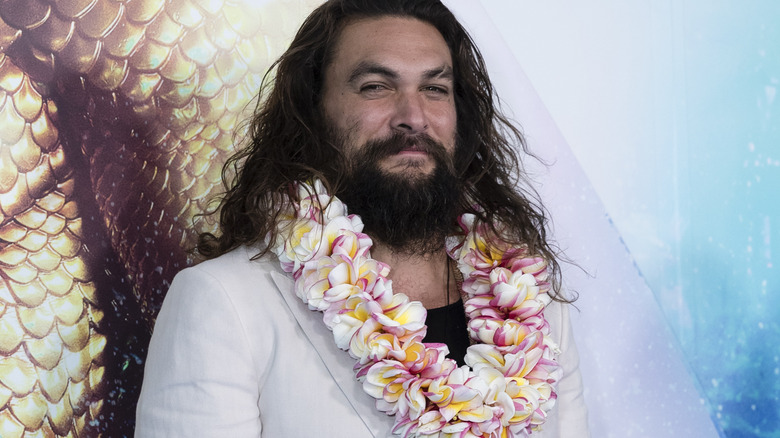 Brook Mitchell/Getty Images
Following the news that Jason Momoa was slated to play Aquaman, the actor attended Walker Stalker Con in Atlanta and gushed over his excitement about joining the DC Extended Universe, particularly as a person of color. "There's not too many brown superheroes, so I'm really looking forward to representing the Polynesians, the natives," Momoa said during a 2014 panel (via Comic Book). He added, "It's cool to be a part of DC's universe. I'm really excited to be with Warner Bros., and hopefully, everyone likes it. And Zack Snyder's a genius." Despite his apparent enthusiasm, though, Momoa was apparently led to believe he was auditioning for the role of Batman.
"I think when I did the audition for 'Batman,' I didn't play it like I was supposed to," said Momoa (via Insider). "I just played it completely different and I think that's what Zack liked." In a separate interview on ITV's "This Morning," Momoa revealed that when he was called by Snyder to audition for the film, he "knew" that the role of Batman had already been cast, so he rejected the invitation. The "Game of Thrones" star's agent eventually convinced him to go in for the audition for "Batman," but later learned that Snyder wanted him to play Aquaman instead.
'Aquaman 2' is on the way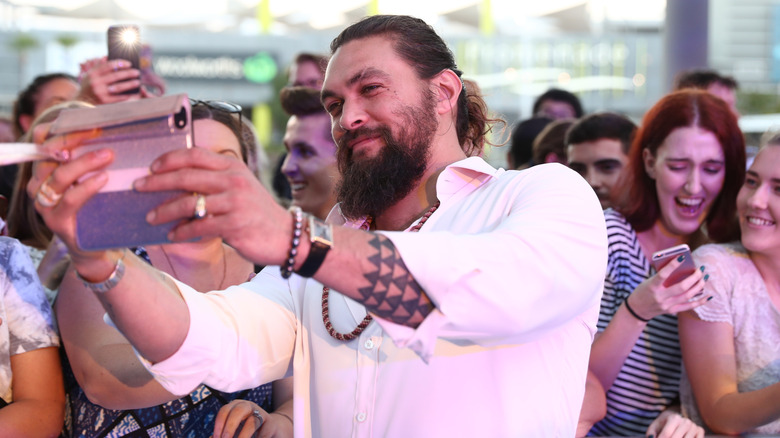 Chris Hyde/Getty Images
After Jason Momoa secured his spot in the DC Extended Universe, and the glowing success of "Aquaman," it was revealed that the Hawaiian actor would reprise his role in the upcoming sequel to the blockbuster film. "Aquaman 2" was originally slated for release in December 2022 but has since been pushed back until March 2023, according to IndieWire. According to the outlet, the Zachary Levi-led "Shazam! Fury of the Gods," will be released in place of Momoa's forthcoming Aquaman film. And while Warner Bros. has never revealed the reason for the movie's release being pushed back, there has been some drama surrounding the film.
Amber Heard — who stars as Momoa's love interest Mera — was recently involved in a messy legal dispute with her ex-husband, Johnny Depp. In the wake of the trial, reports arose suggesting that Heard was cut from "Aquaman 2" entirely. However, the actor has denied this claim. "The rumor mill continues as it has from day one — inaccurate, insensitive, and slightly insane," Heard's rep told People.