Sister Wives: This Is Who Christine Brown Thinks Kody Brown's Favorite Wife
After Christine Brown and Kody Brown's shocking split in 2021, the "Sister Wives" star has been vocal about what went on behind closed doors in the polygamist family. 
Christine and Kody spiritually married back in 1994. At the time, Christine was Kody's third wife. Before Christine, Kody had legally married his first wife, Meri Brown, in 1990, and then spiritually married his second wife, Janelle Brown, in 1993, per Today. At the time of her and Kody's spiritual marriage, Christine revealed that after growing up in a polygamist family, she "really believed in plural marriage and wanted to live it," per People.
Despite believing in plural marriage, Christine had to put her happiness first in 2021 when she announced her choice to separate from Kody. It was a shock to some fans, but Christine and Kody's relationship had been on rocky ground for some time. A mixture of COVID-19 protocols from Kody, arguments about where the family would live, and Kody seemingly having a favorite wife all became too much for Christine to handle. And now that Christine is completely done with polygamy, she is finally revealing to fans which of Kody's wives she believes is his favorite.
Christine Brown claims that Robyn is Kody Brown's favorite wife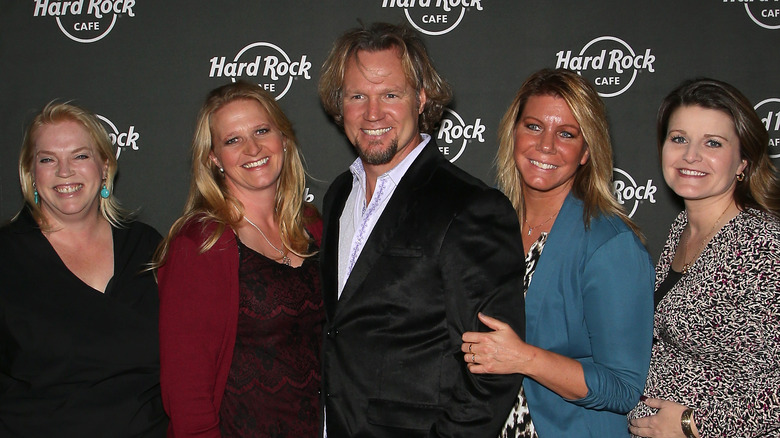 Gabe Ginsberg/Getty Images
As Season 17 of "Sister Wives" chronicles the breakdown of Kody and Christine Brown's marriage, Christine is no longer holding back on what led to their demise — which includes Kody's favorite wife.
During a confessional, Christine reveals that Kody's different relationships with the wives — in comparison to her own — were part of why she decided to leave the family. "I think he has a favorite wife, and that's why all of this is like it is," Christine said on an episode of "Sister Wives" that aired in September 2022. "I feel like, to Kody, Robyn's more important, certainly than I am."
Robyn Brown is Kody's fourth wife. They spiritually married in 2010 before legally marrying in 2014 — after Kody legally divorced Meri — so that Kody could adopt Robyn's three children, according to Today. Since Robyn's entrance into the family, there has been tension between the wives and among the "Sister Wives" fans, as Robyn is clearly the favorite, per People. And now, Christine is calling it out. "I've been a third wheel for years now. And I know it, and everybody knows it. It's sad, and it sucks," Christine said. "My relationship with Kody isn't as important. No matter what he says, it isn't."
Christine Brown isn't the only wife to call out the difference in Kody's relationships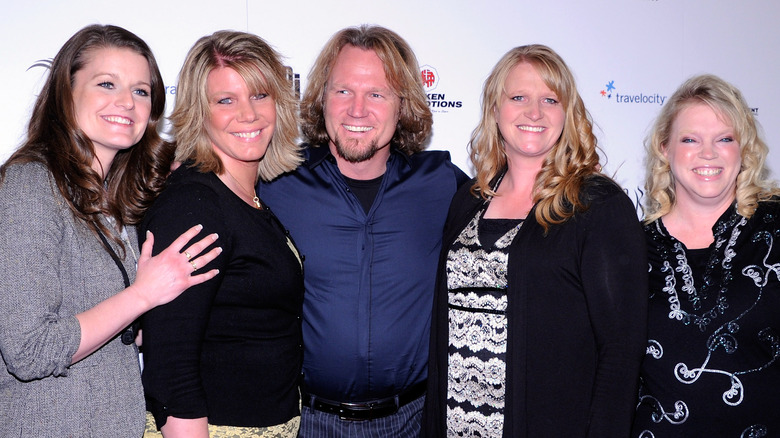 Ethan Miller/Getty Images
Christine Brown laid it out plainly when she stated that Robyn Brown is Kody's favorite wife. And she isn't the only sister wife struggling with Kody Brown. Meri and Janelle Brown have also spoken about how their marriages with Kody have suffered since Robyn came into the family (although the two have never called Robyn out by name).
For example, in 2016, Meri revealed to Kody that she had been in what she thought was an online relationship — but instead, it was a woman posing as a man and fabricating everything. After Meri and Kody talked about it, Meri's catfish scandal became a sore spot for their relationship. Since then, Kody revealed on "Sister Wives" that their relationship is "very good, but it's not a married situation." He added, "It's an amiable relationship, but I don't think it's a fulfilling relationship for Meri. Not in any way" (via People). Despite the rollercoaster of their relationship, Meri maintains she is committed to her relationship with Kody and has no plans to leave. 
Similarly, Janelle and Kody's relationship has been complicated in the years following Robyn's entrance. Janelle previously revealed that her relationship with Kody was "adequate" but "struggling," per In Touch Weekly. Season 17 of "Sister Wives" has shown an even larger rift forming between Janelle and Kody — and there have been hints she could be the next wife to leave.
So, while his wives claim favoritism, Kody has never spoken out on the claims. Instead, he continues to focus on the family and their individual relationships.