Inside Adrienne Bailon's Marriage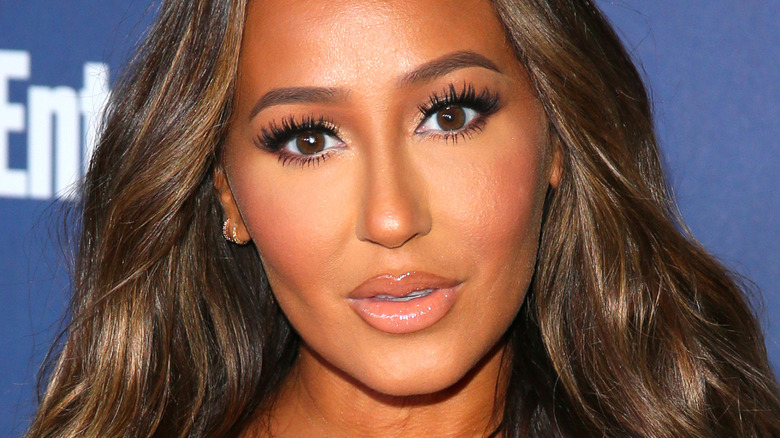 Jean Baptiste Lacroix/Getty Images
Adrienne Bailon has found the love of her life. The "No More" singer first met Israel Houghton at a church event in 2013 and the two have been inseparable ever since. According to In Touch Weekly, the pair also got to work together on the film "I'm in Love With a Church Girl." Although Bailon and Houghton knew each other for several years, they didn't officially start dating until 2016.
That same year, Houghton announced that he and his ex-wife Meleasa Houghton were getting a divorce after over 20 years of marriage. He also admitted that he had "failed and sinned" in their marriage, which played a huge role in their decision to part ways. "Although we tried, the challenges in our relationship have proven too much to overcome," he shared in a statement (via Praise 104.1). He and Bailon had begun dating months later. The couple's romance quickly turned messy after people started to speculate if Bailon was the reason the Grammy-winning artist and Meleasa broke up. However, Bailon also maintained her innocence and revealed that several outlets couldn't find Houghton's divorce documents because they were filed inconspicuously. "The crazy thing is he and his ex-wife actually filed under their initials and not under their names," Bailon said on "The Real" (via Ok! Magazine).
Once the pair was able to get over that hump, they tied the knot after a few months of dating and have even shared what makes their marriage work. 
Adrienne Bailon on surrendering to her marriage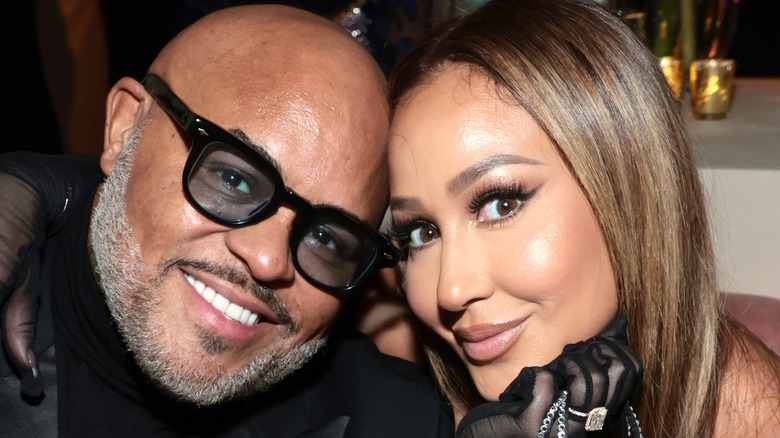 Jamie Mccarthy/Getty Images
Adrienne Bailon and Israel Houghton have been married now for six years and the two opened up about what it takes to have a successful union. "I think there's something really beautiful to surrendering to your marriage because it's not always going to be the way you planned it to be," the singer said on an episode of "All Things Adrienne" on YouTube.  "And there's nothing like just surrendering to the journey and loving every moment of it as opposed to like, 'It was supposed to be this way.'" Bailon explained that she and her husband have found a healthy balance where some days she takes control and other days he takes over. 
The former 3LW member also joked that her marriage doesn't necessarily follow society's norms and that they both take on the roles of maintaining the household. "My husband makes sure that everything gets done in the house," she said. Houghton also stated that, while he does make sure everything is running smoothly, there's one thing in particular that he lets Bailon take the reins on. "Laundry, I don't really mess with that," he added. Another factor that makes their marriage work is that they were great friends years before they began dating. "I think that makes a difference," Bailon said (via TheJasmineBrand). "He got to know the real me and I love that."
While they continue to grow as a couple, they also grew as a family as well. 
Adrienne Bailon and Israel Houghton welcomed their first child together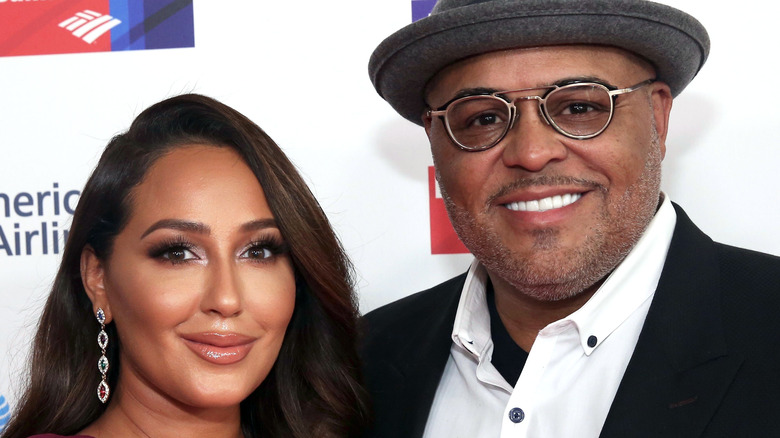 Robin L Marshall/Getty Images
Adrienne Bailon has been very candid about her fertility issues and how grueling the journey has been to get pregnant. The host revealed she thought it would be a lot easier than expected but unfortunately, the journey was very difficult on her body and her mental health. "I've had to come to peace with that it'll happen when it's God's timing and I believe in that and I have faith in all of that," she confessed (via Essence). "But it can be really discouraging and it can be really frustrating." 
After years of longing to be a mother, Bailon welcomed a healthy baby boy via surrogate in August 2022. "If you have followed our love story ... you know that our journey to baby has been very challenging. But God is true to His word and His promises," she wrote on Instagram. "All we feel is joy and overwhelming love and gratitude."
And, while raising a child can be difficult for anyone, it has actually brought Bailon and Houghton closer. "I think it makes a huge difference when you have a partner that's super hands-on," the actor said during an interview with BET. "I've been totally blessed." Houghton also shared his feelings about his wife being a new mom and how seeing her in action excites him. "I think it's just the most attractive, sexiest thing about her," the gospel singer added.