What Plaxico Burress' Life In Prison Was Really Like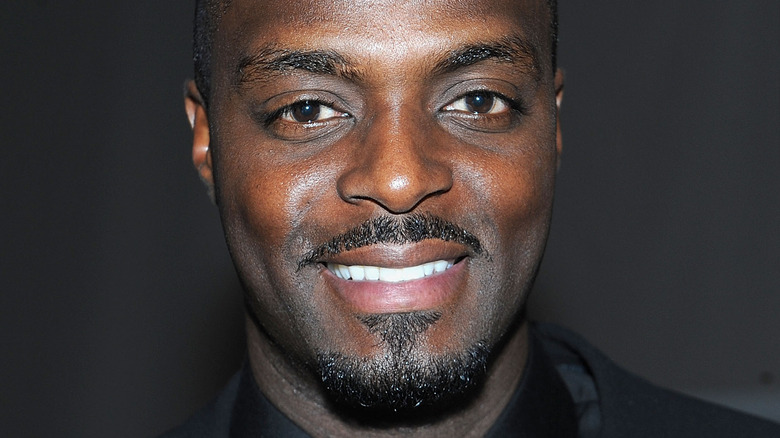 Brad Barket/Getty Images
Former NFL receiver Plaxico Burress experienced a moment that all football players dream of but only a few have ever experienced. Down by four points with only 0:39 seconds remaining on the clock during Super Bowl XLII, he ran a route toward the end zone as his New York Giants teammate and quarterback Eli Manning threw him the football. Burress caught it and scored the championship-winning touchdown. The win against the heavily favored New England Patriots, who went a perfect 16-0 in the regular season, was instantly regarded as one of the biggest upsets in NFL history. "I had it all – money, fame, a Super Bowl ring. I was ballin', on the field and off. I was living the dream," Burress remembered in an article he wrote for The Players' Tribune. Later that year, he made a fateful mistake: "I took a gun into a New York City nightclub, and everything changed." As the athlete recounted, he accidentally pulled the trigger after slipping at a club, causing his firearm to discharge and hit him in the leg. He had ruined his sports career in a matter of seconds.
Michael Bloomberg, the New York City mayor at the time, called for the athlete to be prosecuted. "After I plead guilty to gun possession charges in August 2009, I got sentenced to two years in prison," Burress explained. Here's what the NFL star's time in prison was really like.
From primetime to jail time for Plaxico Burress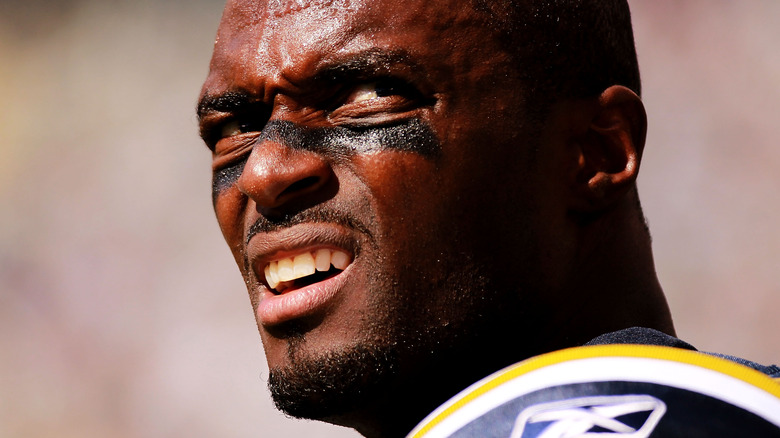 Nick Laham/Getty Images
After pleading guilty to carrying an unlicensed firearm in New York City, Plaxico Burress spent over 20 months at the Oneida Correctional Facility in central New York. In his first full interview after being released, Burress spoke about his time behind bars.
The receiver revealed that he and his fellow inmates watched football games every week, and he still tossed the pig skin despite being locked up, albeit at a different level than what he was used to in the NFL. "There weren't a lot of guys throwing perfect spirals in there," he told The Wall Street Journal. "I had to work to catch those balls." Burress didn't spend all of his time playing ball with the other inmates and said it was "a very humbling experience" to have his former teammates like Michael Strahan visit him in jail. The receiver also clarified, "there is nothing pleasant about prison."
Burress had a wife and son that he left behind after going away to prison. He talked to his son Elijah for 30 minutes every night while serving his sentence but missed a big part of the boy's early childhood. While in prison, Burress also missed the birth of his daughter Giovanna. "It was the toughest time of my life outside of anything that I had ever done," he told VLAD TV. Looking back on missing the big family moment, Burress admitted, "I think that was the lowest point for me." He also believed the worst single day for him in prison was the very first day. "You don't know how long an hour is" until spending time alone in prison, Burress told ESPN.
Plaxico Burress reveals the worst part about being in prison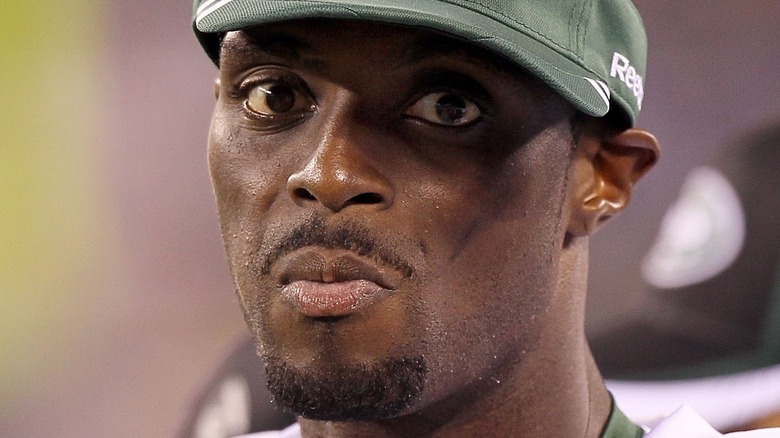 Jim Mcisaac/Getty Images
Due to good behavior, Plaxico Burress was released from prison about three months early. Outside of the New York correctional facility, Burress told a reporter, "I just want to thank God for bringing me through one of the most trying times in my life," per The New York Times. Years later, the former NFL star had a chance to fully process his experience behind bars. For example, Burress referred to his living quarters in prison as a cage and confessed, "I cried so many nights that I lost count," he told The Players' Tribune. He said prison taught him that no one person is more special than the others because he went from playing in the NFL to cleaning toilets and serving food while in jail. Burress also felt abandoned by people he thought were supportive. He said the worst part about his time in prison was when "the same family members whose bills I had been paying for years never even came to visit me." After his release, Burress said he cut all ties with those people. 
Burress penned "Letter to the NFL Draft Class" in The Players' Tribute with the hope that young NFL players would avoid the same mistakes he had made. "You can work a lifetime to build a legacy, and you can tear it down in the blink of an eye," Burress told Vice. The receiver stayed optimistic and said he was still working to build back up his reputation and legacy.