Why Gwen Stefani Decided To Collab With Akon On The Sweet Escape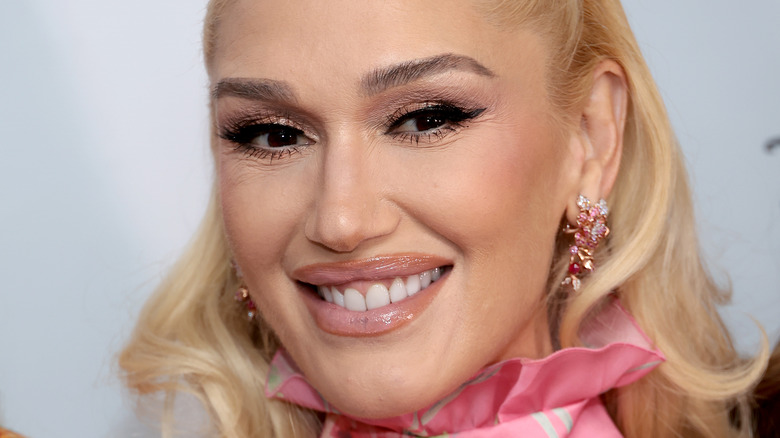 Dimitrios Kambouris/Getty Images
Gwen Stefani has been making hits since the '90s. The legendary singer first rose to fame as the lead vocalist for the rock band No Doubt before eventually branching off and starting her own solo career. Stefani has sold over 50 million units worldwide since her debut and has given fans chart-topping records like "Hollaback Girl," "Cool" and "Luxurious," per Billboard. In addition to releasing classic music, the "Nobody But You" singer has also worked with several notable artists throughout her career. Stefani worked alongside Pharrell Williams on "Can I Have It Like That," "Kings Never Die" which featured Eminem, and Eve on their smash hit song "Let Me Blow Ya Mind" to name a few, according to Genius.
"Working with Eve was one of the greatest things that ever happened to me," she said during an interview with Billboard. Stefani and the rapper joining forces became a major collaboration in hip-hop music and shifted the singer's perspective on working with other artists. "It opened me up to a whole different group of human beings," she added. 
Several years later, Stefani teamed up with another major artist and while she wasn't sold on it in the beginning — it ended up being one of the biggest records of her career. 
Gwen Stefani didn't want to work with Akon at first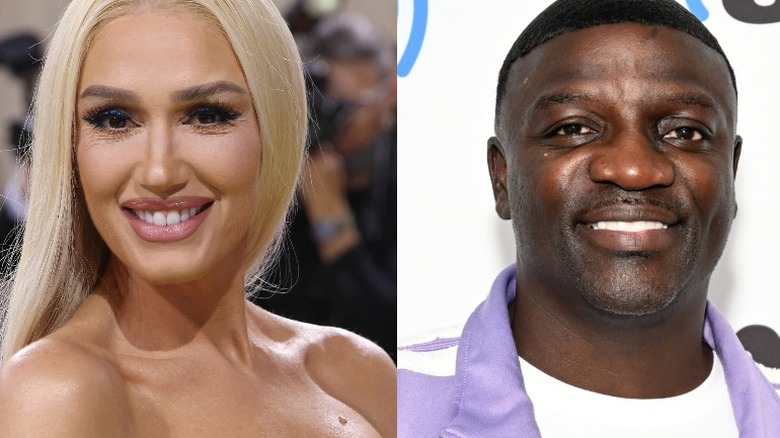 Taylor Hill & Slaven Vlasic/Getty
Gwen Stefani released her album "The Sweet Escape" in 2006 and as she was working on the project there was one particular song that happened unexpectedly. The singer collaborated with Akon a record titled after her album and although it wasn't something she had on the top of her priority list — it ended up working in her favor. "That was a totally unexpected track that I would never imagine I would have on this record," Stefani told MTV News. "People kept saying you have to work with this guy Akon, and I didn't know who he was.
The songwriter admitted she was pregnant at the time and as a result she had no clue what was happening on the music scene. "I think I even canceled a session with him," she confessed. However, her label reached out and made it clear that her working with Akon was a big deal and that she should highly consider it. After Stefani agreed to get in the studio with Akon, she confirmed the record exceeded her expectations. "I thought I was going in for this generic hip-hop, but it was really fresh and fun," she said. Thankfully, Stefani changed her mind because "The Sweet Escape" turned out to be a smash hit single and even made it to the No. 2 spot on the Billboard Hot 100.
Akon was also pleased with the outcome and shared his experience working with Stefani. 
Akon describes the moment he met Gwen Stefani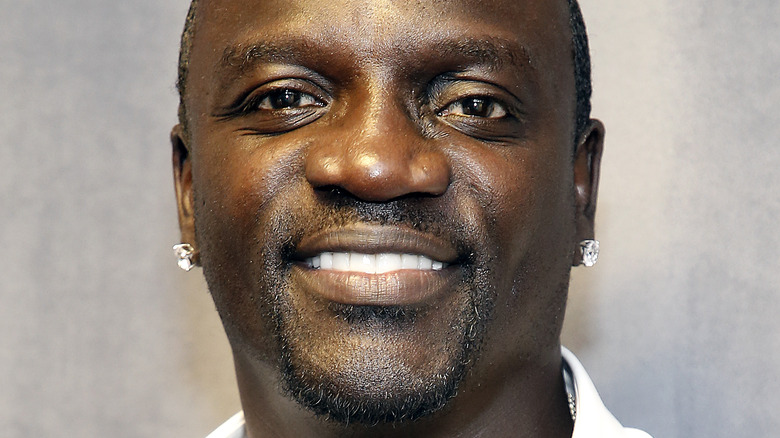 John Lamparski/Getty Images
During an interview with Idolator, Akon opened up about working with Grammy-award winning artist Gwen Stefani on their 2006 record "The Sweet Escape." "[She's] very creative, she's a dollhouse for sure," he said. The "Dangerous" singer also described the moment they first met and how natural their chemistry was. "Once me and Gwen met, it was like we've known each other for years, like that [collaboration] was supposed to happen," he told MTV News. "It was crazy." 
Akon revealed he started doing research on Stefani's music history and tried to bring something new to the table when they got together. "We sat down and Gwen had a whole bunch of ideas," he explained. The "Locked Up" singer revealed Stefani had her hand in a few things at the time and they both wanted to include that into the song. "We were trying to figure out words we could use to incorporate all that into the record and coincide with what she was doing as far as imaging and marketing her brands," he added. 
When the two finally got into the studio, they quickly created magic. "Once she heard the beat, we sat down and came up with collaborative ideas and started writing." In the music business, artists never really know if something is going to work. However, Akon and Stefani were able to pull it off and make history.