Who Is Finn Wittrock's Wife, Sarah Roberts?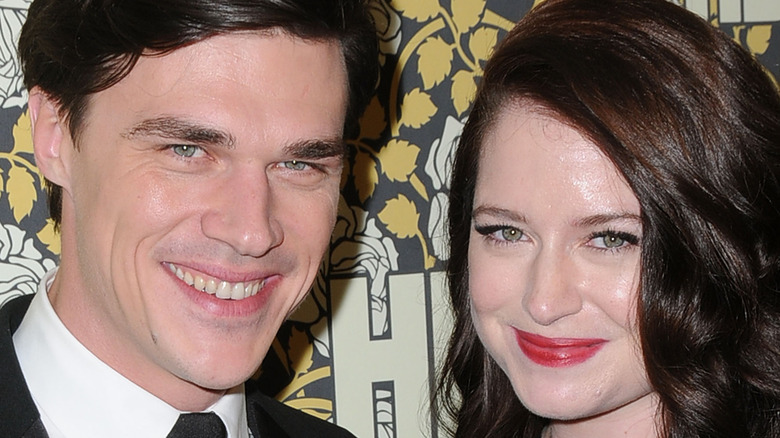 Barry King/Getty Images
Finn Wittrock has been around for quite some time. The Massachussets-born actor first gained mainstream recognition for his role as Damon Miller on the soap opera "All My Children" in 2009. He then shot to global fame as Dandy Mott in FX's hit series "American Horror Story: Freak Show" in 2014. From there, Wittrock continued to shine in the spotlight with roles in shows like "The Assassination of Gianni Versace: American Crime Story" and "Ratched," and films "The Big Short," "La La Land," and "Judy." Most recently, he played Mila Kunis' love interest in Netflix's hit adaptation of Jessica Knoll's best-selling novel "Luckiest Girl Alive." Speaking with Buzzfeed about his stellar career, Wittrock said, "I'm very lucky, but I've taken the stairs, not the elevator. Some people jump to the top and I feel like I've had to work up, step by step." 
In addition to being a successful actor, Wittrock is a happily married man. He and his wife have been together for many years before the two tied the knot in October 2014 in a ceremony in Chicago. Per the Daily Mail, the actor announced the big news on Twitter, sharing a photo taken during his wedding with the caption, "Yes, this happened." But who is exactly is Wittrock's wife, Sarah Roberts? 
Both Finn Wittrock and Sarah Roberts went to Juilliard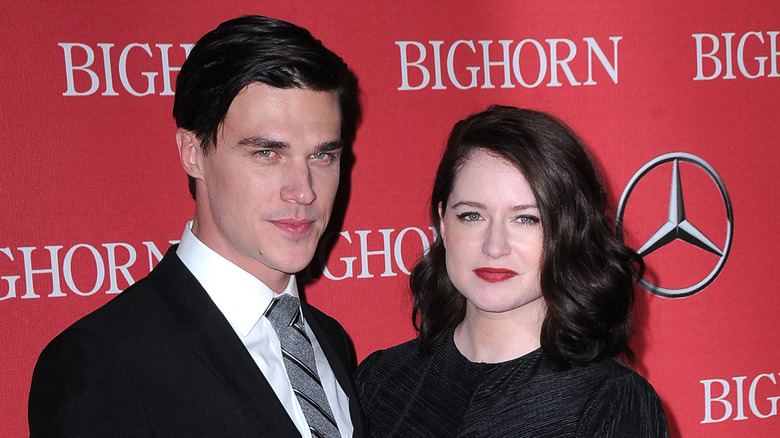 Barry King/Getty Images
Finn Wittrock and his wife Sarah Roberts are both graduates of the prestigious Juilliard School in New York. Wittrock studied drama, while Roberts majored in dance, and both are part of the class of 2008, per Juilliard. But while Wittrock did end up pusuing acting, Roberts veered off of her initial career path and entered the world of fashion. As of 2014, she was working as a fashion stylist for Los Angeles-based wear brand Juan Carlos Obando, according to Bustle. In addition, Roberts is said to hail from Chicago, Illinois. She was born to parents Lourdes and Mark Roberts and has a twin brother named Ian, per ABTC.
In 2016, Finn recalled to CiGi TV how he proposed to his wife after several years of dating. "We were moving from LA to New York and the house was full of boxes, all boxed up, and she came home from yoga, and I dressed up in a suit and I put a rose on every box," Finn said. "Then I said some speech and the rest is kind of a blur." Asked what the best part is about being married, he said, "I think it's just like, having a home wherever you go."
Sarah Roberts and Finn Wittrock welcomed their son Jude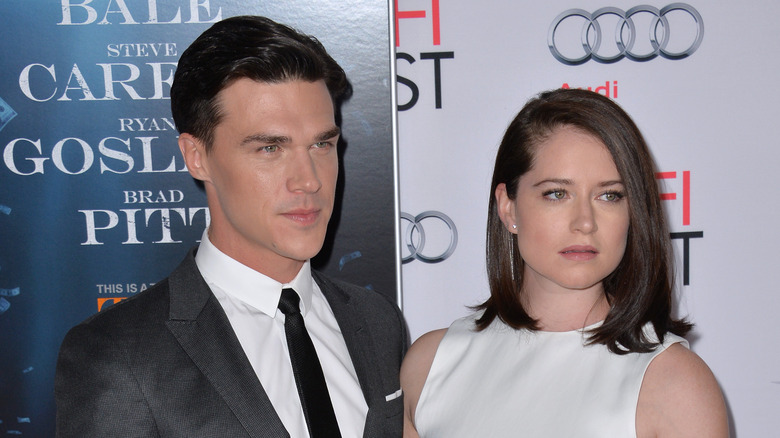 Featureflash Photo Agency/Shutterstock
After tying the knot in 2014, Finn Wittrock and his wife Sarah Roberts later became proud parents to their young son Jude. Us Weekly was first to report Roberts' pregnancy in late 2018, after she was spotted sporting a baby bump while out and about in Los Angeles with her husband. She and Wittrock would go on to quietly welcome their first child in March 2019, after being married for more than four years. "He's actually sleeping really well. He's sleeping, like, 11 hours a night," Wittrock shared to WWD as he opened up about raising Jude. "But you know, he goes to sleep at 6:30 or 7 p.m. and if you want to go out and be adults for a little while, it could sneak up on you when he's up at 6. 'Wait, I was out late last night man. Can't you give me a break?'"
The "American Horror Story" mainstay also talked about the joys of parenthood, saying that while being a father is certainly hard, the experience is mostly fun for him. "It's just nice to come home to or wake up to. Even if it's been a late night or early morning, this little guy's there. And the way your kid looks at you, that's the unique thing." He added that being a father feels like he's living two lives. "You take off your tux and you get puked on," said Wittrock. "But it's nice. It keeps you grounded."