The Soap Opera You Didn't Know Finn Wittrock Was In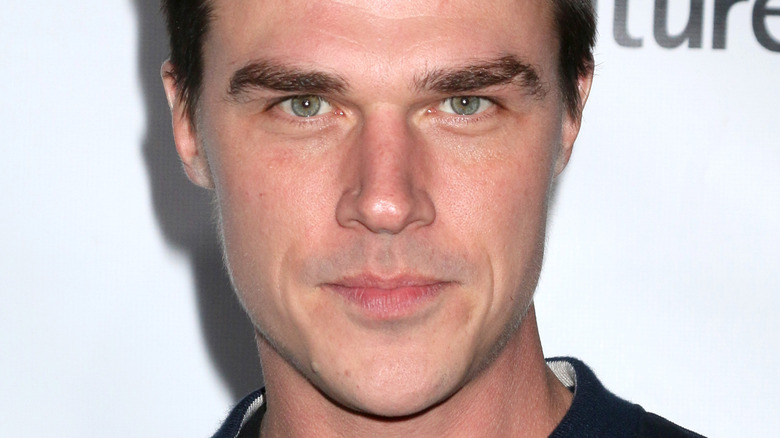 Kathy Hutchins/Shutterstock
There's a lot more to Finn Wittrock — the handsome face you may recognize from multiple seasons of FX's hit anthology series "American Horror Story" or Netflix's "Ratched" — than meets the eye. For portraying a Norman Bates-esque serial killer on Season 4 of "AHS" and Jeffrey Trail in 2018's "The Assassination Of Gianni Versace: American Crime Story," Wittrock scored two Primetime Emmy nominations. That comes as no surprise given Wittrock's childhood growing up around the Lenox, Massachusetts Shakespeare & Company theatre, at which his father acted. Wittrock recalled to Glamour that although the family moved away, "I would go back every summer... I was so nurtured, artistically."
Additionally, Wittrock, who was directed by Angelina Jolie in the 2014 biopic "Unbroken" and starred opposite Sally Field on Broadway's 2017 production of "The Glass Menagerie," is a Juilliard man. As he told Interview in 2014, Wittrock actually turned down the famously elite drama school when he was first accepted, opting to seek work in Los Angeles instead. When that didn't pan out, he would re-audition for Juilliard and, of course, was accepted again. (FYI, Juilliard has a 7% acceptance rate.) 
Making his lead-protagonist debut on "AHS" in its 10th season, Wittrock, also a husband and father to son Jude, is entering another stratosphere of stardom. In April, Deadline announced him as the next live-action Green Lantern. Many might find it surprising, therefore, to find Wittrock once acted in a famous soap opera.
Finn Wittrock learned a lot about acting from soap opera days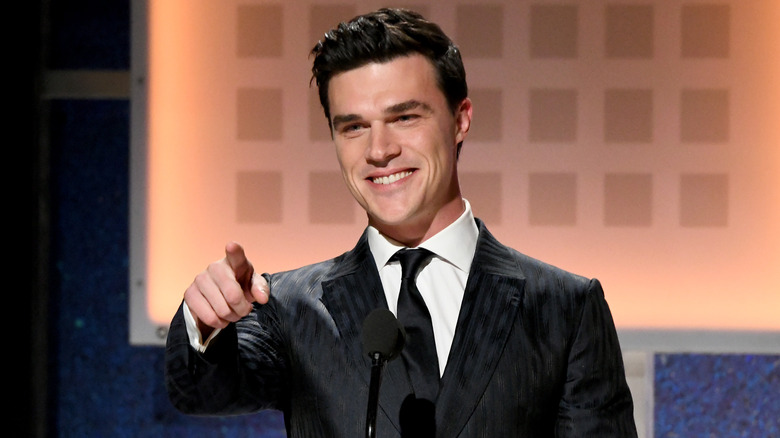 Michael Kovac/Getty Images
Despite all his acting accolades and momentous career trajectory, that pretty face did help Finn Wittrock land a role in the world of soap operas pre-stardom days. In 2009, Wittrock appeared as Damon Miller, the father to newborn Stuart Colby on "All My Children." The character went over so well that when the show moved from New York to Los Angeles, AMC executives offered Wittrock a contract extending his scheduled run from eight weeks to one year. 
Although he departed the series in late 2010, Wittrock remembered his first daytime TV role with great reverence to Interview in a 2014 conversation. "You learn a lot about... technical stuff on camera that you can't learn until you do it," Wittrock shared. Calling the experience "an education," Wittrock recalled, "You have 35 scenes to shoot a day and you also don't have very much time to learn your lines... You're following your instinct, you're doing it, you're hitting your mark, and if nothing f***s up... then you basically move on."
Overall, Wittrock noted to the mag that while stage acting teaches you about "being physical," television work instructs one to "learn how to make a choice and commit to it, and also how to work on the go." Given the career that followed, these lessons definitely paid off!
Finn Wittrock is studying hard for his first superhero role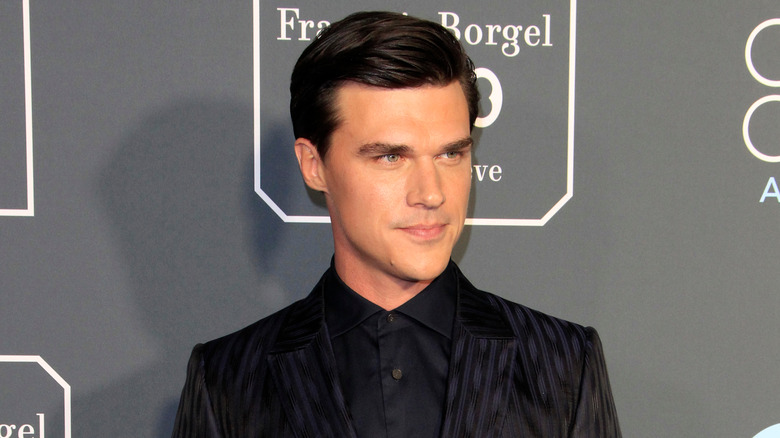 Kathy Hutchins/Shutterstock
After being considered and ultimately rejected for seemingly every superhero project in the 2010s, Finn Wittrock was finally given the greenlight suit up à la HBO Max's "Green Lantern" series, Deadline reported in April. Portraying Guy Gardner, one of the numerous Green Lanterns adapted for the live-action series from DC Comics, Wittrock told Entertainment Weekly in August, "This one did kind of fall from the sky. It's really exciting for me. I'm considering myself a student of the comic book universe right now." Such research included reading the relevant comic arcs, binge-watching the animated series, and apparently checking out the much-panned 2011 Ryan Reynolds "Green Lantern" film. 
"People will be really, really pleasantly surprised," Wittrock said. Calling his character (who is human unlike many of the alien Lanterns) a highly "polarizing figure," Wittrock revealed, "It is really cool how sprawling a storyline it is. It's pretty epic. It spans time and space and has something for everyone. It's not your average superhero story." Certainly, his Guy sounds like an interesting choice for a lead, with Wittrock revealing that underneath Guy's surface bravado lies "a heart of gold" and that "people might see a side of him they didn't know was there." Sounds like just the type of meaty role for this accomplished thespian to sink his teeth into.