What Celine Dion's Love Life Has Been Like Since René Angélil's Death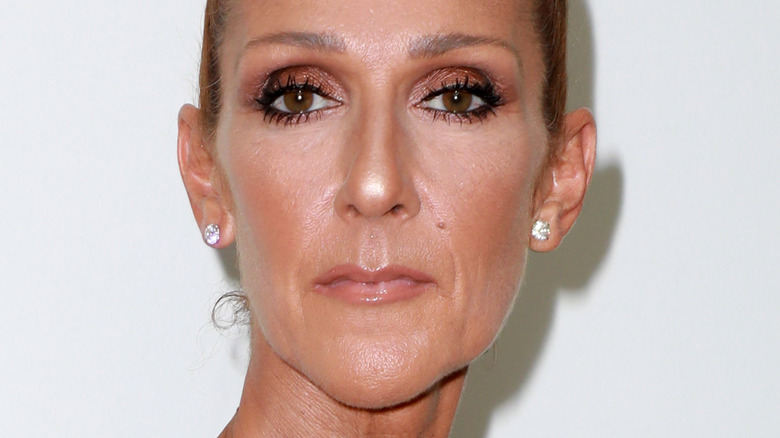 Pierre Suu/Getty Images
Celine Dion has only had one love in her entire life, and that was René Angélil. Dion was only 12 years old when she first met Angélil, who was 38 at the time, as reported by Hello Magazine. Angélil was Dion's manager, and while the relationship started in a professional manner, it turned into a romantic one when Dion turned 19.
Hello Magazine reported the couple got married seven years later in Montreal. For Dion, she had always felt she was going to marry Angélil. She shared, "I'm not surprised that we married each other because we have the same dreams. We have the same goals. We respect each other." The couple welcomed children into their ever-growing family. Unfortunately, the couple had to come to terms with one of the most difficult situations a family could face. In 1999, Angélil was diagnosed with throat cancer,  Hello Magazine). Angélil underwent procedures and was eventually told that the cancer was terminal. In 2016, Angélil lost his battle with throat cancer and passed away.
Dion was devastated by the loss of her husband and continues to remember him to this day, per People. For many, it takes a long time for them to move on from the loss of a partner, and some don't move on at all. Despite being connected to other men, Dion remains faithful to Angélil, as she told The Sun in an interview.
Celine Dion shuts down rumors of new beau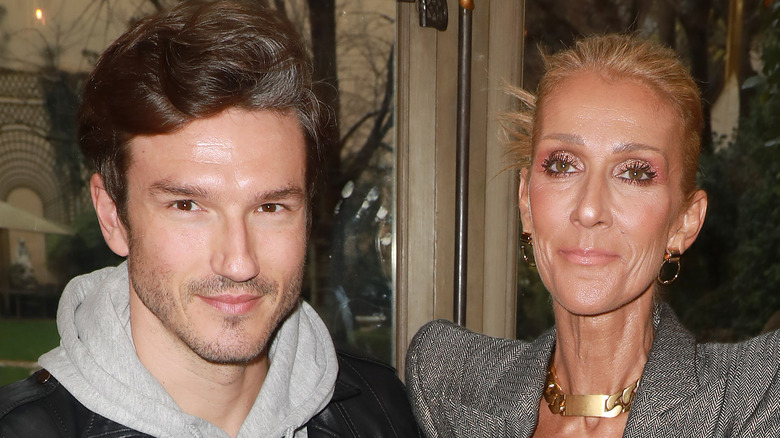 Pierre Suu/Getty Images
After the death of René Angélil, Celine Dion's husband, she became the subject of countless rumors. But Dion is making it known that she is not interested in the idle gossip.
US Weekly reported in 2019 the singer was rumored to be with her backup dancer, Pepe Muñoz. Just three years following the death of Angélil. Dion revealed she knew the spotlight on Muñoz might be "difficult" for him. She shared, "It was probably overwhelming for him at the beginning when we started working together because we were dancing together. We bonded right away as friends, we had a good time. It evolved." The Canadian singer is making it clear that it never was anything more than a friendship.
Dion shared with The Sun, "Yeah, there's another man in my life but not THE man in my life." The singer reassured the outlet that she was single. Even though she doesn't mind being connected to Muñoz because he is "handsome." The "All By Myself" singer is done with the questions about being single. She shared, "By the way, when I say, 'I am single,' please, leave me alone. Thanks." The singer has every right to not share who and who she is not involved with, especially after everything she has had to go through. And for Dion, her heart will always remain with her one true love, Angélil.
Celine Dion's heart will not go on without René Angélil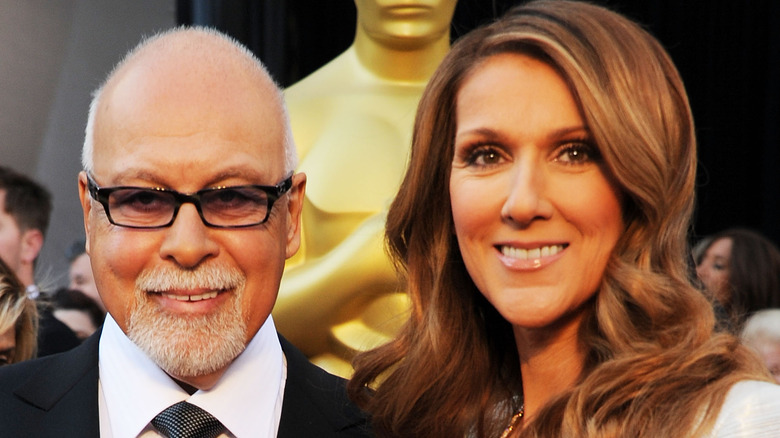 Jason Merritt/term/Getty Images
Celine Dion and René Angélil had known each other for 36 years and were romantic for 29 of those 36 years (via Hello Magazine). Knowing someone for so long, you grow accustomed to them being in your life. If you lose someone, it can be hard to go back to the way it was before.
In 2021, the singer posted a photo of the couple holding hands to her Instagram on the fifth anniversary of his death. She wrote, "René, it's been 5 years already... There's not one day that we don't think about you. We're reaching out to you now more than ever, to guide us, protect us, and continue to watch over us." Dion shared that she hopes he is shining his light on those who need it before ending with, "You are in our hearts and in our lives forever." This isn't the first time the singer has posted about her late husband. In 2022, Dion shared a photo of Angélil on her Instagram venting about how much she misses and thinks about him.
The Canadian singer also revealed what Angélil has given to her (via The Sun). She explained, "He gave me so much strength through all these years. And so much for me to explore, for me now to spread my wings." Dion and Angélil have had a timeless love story that will continue to go on.