Here's How Young Celine Dion Was When She Met Her Late Husband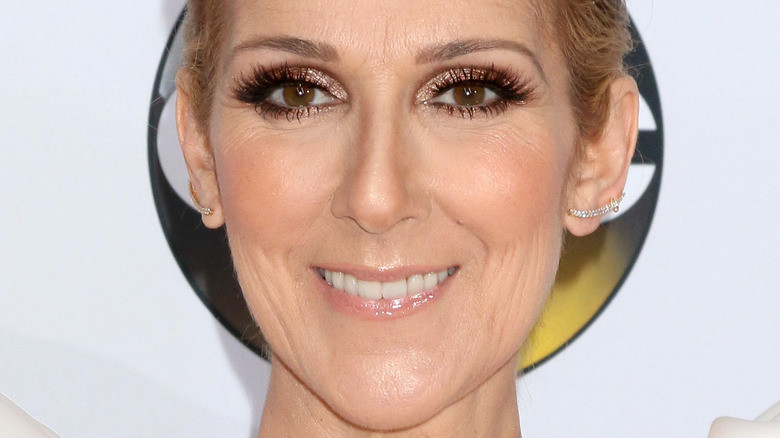 Kathy Hutchins/Shutterstock
Near, far, wherever you are — you've probably heard Celine Dion high-noting her way through at least one of her chart-topping hits. After all, she is one of the best-selling artists of all time. Dion's reign as the "Priestess of Pop" hasn't been a short one, and she's got the five Grammys and seven Billboard Music Awards to prove it. Aside from her ability to belt out "bell glass-like high notes," Dion also had something else that was a bit of an anomaly in Hollywood — a decades-long marriage (we're looking at you, Kim Kardashian). Celebrity couples come and go like Bam Margera at rehab, but the slow-burning love between Dion and her late husband, René Angélil, only seemed to grow stronger as time passed.
Dion was devastated when her husband of 21 years succumbed to cancer-related complications in 2016, declaring (via Today) that she had "lost the love of my life." Her only consolation being that her husband — who had suffered with the disease for years — was finally at peace: "I cannot be selfish. You have to let people go."
After her husband's death, Dion revealed that Angélil was "the only man that I kissed" and "the only man that I loved," leaving many fans wondering how the lovebirds met, and how old Dion was when it happened.
She met her husband at a surprisingly young age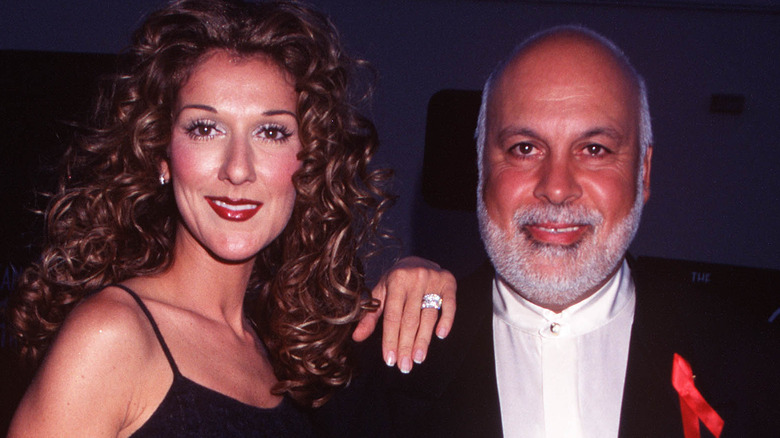 Barry King/Getty Images
Celine Dion actually met René Angélil for the first time before she had ever signed a recording contract — and the whole thing was happenstance. You see, Dion had recorded her first original song, "Ce n'était qu'un rêve," and her brother sent a tape of the recording off to a music manager whose name he found on the back of an album by French Canadian singer Ginette Reno. That music manager just happened to be Angélil, who liked what he heard and invited Dion to audition for him in-person.
"While I was singing he started to cry," Dion told People of their first encounter, adding, "I knew then I had done a good job." After witnessing the piercing power of her voice for the first time, Angélil decided to take out a second mortgage on his home to fund Dion's first record, according to SheKnows. She was 12 at the time; he was 38. The two embarked on a professional relationship thereafter, and Angélil's big gamble paid off: Dion's first record, "La voix du bon Dieu," sold 100,000 copies.
It took years for their relationship to become romantic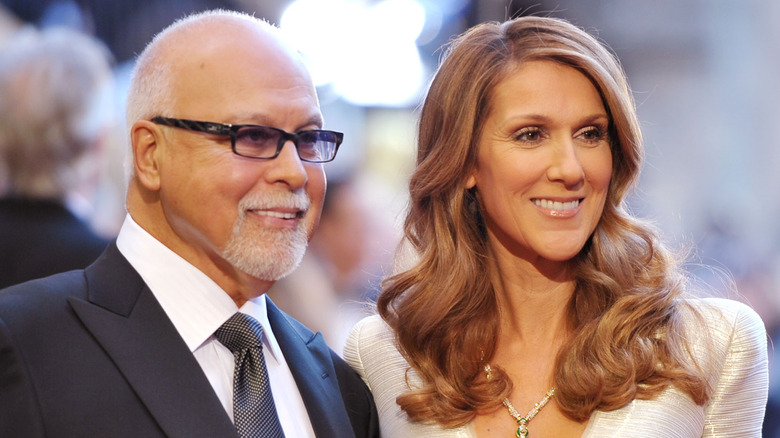 John Shearer/Getty Images
The two worked closely as Celine Dion's star continued to rise, and before long, the singer began to see René Angélil in a different light. "So maybe at 17, 18 years old, my feelings started to change for him. I kind of saw him differently," she explained during an interview with Access Hollywood. In her autobiography, "Celine Dion: My Story, My Dream," the singer expanded on those feelings: "Less and less could I hide from myself the fact that I was in love with René; I had all the symptoms," she wrote. 
While in Dublin for the 1988 Eurovision Song contest — which Dion won — their relationship turned romantic after Angélil kissed her for the first. He apologized afterward, but it was a fruitless gesture as Dion later recalled, "I didn't hear him, all I could hear was the sound of my knees knocking!"
For five years the two hid their relationship out of fear that the public might deem it inappropriate that Angélil was 26 years her senior — but ultimately love prevailed. The two publicly revealed their relationship for the first time in the liner notes of Dion's "The Colour of My Love," and at the album's launch event, she announced their engagement.