The Originals Star Claire Holt Reveals She Suffered A Miscarriage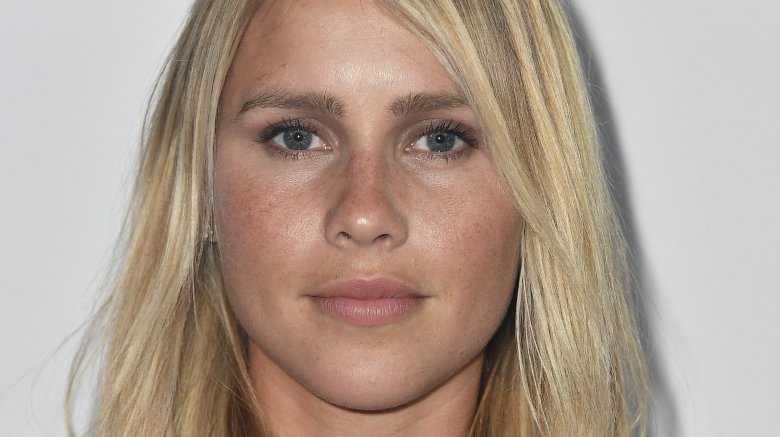 Getty Images
The CW star just opened up about a traumatic moment.
On Sunday, March 4, 2018, actress Claire Holt, who starred in both The Vampire Diaries and its spinoff The Originals, took to Instagram to share that she'd had a miscarriage just over a week earlier. Posting a photo of herself in the hospital giving a thumbs-up, the 29-year-old wrote, "I took this photo 10 days ago, as I waited for surgery after my sweet little baby lost its heartbeat. I sent it to my fiancé in the waiting room to show him that I was ok. I wasn't. I've never felt more broken in my life."
Noting that she'd debated whether or not to open up about her miscarriage, Holt declared that she'd ultimately decided to tell her fans about it because she wanted others coping with a miscarriage to know that they're not alone.
"It breaks my heart to think that losing a baby feels like something we have to keep to ourselves. Why is it any different than the death of a loved one? How is it any less meaningful? Here is what I have learned as I begin to crawl out of the dark hole: support is everything," she continued. "I could not have survived this without the unconditional love of my partner. Despite his pain, he was my rock and my safety net. I will never know how to thank him. I also found that opening up to people is crucial. As soon as I told my story, almost everyone I spoke to told me theirs — their own, their wife's, their sister's. So many people go through it and understand the breadth of pain, yet so few people talk about it."
Sharing an article about miscarriage published on Man Repeller, Holt added, "To anyone out there who has been through a miscarriage, I understand you. I share every bit of your pain and you are not alone. Please be kind to yourself and I hope that you will be comfortable sharing your story too."
Holt's gone through an emotional past year. In late April 2017, she and her husband Matthew Kaplan announced that they were divorcing after just one year of marriage. Holt listed irreconcilable differences are reason for their split.
However, Holt soon found love again with Andrew Joblin, and, in December 2017, the two got engaged.