General Hospital Star Genie Francis Opens Up About Mental Health Struggles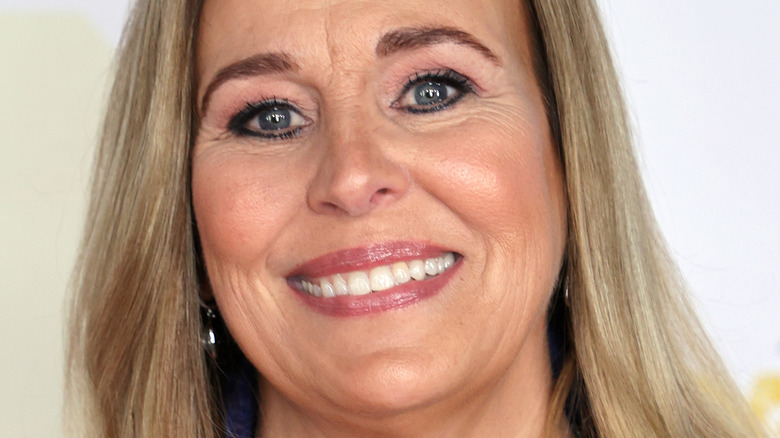 Kevin Winter/Getty Images
It seems hard to imagine life in Port Charles without the iconic Laura Spencer on "General Hospital." While originally played by Stacey Baldwin back in the 1970s, Laura's current portrayer Genie Francis managed to make the role all her own. As many fans can recall, she accidentally killed an older man with whom she was having an affair, has been held captive by the Cassadines, lost her memory, and even had her own long-lost brother Cyrus try to kill her, according to Soaps in Depth. But it was the controversial Luke and Laura assault scene that "GH" fans will never forget. 
While on ABC's "The Story of Soaps" in 2020, Francis admitted the scene did take the country by storm. She said, "I've had to justify it for so many years, and I have to say, it feels good to sit here and say I won't justify it. Then the question became, 'Why did Luke do that?' And the answer the show's writers gave was that Luke did it for love. They became popular not despite the rape, but partly because of it" (via People).
And though there's no doubt that fans will always have a soft spot for daytime favorite Laura because of everything she's gone through, Francis admits that she has dealt with some of her own struggles off-screen as well.
Genie Francis was pressured to lose weight on General Hospital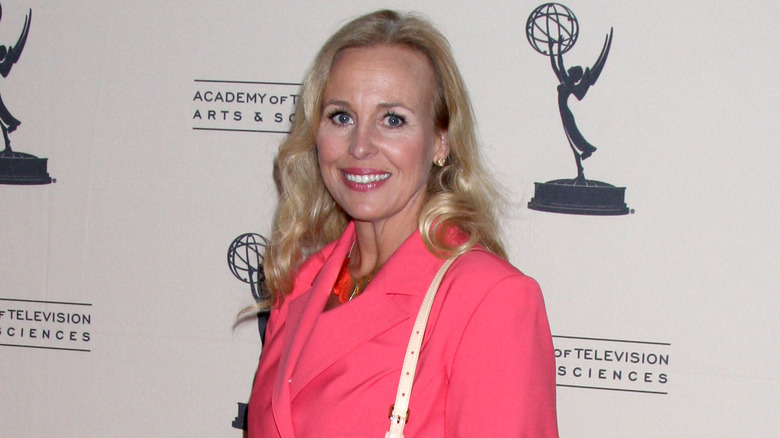 Kathy Hutchins/Shutterstock
While there's no doubt that Laura Spencer has gone through hell and back on "General Hospital," her portrayer Genie Francis admits that she's also dealt with many challenges in her personal life. In 2019, the fictional mayor of Port Charles opened up about her mental health and some of the things she had to go through to get where she is today. Apparently, it all began when Francis was just a teenager in the '70s, and "General Hospital" producers wanted to have the character Laura go on a diet so she could weigh less than 120 pounds, according to Soaps. The pressure to look perfect ended up following Francis throughout her adult life. 
In an interview with Soap Opera Digest, Francis said that while she never felt the pressure from fans to look different or lose weight, her past experiences took a toll on her mental health. Her self-confidence suffered, and her anxiety increased until she realized that she needed to take control of how she felt about her body and physical health. Francis said, "You know, standing up in front of everybody and telling someone that I'm so great and so perfect and my life is perfect and look how fabulous I am is just a bunch of b.s.! I would rather share with people who I am."
Genie Francis has a plan that she now sticks to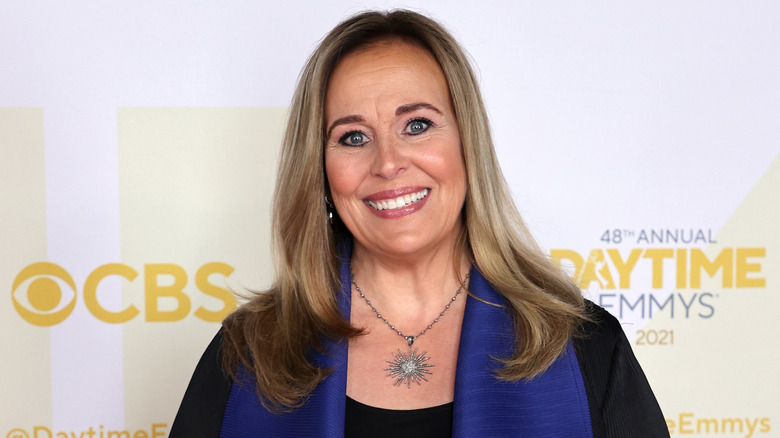 Kevin Winter/Getty Images
Laura Spencer might look like she's always got the right answers on "General Hospital," but that hasn't always been the case for Genie Francis. In an interview with Closer Weekly, she admitted that in 2014 she did a number on her metabolism by not eating a balanced diet. Feeling weak and lacking the energy she needed to perform in front of the cameras, Francis decided to make a change in her life when she became a brand ambassador for the weight management company Nutrisystem. As a result, she ended up losing 40 pounds and keeping it off. The actress said, "It was like a surrender moment. I wanted to find [a program] that's about feeding yourself — where you can eat some damn spaghetti and lose weight! And you can with Nutrisystem, and you do."
Thankfully, Francis is also in a good place on the canvas. She told Soap Opera Digest that she feels grateful to be playing Laura Spencer for over four decades. Francis said, "It feels like somebody blinked, and here I am. It doesn't feel like 45 years! Forty-five years sounds like a stupidly long time, but it doesn't feel that way in my heart. I still feel excited about what I get to do, I still feel grateful. The dew did not leave the road for me."