The Tragic Death Of Fleetwood Mac's Christine McVie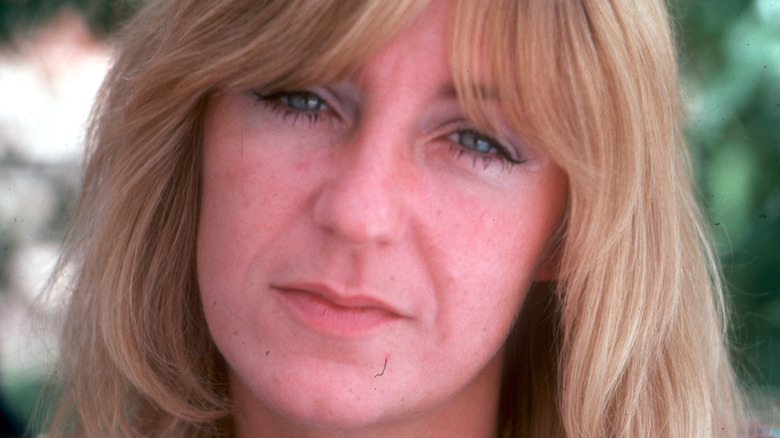 Michael Ochs Archives/Getty Images
Fleetwood Mac's Christine McVie has died at the age of 79 following a short illness, according to a statement released by her family. The iconic musician was the band's co-lead vocalist and keyboard player, as well as the writer responsible for some of their most iconic hits, including "Everywhere" and "Don't Stop."
The family's statement posted to Twitter reads, "She passed away peacefully at hospital this morning, Wednesday, November 30, 2022, following a short illness. She was in the company of her family." The statement asks for privacy during this "extremely painful time" and adds, "we would like everyone to keep Christine in their hearts and remember the life of an incredible human being and revered musician who was loved universally."
It's unclear what illness caused McVie's death, but she did mention her poor health in a Rolling Stone interview in June 2022. When asked about a potential reunion tour with the band, she responded, "I don't feel physically up for it." McVie added, "I'm in quite bad health. I've got a chronic back problem which debilitates me."
Christine McVie's Fleetwood Mac bandmates posted a Twitter tribute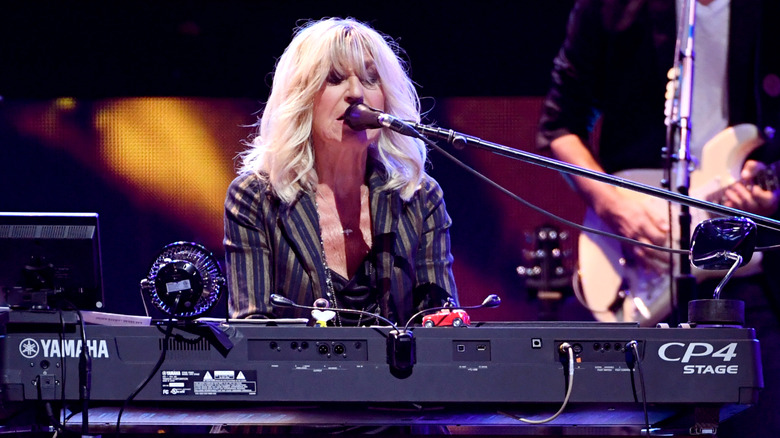 Kevin Winter/Getty Images
Christine McVie's former bandmates posted their own tribute to the late musician on Twitter from Fleetwood Mac's official account. "There are no words to describe our sadness at the passing of Christine McVie," the tweet reads. "She was truly one-of-a-kind, special and talented beyond measure. She was the best musician anyone could have in their band and the best friend anyone could have in their life." The group added that they were "so lucky" to have McVie in their lives, and "individually and together, we cherished Christine deeply and are thankful for the amazing memories we have. She will be so very missed."
In June 2022, McVie released "Songbird," a compilation album of songs from her two solo albums, as well as some unreleased material, per Rolling Stone. Speaking with the outlet at the time, she described the tunes as "my favorite songs that weren't on Fleetwood Mac records," with the only exception being a revised rendition of "Songbird." Fleetwood Mac may be over for good with the beloved musician's death, but her music will last forever.