This Is How Mick Fleetwood Lost All His Money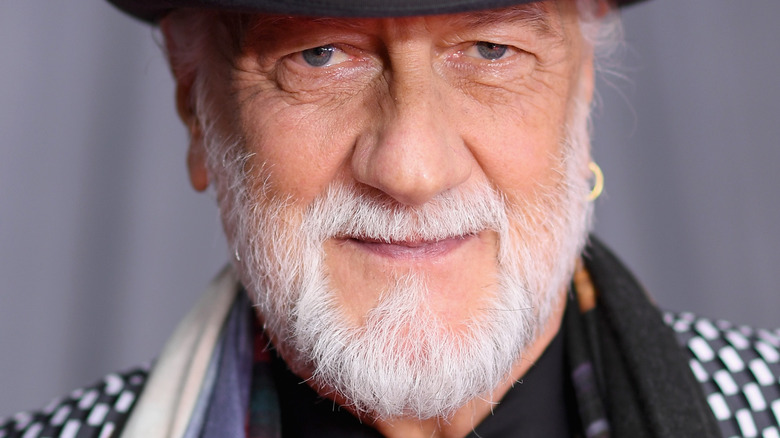 Dimitrios Kambouris/Getty Images
Fleetwood Mac co-founder Mick Fleetwood has a financial situation that's analogous to the name of one of the band's most beloved songs, "Landslide," because his sky-high net worth has a way of sliding into the abyss — and it's happened more than once. Fleetwood didn't pen any of the band's hits, and according to The Sunday Telegraph's Seven magazine, he made the least amount of money. However, he still managed to make a fortune, as one does being part of the band that released "Rumours," the 12th best-selling album of all time. The problem is simple: he didn't know how much cash he had, only that he had "been blessed with cartloads of money," and he never bothered to save any of it.
His determination to keep the band together despite numerous challenges proved instrumental for the group's longevity. However, when it came to his financial challenges, he admitted that there were times when he buried his head in the sand.
Fleetwood isn't the only celebrity to file for bankruptcy, but he might be the first to admit he's "lost count" of the number of times he's been broke. "I'm like Donald Trump. I think he's been bankrupt about seven times," he told The Telegraph. But how did he lose all that money?
Mick Fleetwood developed an expensive habit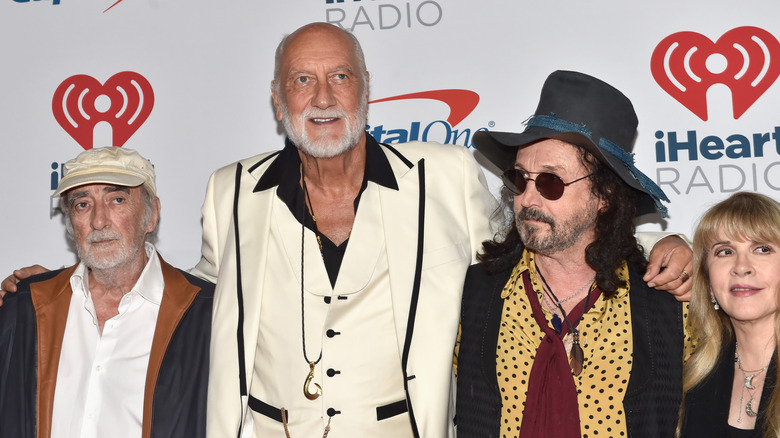 David Becker/Getty Images
How did Mick Fleetwood — a man whose band helped us vibe during the pandemic — end up broke? Well, it turns out the answer has a little to do with Australia and a lot to do with cocaine. Fleetwood celebrated his fame and success in a way that had become all too common among famous faces in the '70s and '80s: He bought an excessive amount of cocaine. His penchant for the substance far outweighed that of his bandmates, who, according to the New York Post, had developed a post-show ritual of powdering their noses, with Fleetwood always on deck to make sure none of their stash went to waste.
When all was said and done, the rocker had sniffed away an estimated $60 million on the drug — an amount he and one of the band's engineers believed could stretch "seven miles long" had it been united into a single line. In an August 2017 interview with Rolling Stone, Fleetwood recalled the advice his father gave him about remaining humble, and joked that it might have been helpful had he added, "And don't take too many drugs."
Mick Fleetwood squandered his money in Australia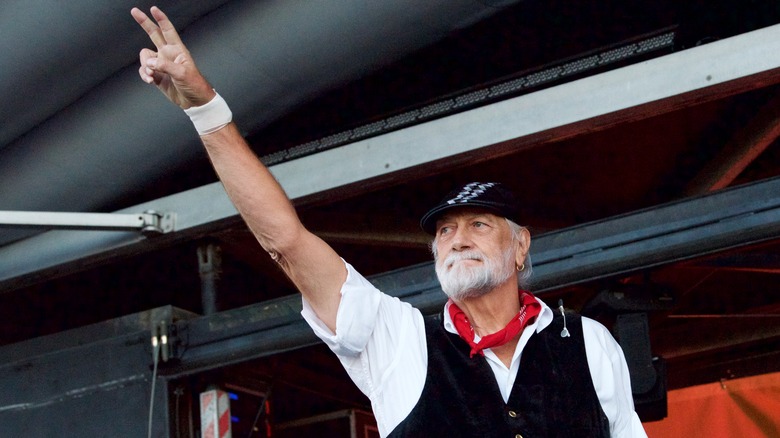 Earl Gibson Iii/Getty Images
Mick Fleetwood didn't just squander his money on drugs; he also lost a good chunk of it on a thousand-acre farm in Australia. "I bought a thousand-acre farm in Australia in the early 1980s. It was this whimsical decision to start a whole new life," he explained to Rolling Stone when quizzed on his most indulgent purchase. "The property had about eight houses on it and a fishing lake. I cashed out about 3 million bucks and bought it. I thought it was a great place for all my friends and family, but it was also a pipe dream that literally took me to the poorhouse. I went broke."
Surprisingly, the rocker took the blunder in stride. "It was beautiful, and I don't bemoan the fact that I did it. I also don't bemoan that I'm not sitting there right now getting eaten by toxic spiders," he explained.
Fleetwood managed to recover from his financial woes, however. Today the drummer is worth an estimated $30 million, according to Rock Celebrities, and while that's certainly nothing to sneeze at, it pales in comparison to the $120 million fortune amassed by his fellow bandmate, Stevie Nicks.