What James Marsters From Buffy The Vampire Slayer Is Doing Today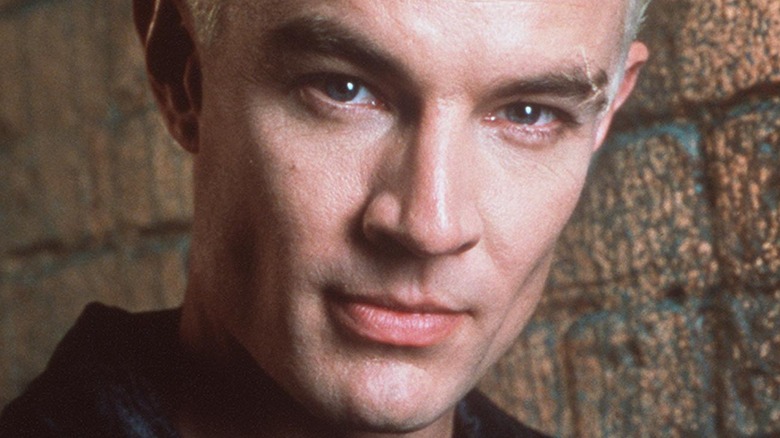 Getty Images/Getty Images
Some actors are just too good at their job and their performance alone can convince a show's writers to extend their storyline. That was the case with James Marsters, who played the delightfully bad vampire, Spike, on "Buffy the Vampire Slayer." Spike debuted in Season 2 and ended up being Buffy's enemy-turned-co-conspirator-turned-lover. Per ComicBook.com, Marsters revealed at the 2019 New York Comic Con that Spike was actually supposed to die off after five episodes. But the fans loved him so much, creator Joss Whedon's arms were tied and Spike lived on until the final episode of the series.
If you've seen "Buffy," you'll understand why Spike is a villain that fans loved, and not in a love-hate way. Marsters brings such a mesmerizing charisma to the role and makes for a bad-boy character who is not only dreamy but also complex and compelling. Plus, he ultimately ends up as one of the good guys. That inherent talent that Marsters brought to the role is what kept Spike on the show for as long as it did.
After "Buffy the Vampire Slayer" ended in 2003, that wasn't quite the end for Spike either. Marsters' character came back from the dead in the "Buffy" spin-off, "Angel," which followed the slayer's former love interest (played by David Boreanaz). But ever since Marsters hung up his fangs after "Angel" was canceled a year later, the actor has kept busy. Here's what the "Buffy the Vampire Slayer" actor is doing today.
James Marsters is still acting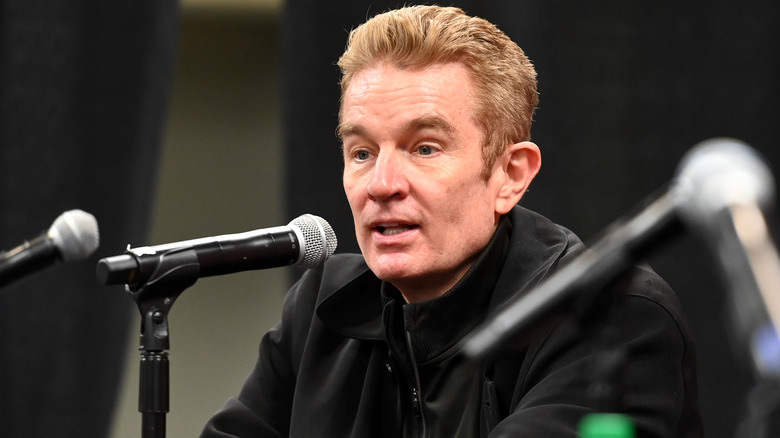 Paras Griffin/Getty Images
According to his IMDb, James Marsters has a television show called "Casa Grande" in the works along with a completed movie called "Abruptio." The movie is a "puppet horror film," per BloodyDisgusting, and features Marsters in the voice of Les Hackel, the main character. The characters in the movie "will be performed by life-sized, realistic latex puppets" according to the site and Jordan Peele also stars in the film, voicing Les' friend, Danny. 
Being a voice actor or playing a puppet is not the only different medium Marsters has acted in. He was originally a theater actor, and surprisingly not a British one despite his impeccable English while appearing on "Buffy the Vampire Slayer." Before he took on the role of Spike, Marsters starred in "The Tempest" in 1987 in Chicago's professional theater scene (per "Inside of You" podcast). He was involved with a prominent Chicago theater company and moved to Seattle in 1990 to keep acting. 
On the personal side of things, Marsters split with his wife of 10 years, Patricia Rahman, in early 2021. Us Weekly reported that the divorce was "classified as a dissolution of marriage without minor children." Marsters has one son, Sullivan, who is in his mid-20s. Sullivan's mom is Liane Davidson, Marsters' first wife. The pair divorced in 1997 after being married for eight years. Marsters said at a convention in 2011 that he also has a niece who he raised as a daughter starting in 2002.
James Marsters enjoys sticking to sci-fi and going to conventions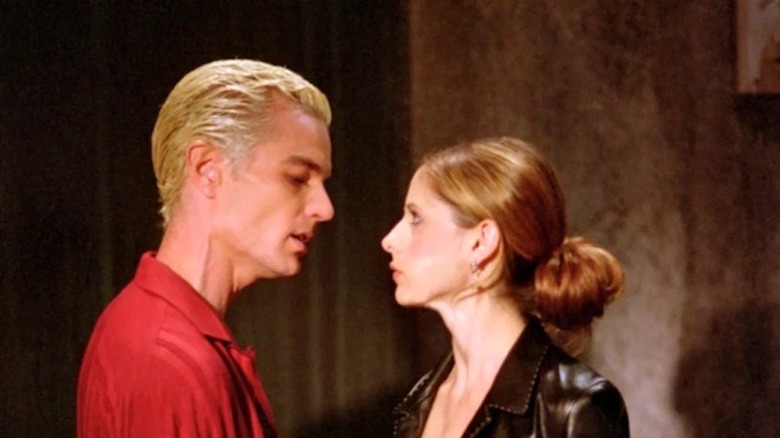 UPN
With Marsters' upcoming shows and movies, it's clear that the "Buffy the Vampire Slayer" star isn't slowing down. He also seems to love his fans as he still goes to a lot of conventions, per his Instagram. And if fans can't go to conventions near them, or if none are happening in their city, Marsters also does live autograph signings on Streamily where fans can buy specific photos for the actor to sign. He also does Cameos starting at $50. So there's definitely still a demand for Marsters from fans, thanks to his array of different projects over the years.
Again, Marsters hasn't really stopped working and he likes to lean toward projects that stay within the realm of sci-fi and fantasy, much like "Buffy"'s supernatural premise. With a continued love for the evil characters as well, Marsters played Brainiac along with Professor Milton Fine and Brainiac 5 on "Smallville" right after "Angel" ended. He also went on to play Captain John Hart on "Torchwood" and Barnabas Greeley on "Caprica." Maybe his most recent mainstream project was "Runaways" on Hulu, which took the Marvel comics of the same name and made it into a multi-season series. And guess what? Marsters played Victor Stein, a not-so-nice dad to one of the kids. If there's one thing you can count on James Marsters to do going forward in his career, he going to play a darn good villain.