Jordan Peele Reveals Why He Really Quit Acting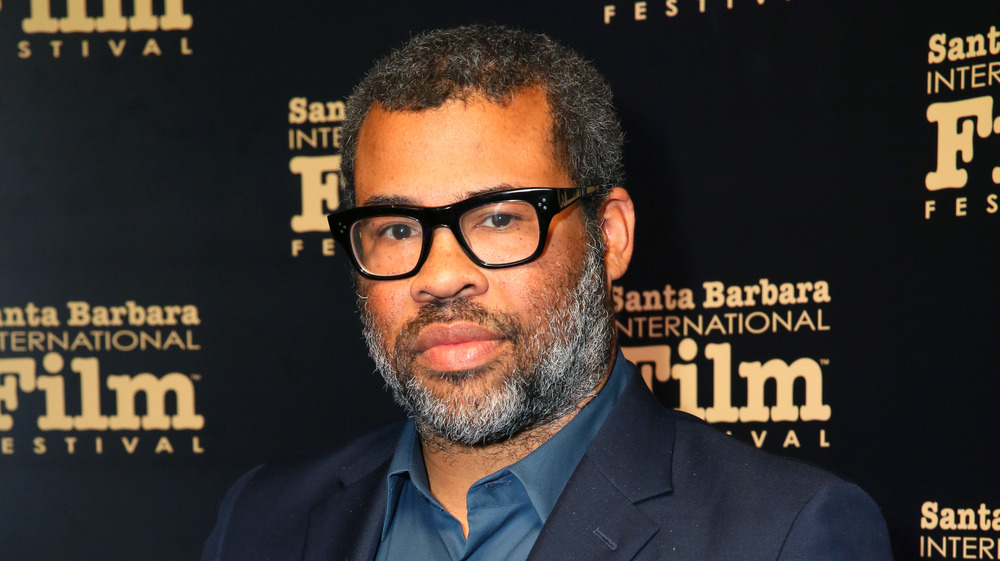 Rebecca Sapp/Getty Images
While auteur and director Jordan Peele might have gotten his start in Hollywood by making a name for himself as a comedy actor — first as a cast member of the comedy sketch show MadTV, and then as one half of television sketch comedy duo Key & Peele with actor Keegan-Michael Key  – the past few years have, for Peele, been a kind of transformational renaissance for the industry polymath. After the release of his feature film debut (and instantaneous horror classic) Get Out in 2017, Peele has seemingly drifted away from acting in the intervening years, instead placing his focus on projects like his reboot of the classic anthology series The Twilight Zone, his second full-length movie (and instant cinematic triumph) Us, and other ambitious behind-the-camera ventures. And according to a Jan. 4, 2021 article by The Hollywood Reporter, it looks like Peele's career will reside there permanently. 
Per THR, the multi-hyphenate visionary disclosed during an event – in which both Peele and his former Get Out castmate, Bradley Whitford, spoke of the impact the movie has had with regards to racism and Black representation in media — that he considers himself to be in permanent retirement when it comes to the realm of acting. So what does this mean for Peele's die-hard fans? Why is he calling it quits on his acting career? And does this mean he's walking away from Hollywood entirely? Read on after the jump to find out. 
Jordan Peele feels that he 'got enough' out of acting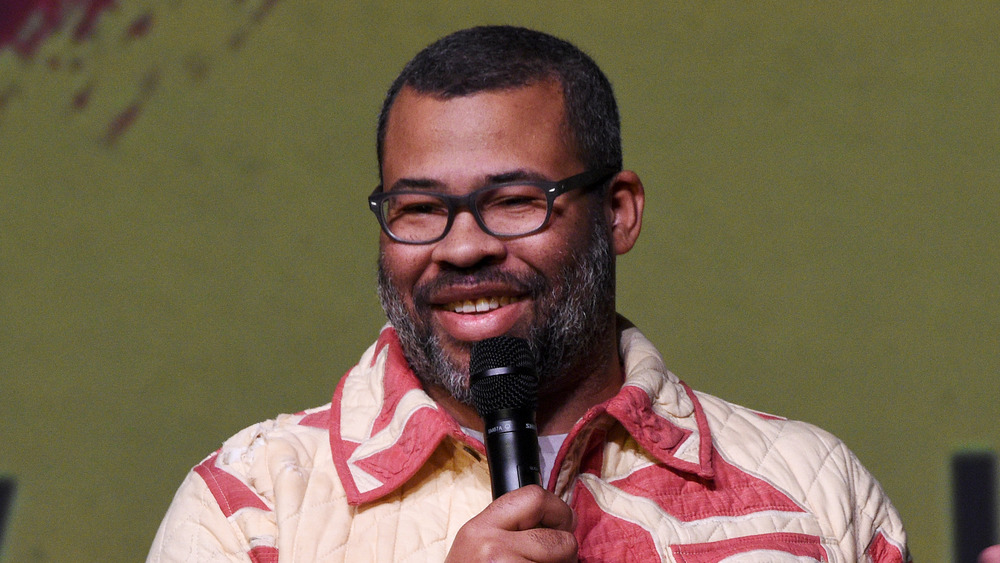 Kevin Mazur/Getty Images
During a Jan. 4, 2021 fundraiser in which Jordan Peele, Bradley Whitford, and others made a last-minute bid to raise funds for Georgia's Democratic nominees in the state's Senate run-off race, Peele recounted to Whitford in conversation on what prompted his pivot from acting to writing and directing — and used a rather frank metaphor to get his point across.
"I like watching my movies," said Peele (via The Hollywood Reporter). "I can watch the films I direct [but] watching me perform just feels like, it's a bad kind of masturbatory." Peele also added that while acting, for a time, did give him a sense of joy, his desire to focus on work behind-the-scenes has become his priority. "I feel like I got to do so much and it is a great feeling," Peele explained. "When I think about all that, I think I got enough."
As for his new auteur-centric locus? A lot of it is, per Peele, steeped in his desire to interrogate U.S. culture through Black narratives. "I knew I was making a movie for the me that didn't feel represented in the genre and for everybody, for all the Black people who are screaming at the screen,...'get some Black people in here so somebody can do the right thing.'" said Peele. "When that hit home and I felt that, it was just extreme warmth. Everything else after that was just gravy."