The Story Behind The Castle Chip And Joanna Gaines Bought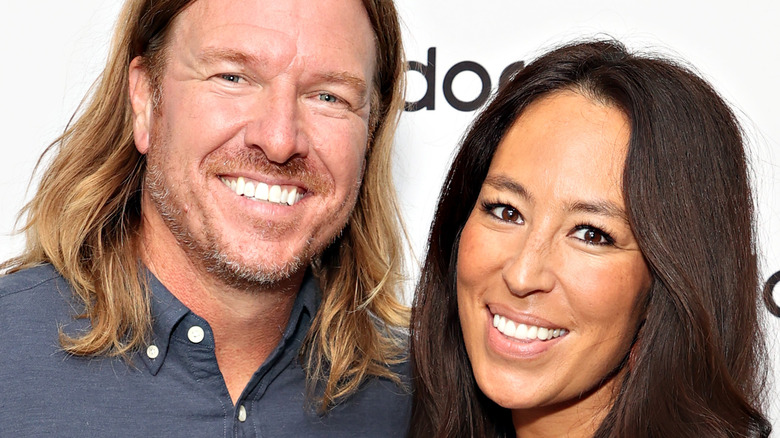 Cindy Ord/Getty Images
Chip and Joanna Gaines have become HGTV royalty with their remarkable home renovations. But the couple was renovating long before they landed their television show in 2013, according to HGTV. In fact, Chip and Joanna invested in their first fixer-upper 10 years prior to securing TV fame. Joanna recalled how the house was "all over the map." Joanna said, "The front room had sailboats in it, the kitchen was mustard yellow and French-themed, and the back den was rustic with cedar paneled walls, hanging horns and cowhides. I guess I was testing out my style." Chip and Joanna soon perfected their style, as their show, "Fixer Upper," showcases the couple's incredible talent, per HGTV.
People were captivated by watching the family live their lives, all while the couple took on new and exciting projects. Throughout each season, Chip and Joanna have taken on some interesting projects. Joanna shared with Architectural Digest how the couple chooses a home to renovate. "One thing I want to stress is that every home has potential," she said. Joanna also shared that a homeowner's budget plays a huge deal in what homes they choose to work on and what elements they put into their design.
But for Joanna and Chip, that doesn't seem to be a problem, as the couple has since taken on one of their most interesting projects — a castle.
How Chip and Joanna Gaines landed a castle renovation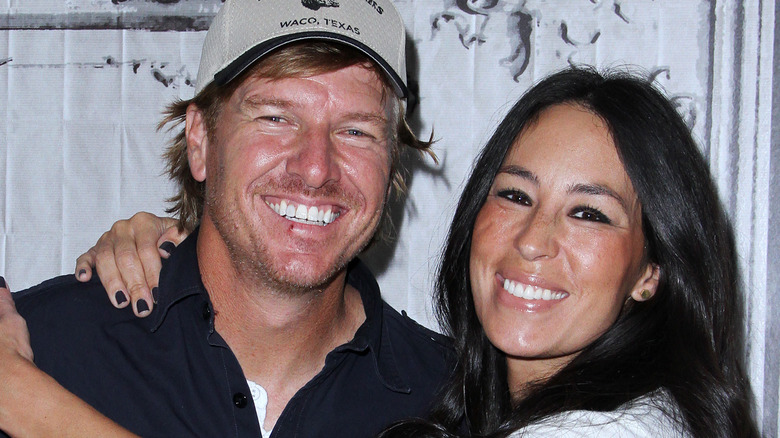 Donna Ward/Getty Images
Chip and Joanna Gaines are not afraid to take on difficult projects on their show, "Fixer Upper," according to Insider. However, nothing compares to the project they took on in 2019 when the couple decided to test their talents by fixing up a castle.
Surprisingly, they were at odds when it came to the property. Chip was ecstatic, but Joanna had reservations, per Magnolia. She said, "Chip and I don't always see the same potential in a new project, at least not at first. Sometimes I've seen something in an old run-down place that Chip didn't and vice versa." The Cottonland Castle, as it's known, stands in downtown Waco and from the moment Chip saw it he was in love. Joanna said, "The first time Chip drove me by the old abandoned house, I watched his eyes get big, and I could see excitement building ... I knew in that instant that this place had found its way into his heart."
Despite loving the property so much, there was one problem: it wasn't for sale. Joanna shared, "[F]or nearly two decades, Chip watched and waited, persistently putting in offers whenever the castle was relisted — each one passed over for someone else, while very few improvements appeared to be made." Persistence was key because, and in 2019, the couple successfully purchased the castle. They had no idea how to take on the daunting task, but they were hopeful that it would become what they envisioned it to be.
Chip and Joanna Gaines revamp the castle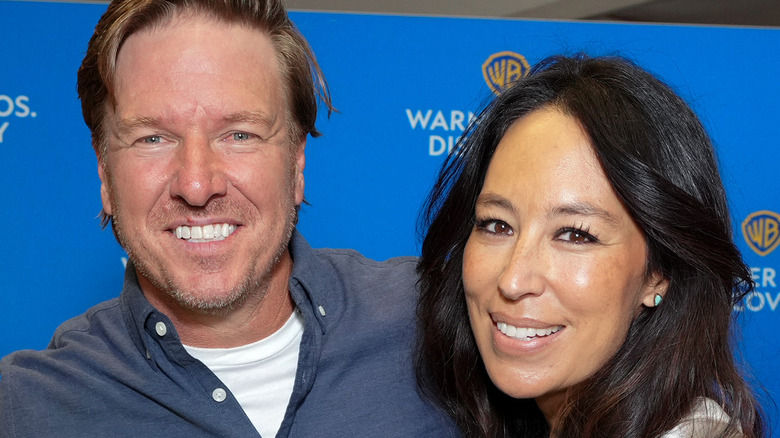 Kevin Mazur/Getty Images
From the start, Chip Gaines had an adoration for the architecture and style of Cottonland Castle, yet it took Joanna Gaines some time to see the potential. But once the couple eventually acquired the property in 2019, per Magnolia, Joanna and Chip became dedicated to bringing it back to life.
The castle even became the focal point for their new 2022 show, "Fixer Upper: Welcome Home — The Castle," per People. According to House Beautiful, Chip shared, "We were both passionate about giving the castle the opportunity to sort of stand back up straight and present itself to the neighborhood the way it was always meant to." Because the castle was over 100 years old, there were a lot of surprises that the couple uncovered. Joanna said, "As we started to clear all the plywood and old debris, we got to really see all of the gorgeous details inside."
The couple tried to maintain the original elements of the property, but it became difficult because much of the material no longer exists in modern homes, making an already massive project that much more time-consuming. Joanna said, "If we needed a new window or door, it was made by local craftsmen, with the same design and wood species that were original to the castle." In the end, the pair did restore the castle to its original glory. And, if seeing it on television isn't enough, fans can buy tickets to view the beautiful renovation in person, according to Parade.