Who Is Jordin Sparks' Husband, Dana Isaiah?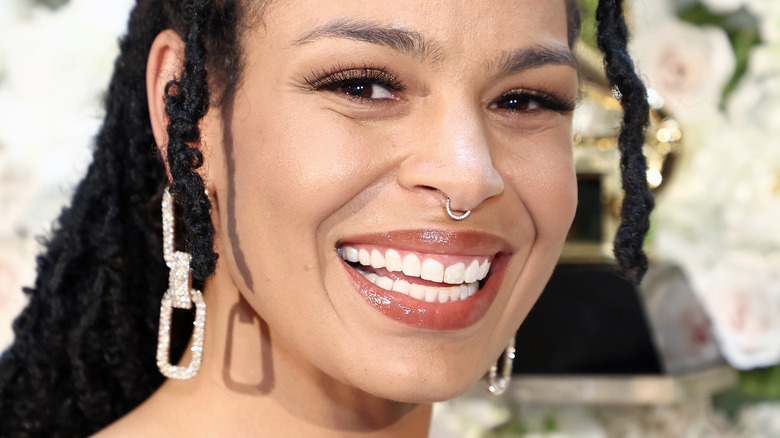 Arturo Holmes/Getty Images
Jordin Sparks first rose to fame in 2007 after she was crowned the youngest winner of the singing competition series "American Idol." At just 17 years old, the singer was able to jumpstart her career to all-new heights. "Idol was at its peak during that time, so there were 30+ million people watching each night," Sparks said during an interview with Billboard. "There wasn't Twitter or Instagram, and Facebook was still for college kids, so when people saw someone from Idol, they had invested time into making you who you were," she added. 
After her big win, Sparks went on to release several chart-topping records like "Tattoo," "Battlefield," and "One Step At A Time," to name a few. Her 2007 smash hit "No Air" featuring Chris Brown was also a major success and garnered over 369 million views on YouTube. However, after releasing three albums and dealing with a very public breakup with Jason Derulo, the singer decided to take a break from making music. "I took that sabbatical and really started to focus on myself," she said on T-Pain's Nappy Boy Radio Podcast (via XeNecole). "Whatever comes into my life next is gonna be a bonus and just be an addition to the amazing life I already have," she added. 
And, at that moment, came her prince charming. So, who is Sparks' husband Dana Isaiah? Here's what we know. 
Dana Isaiah is Jordin Sparks' manager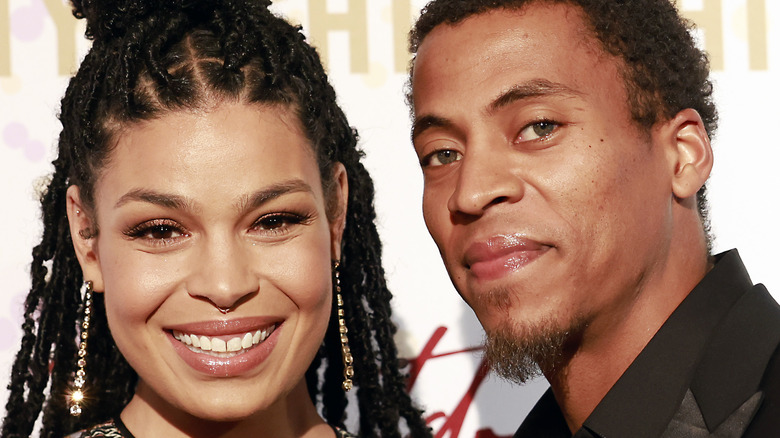 Michael Tran/Getty Images
It all started with an innocent group chat. According to People, Jordin Sparks and Dana Isaiah first met virtually after their mother's included them in a text thread. Isaiah was planning on moving to Los Angeles and his mother, who is good friends with Sparks' mom, thought the singer would be the best person to answer any of his questions about the city. "My mom was trying to get [Jordin] to talk me out of moving to L.A. because she's experienced the industry out here," Isaiah confessed to the outlet. "It wasn't like, 'We want you guys to date."
At the time, he was an aspiring model and wanted to further his career. When the couple finally met face to face, they instantly became friends and had no intentions of dating each other. "We just connected on a deep platonic level when we first started talking," Sparks said during an interview with Today. "We weren't even interested in looking for a relationship, so we had made that clear to each other." Although her husband didn't initially move to Los Angeles at first, their love for each other grew, and in months Sparks and Isaiah secretly got married in 2017. 
Isaiah is now Sparks' manager and handles her bookings and all serious inquiries related to her career, according to his Instagram bio. And, in addition to taking on that full-time role, he's also added father to his list of duties.
Dana Isaiah is helping with Jordin Sparks' next project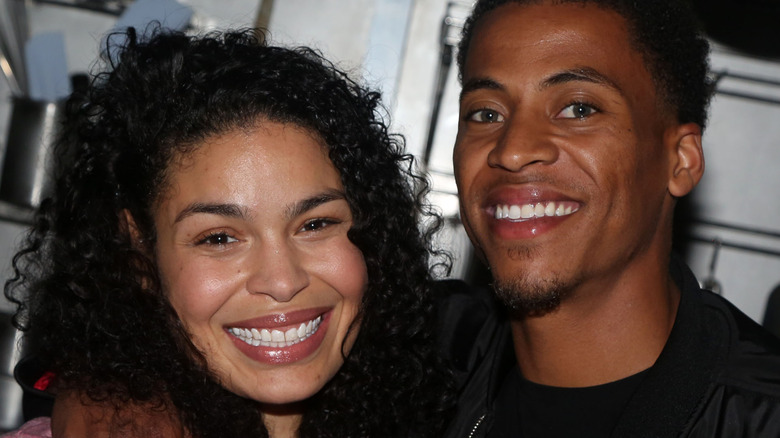 Bruce Glikas/Getty Images
2017 was an eventful year for Jordin Sparks and her husband Dana Isaiah. In addition to being newlyweds, they also announced they were expecting a bundle of joy and welcomed their son Dana Isaiah Jr in 2018. "It was just kind of like that realizing moment that everything you had been preparing for was like here in your hands," Isaiah gushed to People. "That's like every emotion that you felt throughout the entire pregnancy from start to beginning."
Although having a child was like a dream come true for Sparks and Isaiah, the two are set on being one and down. "I can't say what's going to happen in the future, but I'm, like, very sure that it's still gonna stay just one," she told Us Weekly. Not only is raising a child a handful, but Isaiah is also making sure he has his wife's career in order as well.
The fitness model shared with his followers that Sparks is gearing up to release a lot of music soon and that he is in charge of ensuring her fans get what they want. "We been in the studio non stop for a minute now and don't have any plans of slowing down," he wrote on Instagram. Isaiah noted that his wife is gearing up to drop some heat and that he's happy she pursuing her passion again. "Thankful she fell back in love with music," he added.