Eileen Davidson Put The Kibosh On Rumors About Her 2018 Young And The Restless Exit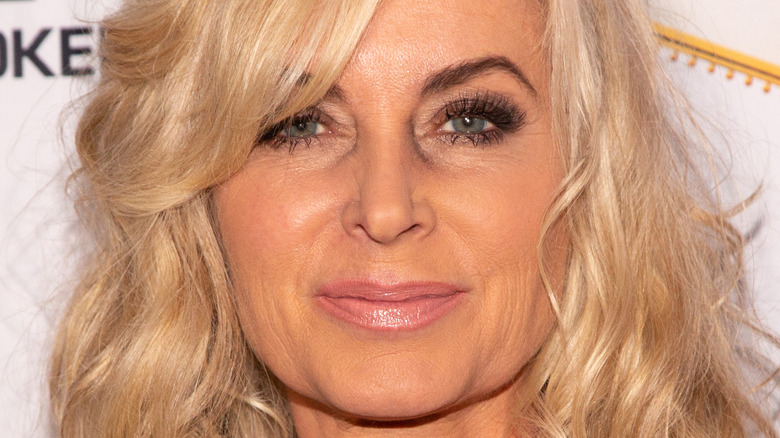 Gabriel Olsen/Getty Images
Eileen Davidson is known for being a calm presence and loyal friend on the "Real Housewives of Beverly Hills," but for daytime television fans, she's anything but. As Kristen DiMera on "Days of Our Lives," Davidson's character has flipped Salem upside down more times than anyone could count with her devious ways. But as Ashley Abbott on "The Young and the Restless," she's remained relatively collected despite being caught up in her own controversies. She had suffered from amnesia after finding out that her real father was Brent Davis, suffered a mental breakdown, and even tried to use Victor Newman's (Eric Braeden) sperm to get herself pregnant, according to Soaps in Depth. She was also involved in a salacious but unforgettable love triangle with Victor and Nikki Newman (Melody Thomas Scott).
And while Ashley Abbott has given "Y&R" fans every reason to tune in daily to the hit CBS soap, Davidson surprisingly left the soap back in 2018, prompting many of her fans to wonder what was going on behind the scenes.
Eileen Davidson set the record straight about her 2018 departure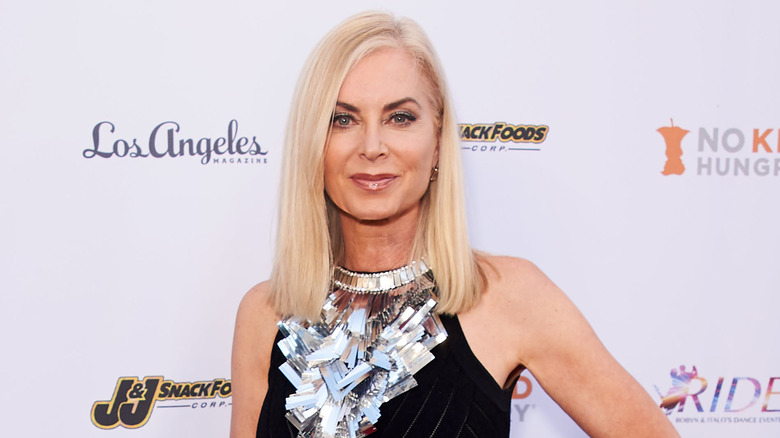 Unique Nicole/Getty Images
In 2018, many "The Young and the Restless" fans were shocked when it was announced that Eileen Davidson would be leaving the show. After all, she's one of the stars who has been on the soap the longest, as she made her debut in Genoa City in 1983. There was some speculation that Davidson exited because of controversial former executive producer and head writer Mal Young. During his tenure on the soap, "Y&R" saw some of its lowest ratings, according to Soap Opera Network. When it came to Davidson, it seemed like she didn't agree with the direction that Young was taking her character, at least from a creative point of view. 
However, she told the print edition of Soap Opera Digest that her decision to leave the soap was made way before Young took over. She said (via Soaps), "I just found myself exhausted and completely consumed with memorizing lines. I found myself doing a lot of homework on the weekend." Davidson also clarified that she left the show because she wanted to and not because she was pushed out. She added, "I can't blame my leaving on him, and that's really, really important for people to know." That said, Davidson wasn't the only person who hinted at some trouble behind the scenes with Young.
Other cast members couldn't stay quiet about Mal Young either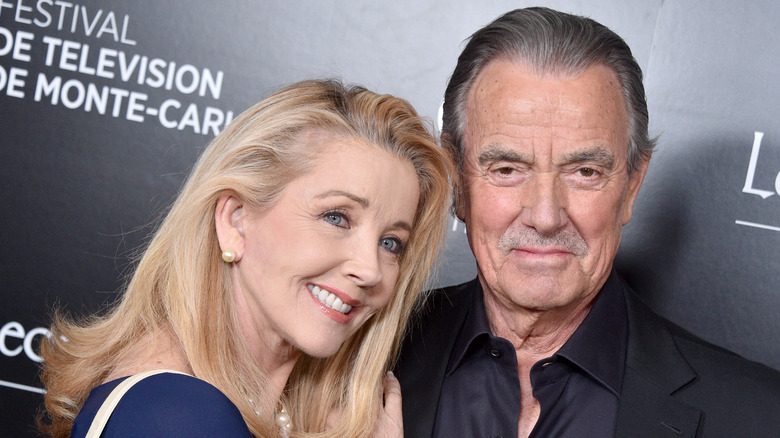 Gregg Deguire/Getty Images
Eileen Davidson wasn't the only person "The Young and the Restless" viewers saw less of in 2018. During the same time that her departure was announced, actor Doug Davidson (Paul Williams) also revealed that his contract wasn't renewed by the CBS sudser, much to the surprise of his fans, according to Deadline. 
Actor Eric Braeden (Victor Newman) also hinted in an interview with Soap Opera Digest that both he and Nikki Newman were supposedly being pushed out the door, too. He told the publication, "The last regime introduced things that no one gave a damn about, okay? Let's call a spade a spade. No one gave a damn about some of those storylines, no one, because they were not part of the history of that show! I hate to say it, but obviously, the Newman empire is one of the main cornerstones of the show. What the last regime really wanted, to be frank with you, was to get rid of me and get rid of Melody [Thomas Scott, Nikki], if you want to know the truth."
While Braeden didn't specify who he was referring to with the "old regime," it's been suggested that he was talking about Mal Young, per Soap Opera Network. It seems the off-screen soap storylines almost write themselves.