Zoe Saldana Has Conflicting Feelings About The Biggest Films Of Her Career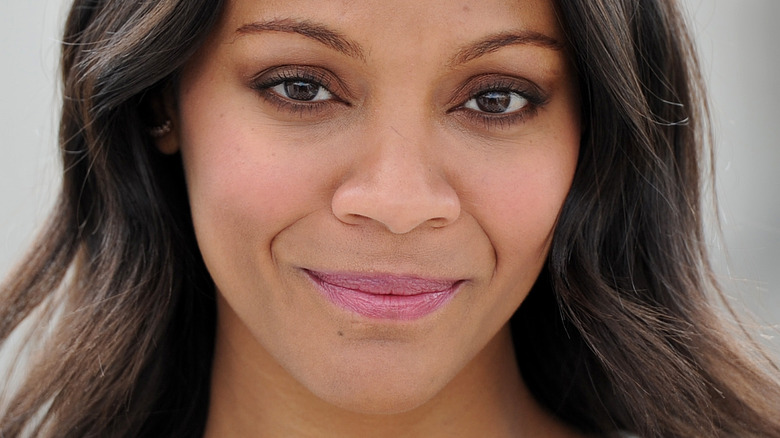 Stuart C. Wilson/Getty Images
Actor Zoe Saldana has starred in some of the biggest blockbuster hits in movie history, gracing the silver screen in "Pirates of the Caribbean," "Guardians of the Galaxy," the rebooted "Star Trek" movies, and of course, "Avatar." Now that the much-anticipated, long-awaited sequel to the 2009 juggernaut — entitled "'Avatar: The Way of Water" — is definitely hitting cinemas on December 16, Saldana, who plays Neytiri in the franchise, has spoken about her "Avatar" journey from then to now.
"I'm still processing. It's very emotional," she told Jimmy Fallon during a "Tonight Show" appearance on November 29. She revealed that watching the sequel for the first time made the tears flow. "I'm surprised my eyelashes stayed on. I was like sobbing." She then gave fans a hint about the plot of the sequel that no one saw coming. Prepare yourselves for a major spoiler. "It's about water!" she laughed. Color us shocked (and of course, color us blue).
Despite the flood of emotions, Saldana has revealed that, when it comes to her career development, "Avatar," "Star Trek," and the like have made her feel a bit "stuck."
Zoe Saldana didn't feel like she was able 'expand or grow' as an actor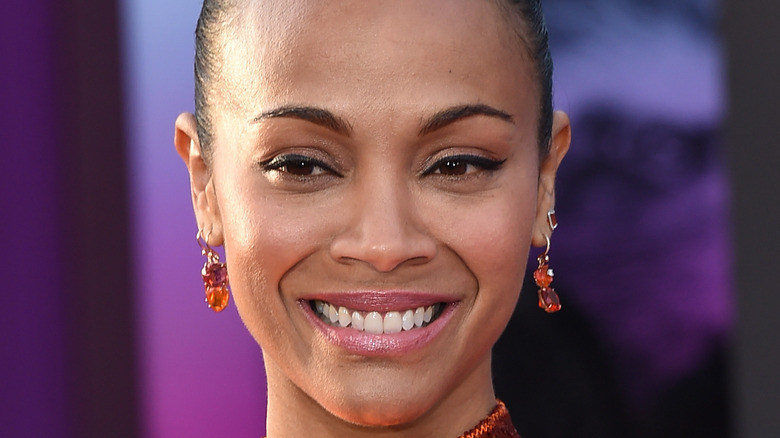 DFree/Shutterstock
In a November 2022 interview with Women's Wear Daily, Zoe Saldana revealed that her time making franchise films and sequels has resulted in her feeling unable to grow as an actor, to hone her craft, or to challenge herself. "I feel that for the last 10 years of my life, I've been just stuck. I felt stuck doing these franchises," she told the outlet. "I'm very grateful for the opportunities that they provided, from collaborating with amazing directors and getting to meet cast members that I consider friends [...]  But it also meant that I felt artistically stuck in my craft of not being able to expand or grow or challenge myself by playing different sorts of genres and different roles." 
We know that after "Avatar: The Way of Water," director James Cameron has plans for a third, fourth, and fifth movie (via IndieWire), but for a while, the future of the "Star Trek" movies seemed uncertain after the tragic death of Anton Yelchin, who played Chekhov. However, a fourth has been confirmed, per Variety, although, as of this writing, there's no word of a release date.
Speaking with Entertainment Tonight in March 2022, Saldana said, "It's bittersweet because we are coming together for a fourth time, and one of us is no longer with us. But we honestly feel that going back and keeping the 'Star Trek' family together is a way to really keep him alive in our thoughts and our hearts."