Trey Songz Hit With Temporary Restraining Order Following Assault Allegations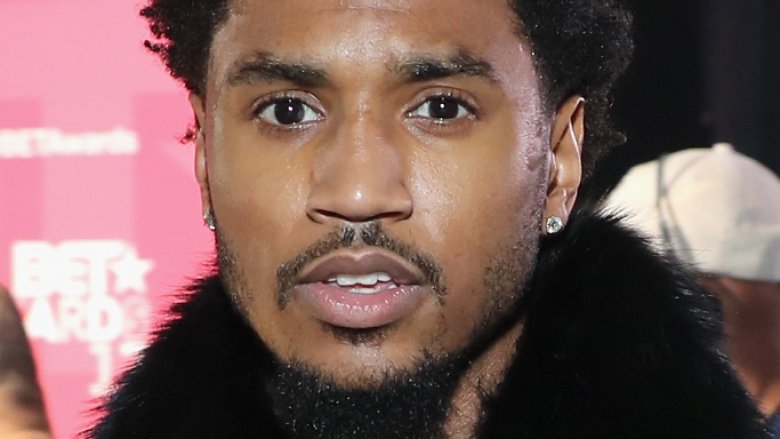 Getty Images
The singer and rapper must keep his distance from a woman accusing him of assault.
E! News reports that Trey Songz, whose real name is Tremaine Neverson, has been slapped with a temporary restraining order. The restraining order request was filed by the same woman who'd previously claimed that he'd assaulted her during February's NBA All-Star weekend.
In a statement obtained by the celebrity news site on Tuesday, March 6, 2018, the accuser's lawyer Lisa Bloom said, "This morning we were granted a temporary restraining order against singer Trey Songz on behalf of our client, a woman who alleges that he punched her in the face with a closed fist, choked her, knocked her to the ground and threw away both of her phones so that she could not call for help, on February 17, 2018 in Hollywood."
Bloom continued, "Mr. Songz has a history of similar incidents alleged by other women. After the incident my client went to the hospital, where she was diagnosed with a concussion and multiple contusions, and filed a police report. She has a number of photos of bruises all over her body. We are actively cooperating with the authorities in Los Angeles as well as Detroit, where Mr. Songz reportedly is currently on probation for assaulting a police officer."
According to E! News, a hearing for the accuser to receive a permanent restraining order against Songz is scheduled for March 27. Bloom has reportedly stated that the woman is willing to testify in court. Bloom, who has represented celebrity clients like Mischa Barton and Blac Chyna, added, "We intend to fully cooperate with law enforcement and vigorously stand up for a woman's right to be free from physical violence."
Earlier on March 6, Bloom had tweeted out a link to a Page Six story about her client seeking a restraining order against Songz. Commenting on it, she wrote, "There's no excuse for violence against women. It must stop. It stops when [we] stand with victims."
As Nicki Swift previously reported, Songz's accuser had filed a police report against the artist, claiming that he'd gotten angry at her when he saw her talking to another man at party in California's Hollywood Hills neighborhood. She alleged that Songz then became violent and hit her in the face. After the alleged incident, she reportedly went to the hospital by herself before contacting the police.
This isn't the first time that Songz has faced legal trouble in recent years. As Page Six reported, Songz pleaded guilty to two counts of disturbing the peace in August 2017, after sound equipment was allegedly thrown from a stage where he was performing. A police officer was also reportedly punched during the incident. Then, in December 2017, he was accused of hitting a fan's phone out of her hand and into her face when she tried taking a photo of him (via TMZ).