What Al Roker's Wife Really Does For A Living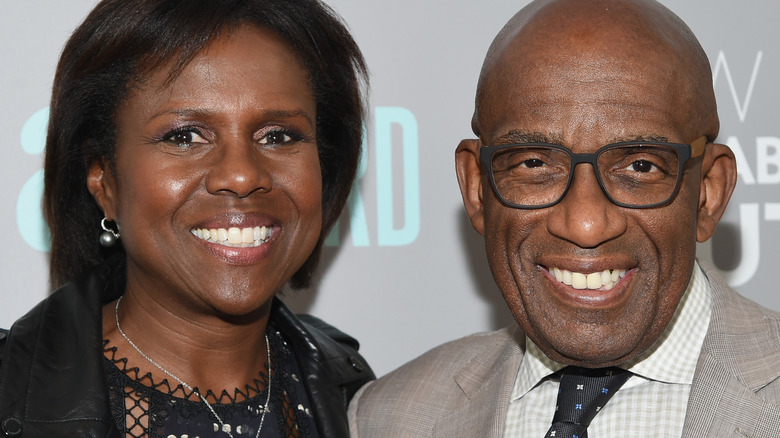 Mike Coppola/Getty Images
We may receive a commission on purchases made from links.
Al Roker — who's set to miss another major tradition amid recent health struggles — has been one of America's most beloved television personalities since he joined the "Today" show in 1996. Often hailed as "America's Weatherman," Roker is known for his quirky sense of humor and even more exciting weather reports. Despite his lucrative success, though, the New York native previously admitted that he had a different career path in mind.
"I had zero interest in being on TV," Roker told Inc. "I'm an amateur cartoonist, and I wanted to go to New York School of Graphic Art and Design. That's where almost every golden age comic artist and cartoonist went." He went on to explain that his parents were opposed to his artistic dreams, and he eventually enrolled in Xavier High School thanks to an academic scholarship. After paying his dues in various media markets, Roker eventually landed at New York City's WNBC and later joined "Today."
In addition to an extremely successful television career, the 68-year-old has a seemingly happy marriage. Roker met his wife, Deborah Roberts, on the set of "Today" in the 1990s, and the two have been together ever since.
Deborah Roberts is a journalist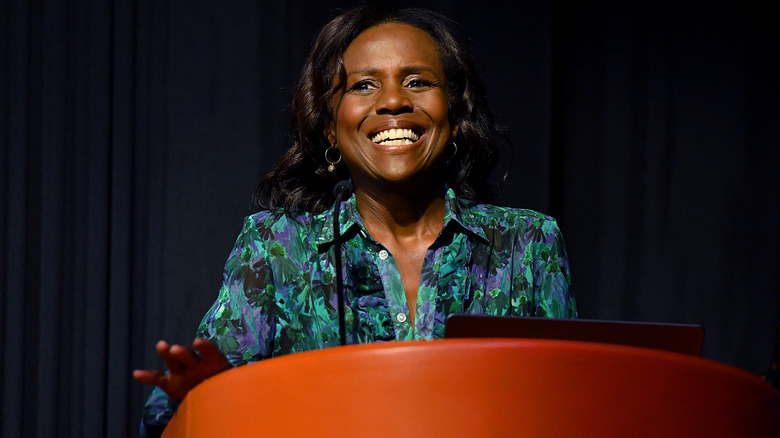 Craig Barritt/Getty Images
Al Roker and Deborah Roberts have been married for more than two decades, and Roker recently opened up about meeting Roberts and how he worked to win over her heart. "We were in the 'friend zone,'" he said during an appearance on "The Kelly Clarkson Show." "We were friends and she was like, 'Let's not ruin that friendship,' and, you know, she was covering an event for a couple of weeks and asked me to keep an eye on her apartment. So, I did and I had to snoop around." He went on to reveal that he fully stocked Roberts' apartment with groceries, and she eventually agreed to go on a date with the weatherman shortly thereafter.
However, the duo's love for one another isn't the only thing they have in common. Like Roker, Roberts has had a successful journalism career. She first joined NBC in 1990 as a general assignment reporter before becoming a correspondent for "Dateline NBC," and ABC's "20/20," according to the U.S. Sun. She's anchored several segments on "Good Morning America" over the years as well.
Deborah Roberts was recently promoted by ABC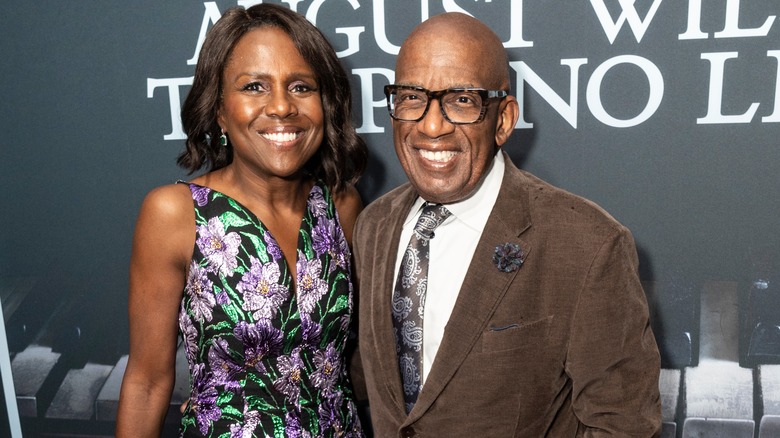 lev radin/Shutterstock
After 30 years with ABC News, Deborah Roberts is living comfortably. Celebrity Net Worth reports that the television journalist is worth a whopping $10 million. According to the database, Roberts' fortune came from her time with the famed news organization and earnings from the book she co-authored with her husband, Al Roker, titled "Been There, Done That: Family Wisdom for Modern Times."
In addition, Roberts' role as a contributing anchor for ABC's "20/20" has also been expanded. Roker shared the news on October 4, gushing over his wife's huge accomplishment. "The head of @abcnews @newsmom8 just made this #official. Congratulations @debrobertsabc," he wrote on Instagram. Roker's note was shared alongside a message announcing Roberts' appointment. "I'm excited to share that Deborah Roberts will begin an expanded role as a contributing anchor for '20/20,'" the texts read. "In addition to her current position as senior national affairs correspondent for 'Nightline,' 'Good Morning America,' and 'World News Tonight with David Muir."
Similarly, Roberts has been very supportive of her husband over the years. Following Roker's recent hospitalization, she took to social media to share a touching message to the man she called the "star" of her family. "You are the shining sun and star in our family @alroker Love you so much. Can't wait til you're back home and feeling like your old self again," Roberts wrote.