Al Roker Is Set To Miss Another Major Tradition Amid His Health Struggles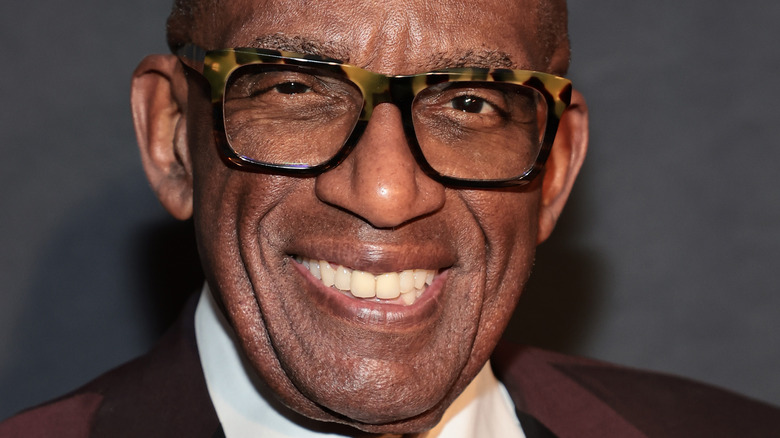 Jamie Mccarthy/Getty Images
Al Roker has been dealing with serious health concerns recently which have caused him to miss out on certain traditions, including the annual Macy's Thanksgiving Day Parade (per Page Six). The "Today" show weatherman was hospitalized for blood clots and was missing in action from the popular morning show, and his extended absence inevitably caught the attention of viewers. In an Instagram post, Roker explained what happened, saying, "Last week I was admitted to the hospital with a blood clot in my leg which sent some clots into my lungs. After some medical whack-a-mole, I am so fortunate to be getting terrific medical care and on the way to recovery."
This, unfortunately, isn't Roker's first health scare in recent years. In November 2020, he announced that he was diagnosed with prostate cancer, though he, fortunately, caught it early. Later that month, he underwent surgery to remove the cancer, which reportedly went well. His surgeon, Dr. Vincent Laudone, said on Today, "Everything looks very favorable." He added, "We would say that Al has no evidence of any cancer, but we'll continue to monitor him for several years."
Now, just two years after his successful surgery, another health concern has emerged for the New York native, and unfortunately, he will reportedly miss another major holiday tradition coming up.
Al Roker will not be at the Rockefeller tree lighting ceremony
Dimitrios Kambouris/Getty Images
After being hospitalized for blood clots, Al Roker will reportedly be replaced by Mario Lopez for the Rockefeller Center Christmas Tree lighting ceremony this year, according to the event's official website. Although the ceremony is typically co-hosted by the "Today" show weatherman, it was recently announced that Lopez will be this year's co-host instead. The news comes after Roker missed the Macy's Thanksgiving Day Parade for the first time in 27 years, according to CNN.
Unfortunately, Page Six reported that Roker was taken back to the hospital in an ambulance just one day after originally being discharged. A source told the publication, "Al was taken from his home in a stretcher back to the hospital on Friday, the day after Thanksgiving. His condition was worrying, but once back in the hospital he improved." A representative for the "Today" show also told the outlet, "Al is forging ahead on the road to recovery. He has the unwavering love and support of Deborah, his children, and his entire TODAY family."
It's unclear what led Roker to be rushed back to the hospital. However, he will surely be missed at the annual Rockefeller Center Christmas Tree lighting ceremony this year.