Sally Field Isn't Shy About Naming Her Worst On-Screen Kiss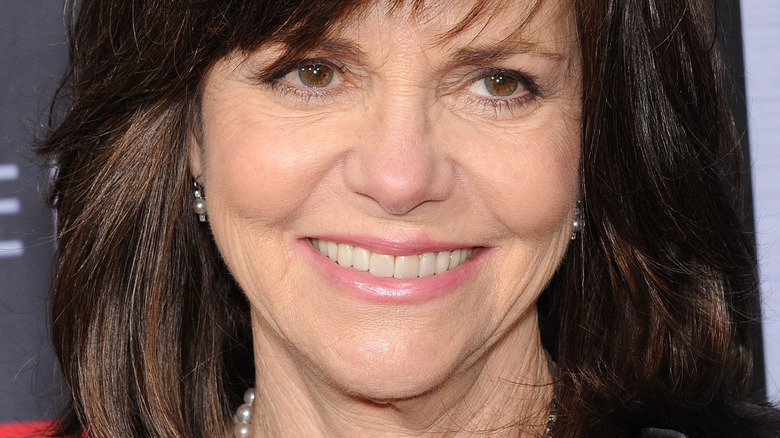 DFree/Shutterstock
Sally Field has enjoyed a storied career that dates back to 1965. Over the years, the "Steel Magnolias" actor has shared multiple onscreen kisses, including one that led to a complicated relationship, this has made her very comfortable with doling out smooches. In 2016 while appearing on "The Late Show with Stephen Colbert," Helen Mirren planted a kiss on Stephen Colbert's lips when she appeared on the show. The following day, Field followed suit and beckoned the late night host closer before grabbing his head and giving him a giant kiss.
That same year, Field was making the media rounds for her film "Hello, My Name is Doris" where she shared an onscreen kiss with a much younger costar. Field opened up about kissing costars. "I've been kissing men on screen for the past 53 years of my life. It's all been pretty much dandy," she said while on "Better Kansas City" in 2016. The interviewer pressed Field to discuss her favorite kissing a costar moment. "We can't rate those things," the "Mrs. Doubtfire" star responded while remaining coy.
Although Field was previously reluctant to reveal her favorite kiss, she did divulge the details in a separate interview. "Well, best without a doubt was James Garner," she said on "Watch What Happens Live with Andy Cohen" in 2016, while also naming Tommy Lee Jones as the worst (via the Daily Mail). Now, Field has changed her tune on who was the worst kisser, and what made them so bad.
Sally Field name-drops Burt Reynolds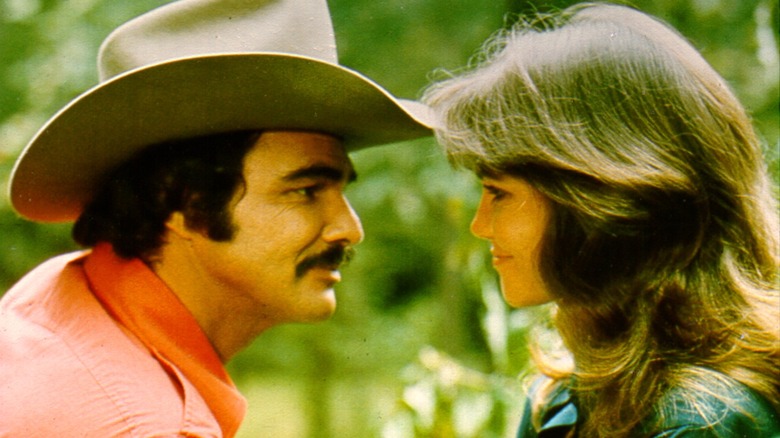 Michael Ochs Archives/Getty Images
Once again, the subject of best and worst onset kissers was the subject of discussion during a Sally Field interview on December 1. This time around, the "Forrest Gump" actor dished some dirt. While appearing on "Watch What Happens Live with Andy Cohen," a viewer asked Field about her worst on-camera smooch. "Okay, this is gonna be a shocker. Hold on, folks. Burt Reynolds," she replied. The pair had not only kissed while sharing the screen on "Smokey and the Bandit" in 1977, but famously dated afterwards, so she was no stranger to locking lips with Reynolds. "It was just not something he really did very well," Field said about her ex. "Just a lot of drooling was involved," she added.
The pair dated for years after working on "Smokey and the Bandit" together, and Reynolds later believed that Field was the one that got away. He even described the "Lincoln" actor as "the love of my life" during an interview with Vanity Fair in 2015.
Although Reynolds looked back fondly on his time dating Field, the feeling was not exactly reciprocated. According to Field, the two had not spoken in three decades prior to Reynolds's death. "He was not someone I could be around. He was just not good for me in any way," Field told Variety this year. The "Sybil Star" believed her ex had created a sort of revisionist history about their relationship. "He just wanted to have the thing he didn't have," Field added.