Serena Williams 'Definitely' Wants To Have More Kids With Husband Alexis Ohanian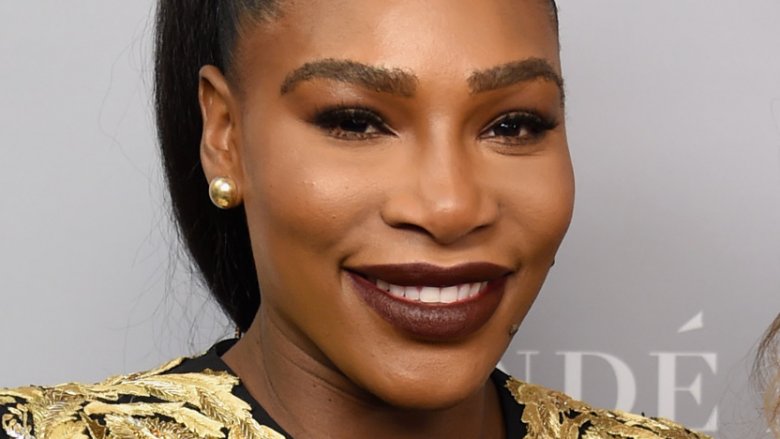 Getty Images
The tennis pro is opening up about her family life.
While speaking with Entertainment Tonight at the 14th Annual Desert Smash Celebrity Tennis Event in La Quinta, Calif. on Tuesday, March 6, 2018, Serena Williams revealed that she wants to expand her family. As Nicki Swift previously reported, she and her Reddit co-founder husband, Alexis Ohanian, welcomed their first child, daughter Alexis Olympia, in September 2017. 
"It's been amazing," the pro athlete said of motherhood. "I've always wanted to be a mom but I never seemed to have time with my career. Then, it just happened, and I was like, 'I don't know.' I just dove right in. It's so natural for me. I love it. I love her so much. We have a great little family going on."
But balancing work with being a mom isn't always easy. "Working motherhood is real. It's so real," Williams quipped. "I have my priorities and Olympia is that...I'm never a day without Olympia. She's my priority and everyday I need to be home with her. I don't wanna miss any moments with her."
"We're together so much," the proud mom, who recently opened up about her postpartum health complications, explained. "I was thinking, I always check on her. I always check the monitor and the video. I'm like, 'OK, what if I'm on the court and I'm thinking about Olympia?' I have to have a signal that she's doing good...I need to come up with something because I'm always thinking about her."
It also sounds like the new parents are already thinking about baby no. 2. "I definitely want two [kids], God willing," she continued. "But right now, I want tennis as well. So, I'm going to wait and see what happens."
"It's definitely not easy," Williams, who has been gearing up for her official return to tennis since giving birth, added. "I have this undying drive to be the best that I can be. Whether it's [being] a mom or playing tennis or doing my designing. I just want to do the best that I can."
Williams, 36, and Ohanian, 34, began dating in 2015. The cute pair tied the knot in November 2017.