The Bus Accident That Changed Everything For Gloria Estefan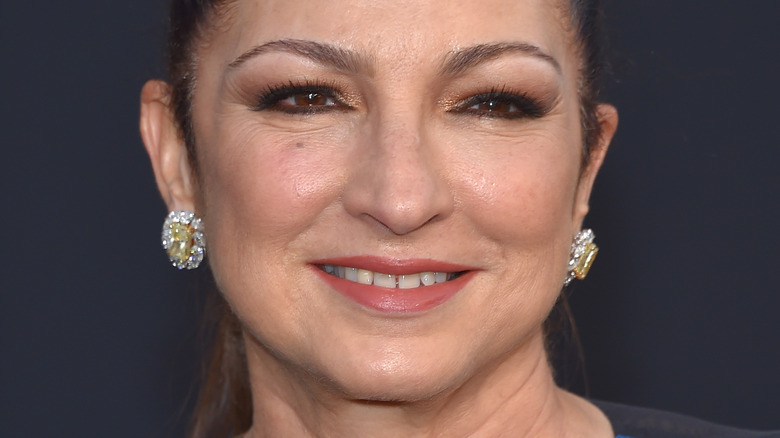 DFree/Shutterstock
Gloria Estefan, who's affectionally been called the Latin Queen of Pop, has enjoyed a long and fruitful career. According to Biography, the Cuban-American singer got her start in 1975 as the lead singer of the group Miami Sound Machine, which she stayed with for over a decade. Eventually, Estefan went solo, releasing her first album, "Cuts Both Ways," in 1989, per Albumism. Throughout her nearly five decades in entertainment, the songstress has racked up a slew of impressive accomplishments, including winning three Grammys and selling over 100 million albums. Estefan's numerous hits include "Don't Wanna Lose You," "Cuts Both Ways," and "Music of My Heart," a duet with NSYNC. Recently, Estefan was even nominated to be inducted into the Songwriters Hall of Fame.
Unfortunately, Estefan has also suffered some tragic lows in her life. One particularly notable incident occurred in 1990, when a tractor hit her tour bus, per Song Facts. According to People, the crash occurred close near Tobyhanna, Pennsylvania, and resulted in serious injuries for Estefan, though her other passengers fared far better. 
Unfortunately, the accident negatively impacted Estefan for a long time.
Gloria Estefan broke her back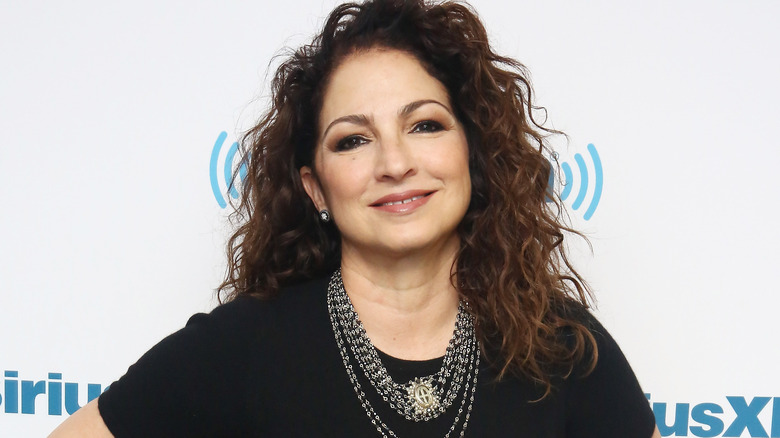 Astrid Stawiarz/Getty Images
Gloria Estefan has shared hoards of information about her crash over the years. However, during a recent episode of "Red Table Talk: The Estefan's" Estefan took the chance to give her supporters a deeper understanding of what she went through. "We got rear-ended by a fully-loaded 18-wheeler, and there was what felt like an explosion," Estefan shared during the segment. "It was huge. And I opened my eyes and I'm on the floor of the bus. And I am looking around and it is mayhem." Estefan then noticed her husband, Emilo, who was frantically trying to check on her. She then asserted that she'd broken her back. "I had the taste of electricity in my mouth," she says. "That's the only way I can describe it. The pain was excruciating."
Two days after the crash, Estefan underwent a surgery to repair her spinal cord, per AP News. And while the surgery was successful, Estefan endured a long, frustrating recovery that impacted her ability to be intimate with her husband (via Entertainment Tonight). The accident also impacted how Estefan viewed her career and fame. "There was definitely a before and after from that accident. Even though I wouldn't want to go through it again, I learned a lot about just living day-to-day," Estefan added during the segment. "I remember thinking, 'Maybe this is the reason that I've gone through this."
Gloria Estefan has given back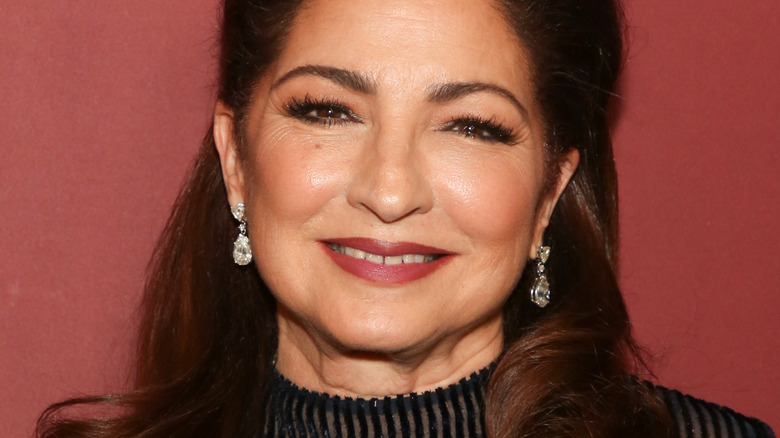 Paul Archuleta/Getty Images
Gloria Estefan's brush with death has not been in vain. Although it's been more than 30 years since the "Conga" singer's accident, she has remained dedicated to helping others who've experienced similar hardships, but weren't as fortunate as her. In 1997, Estefan donated $250,000 to The Miami Project in an effort to assist with curing paralysis, according to Deseret. The publication also notes that Estefan promised the organization proceeds from her songs "Always Tomorrow" and "Path of the Right Love." 
This wasn't Estefan's last charitable act, however. According to Today, Estefan donated $1 million to The Miami Project in 2006. "Having experienced paralysis firsthand... I feel especially fortunate to have had a positive outcome despite a very negative prognosis," Estefan said in a statement. "I vowed that I would do whatever was in my power to assist those already on their way to finding a cure. I urge anyone that is in a position to help, to join us in taking on this challenge knowing that we are closer than ever to a cure and to helping those that live in wheelchairs get on their feet" (via Spinal Cord Injury Zone).