The Huge Scandal Jared Kushner Was Involved In Long Before The White House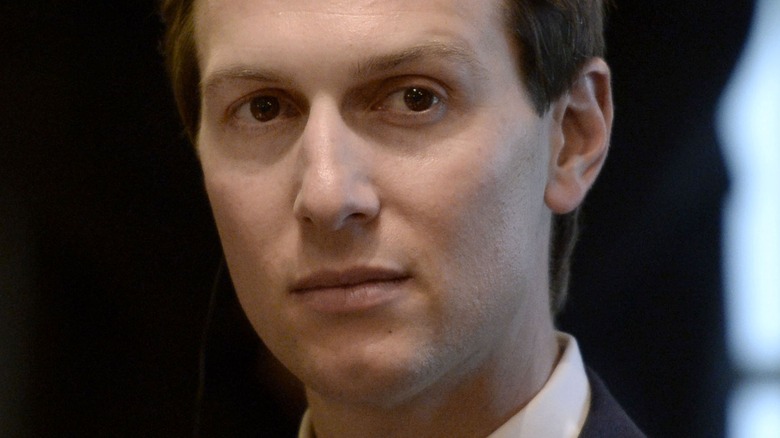 Olivier Douliery-Pool/Getty Images
One of the most prominent figures in former President Donald Trump's administration was his son-in-law, Jared Kushner. The Harvard graduate and husband to Ivanka Trump served as Donald's senior advisor with hefty responsibilities including attempting to negotiate peace between Israel and Palestine and handling the U.S.'s medical supply in response to the coronavirus. He was also the head of Donald's failed re-election campaign in 2020, per TIME.
Before his entry into politics, the financier was synonymous with his family's real estate empire. Jared's father, Charles Kushner, founded the now multi-billion dollar real estate developing company Kushner Companies back in 1985. But after Charles was arrested in 2005 for tax evasion and other crimes, Jared stepped up to take his father's spot at the helm of the family business.
While Jared was in charge of Kushner Companies, one of his biggest property purchases would later become the subject of a massive international political scandal and investigation.
Jared's 666 Fifth Avenue property purchase turned sour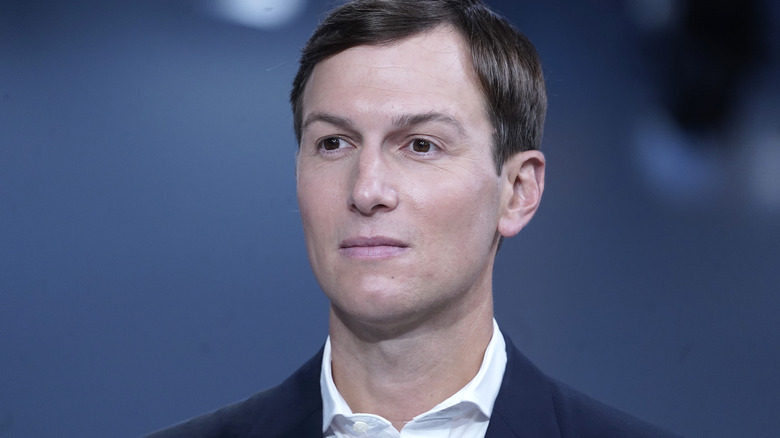 John Lamparski/Getty Images
During his tenure as head of Kushner Companies in 2007, Jared Kushner greenlit the purchase of 666 Fifth Avenue in Manhattan, New York. His father, Charles, would later claim that he "pushed" Jared to acquire the tower for a historic $1.8 billion, per CNN. As if the building's street number wasn't enough of a bad omen, the 2008 recession hit and plummeted its value, and the property began hemorrhaging revenue. Kushner Companies needed to find a way to pay back the building's $1.4 billion loan by February 2019, per CNN Money.
In 2016, Jared was transitioning into his role in Donald Trump's administration but still was in control at Kushner Companies, which many saw as a conflict of interest, per CBS News. This is where the scandal comes in. According to the timeline curated by the organization Just Security, Jared and Charles approached Qatari investors in order to hopefully use Qatar's sovereign wealth fund to pay off 666's loan during 2015 and 2016. The negotiations failed after Qatar became concerned over potential calls of Jared's conflicting interests.
After he officially became part of the White House in 2017, Jared resigned as CEO of the family business, but still kept much of his financial interests in the company. In 2018, Kushner Companies comes to a "bailout" deal with the Qataris and a company named Brookfield Asset Management, in which the Qatar Investment Authority is an investor. Thus, many became suspicious of Jared's involvement in the dealings.
Investigations were launched into Jared's conflicts of interest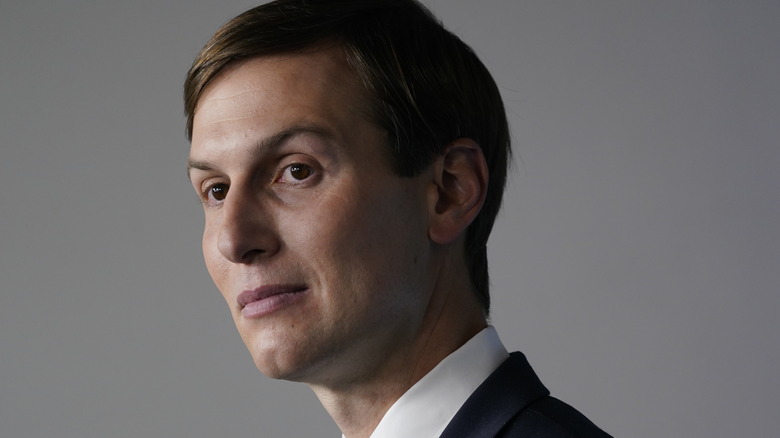 Chris Kleponis/Polaris/Bloomberg/Getty Images
While Jared Kushner was working in the White House as a senior advisor, many called for explanations over his exact involvement in Kushner Companies' foreign business dealings. After the Qatari investors initially rejected the Kushners' proposal in 2016, Jared supported a blockade against Qatar in 2017 by Saudi Arabia and the United Arab Emirates — which Qatari officials allegedly saw as "retaliation" for the failed negotiations. At the time, Democratic Congress members wrote to Jared to see if he had ever negotiated a deal for 666 while working as a senior advisor.
According to the Financial Times, an official investigation into Jared's speculated abuse of governmental power in order to get investments from Qatar's government to save 666 from foreclosure was initiated in 2020 by Democratic Congress members. As of this writing, the investigation has not yet come to any conclusions. In June 2022, a separate investigation was launched into a $2 billion payment that a Saudi Arabian wealth fund gave to Jared's new company, Affinity Partners.
Scandals aside, both Jared and Ivanka Trump reportedly decided to reject Donald Trump's offers to join his 2024 campaign. The couple also attended the 2022 World Cup in Qatar with their three kids.