Inside Will Ferrell And Ryan Reynolds Real-Life Friendship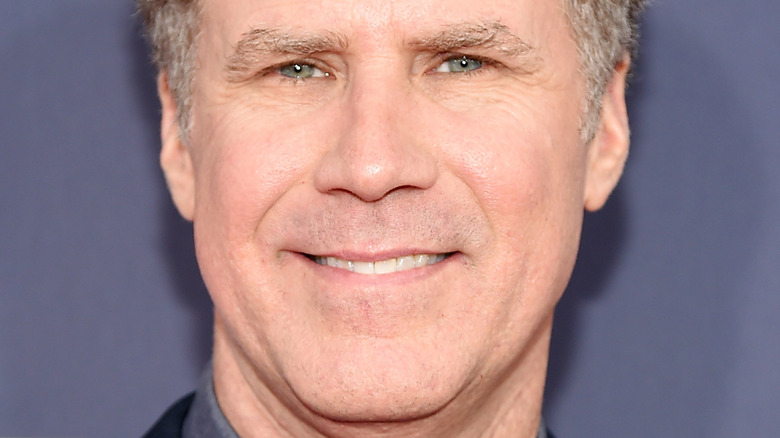 Michael Loccisano/Getty Images
There's nothing better than laughter in a friendship, and with Will Ferrell and Ryan Reynolds, there is sure to be a lot of it. Ferrell is famous for some of the most iconic comedic films created such as "Elf" and "Step Brothers" (via IMDb). Reynolds is no different and has several hilarious movies under his belt like "Deadpool" and "Free Guy" (via IMDb).
The two actors finally crossed paths for their 2022 Christmas film, "Spirited," as per Parade. The film is a comedic musical starring the two and fellow actor Octavia Spencer. Like many stars, the group bonded on set during the making of the film. Even though Reynolds and Ferrell are hilariously talented actors, it went beyond laughs for them. Reynolds talked about his friendship with Ferrel to Parade. He shared, "It wasn't just us doing, you know, dueling comedy bits all day. We would do some of that," he continued, "But mostly, it was just a couple guys talking about what it's like having a bunch of kids and raising them." Ferrell was fond of Reynolds and impressed by his comedic skills. He shared, "Ryan is as quick comedically as anyone I've ever worked with. I was just hoping to keep up with him half the time."
Even though the actors finally worked on a project with one another, their friendship dates back several years. From hangouts to poking fun at each other (as true friends would), Reynolds and Ferrell continue to have each other's back.
Ryan Reynolds distracted Will Ferrell's SNL monologue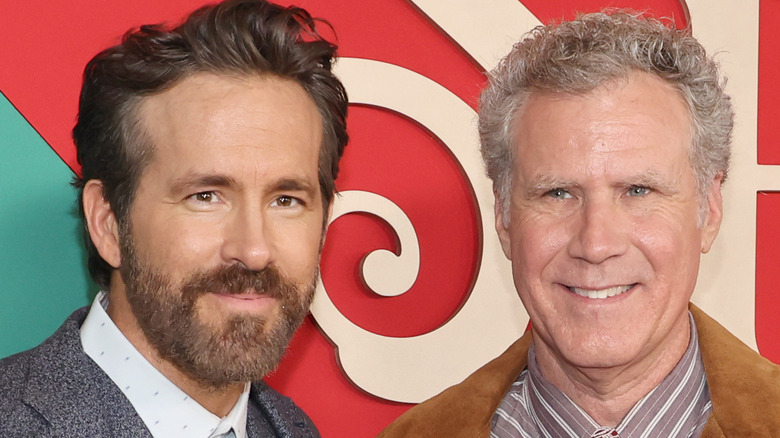 Cindy Ord/Getty Images
Will Ferrell famously got his comedic start on "Saturday Night Live" (via Fox News). He starred in plenty of skits and has had to deal with unexpected surprises, but could never have expected a visit from a famous friend, Ryan Reynolds (via People).
In 2019, Ferrell hosted the show instead of being a cast member. The comedian was in the middle of his SNL monologue when he spotted Reynolds in the crowd. Ferrell joked, "Excuse me, but you look a lot like Ryan Reynolds." Reynolds joked back and said, "Yeah, I get that a lot." Reynolds praised the comedian and shared he is "a big fan" of Ferrell. Ferrell got overwhelmed and started to have "trouble" going back to his original monologue.
People reports, Ferrell's nervous behavior got even worse when Reynolds said, "We're big fans." Ferrel questioned his friend who "we" was and the "Deadpool" actor confirmed he was talking about his wife, Blake Lively. Lively, an incredible actor herself, got Ferrell's heart racing during the monologue. Especially after Reynolds shared that Lively likes Ferrell "probably more than" him. Ferrell giggled over the thought and tried to get back on track, but like many people, he couldn't take his eyes off Reynolds. Even after Reynolds pleaded for Ferrell to "just do the monologue", the comedian knew he wouldn't be able to follow the script. Although the surprise was rehearsed, it gave fans a look into Reynolds and Ferrell's close relationship.
Ryan Reynolds and Will Ferrell swapped places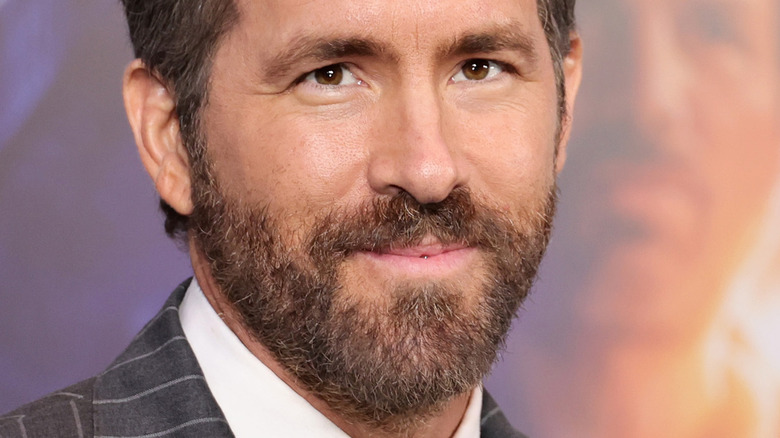 Jamie Mccarthy/Getty Images
A true best friend will do anything to get you out of a bind. This is exactly what Ryan Reynolds and Will Ferrell did when they had to appear on two different late-night shows, according to Entertainment Weekly. "The Tonight Show with Jimmy Fallon" is based in New York whereas "Jimmy Kimmel Live" is in Los Angeles. Entertainment Weekly reports that Ferrell lived in Los Angeles and Reynolds lived in New York but were set to appear on the opposite talk show. So, to make things easier the two decided to switch.
When they separately appeared on each talk show they said the other "couldn't make it," per UpWorthy. When Reynolds was asked about Ferrell's upcoming project, "The Shrink Next Door", he described it as something similar to Ant-Man. Although that wasn't exactly what the series was about, it did star Paul Rudd. On the other hand, Ferrell gave a blunt answer when he was asked about Reynold's film, "Red Notice." Ferrel shared he "hadn't seen a tick of it", but he does "think it's going to be good." The comedian joked, "Is it about something getting kicked out of their apartment, they have 30 days' notice and they're all classy real estate agents?"
As reported by Entertainment Weekly, the two continued to answer questions about one another as best as they could. Reynolds and Ferrell's comedic friendship is something that continues to bond them and apparently helps them out of sticky situations.