The Truth About How Blake Lively And Ryan Reynolds' Relationship Began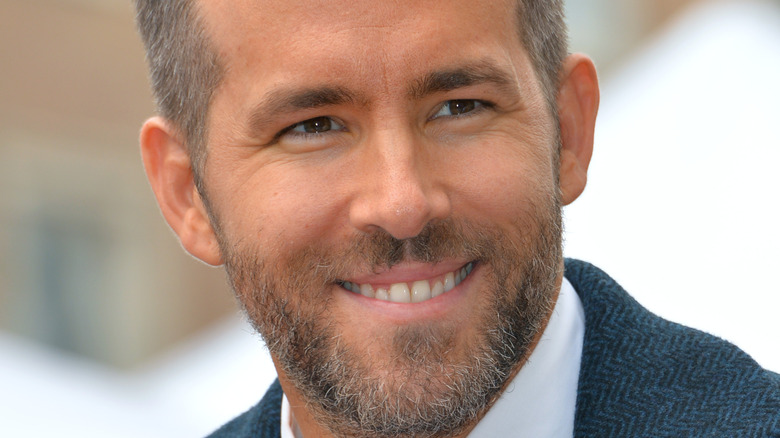 Shutterstock
It's been 11 years since Blake Lively and Ryan Reynolds met on the set of the superhero movie "Green Lantern" in 2010. Two years later, the couple got married in September 2012 in South Carolina at the Boone Plantation where "The Notebook" was filmed. The "Deadpool" star later told Fast Company in 2020 that they regret marrying on a plantation, which was rife with slavery. "What we saw at the time was a wedding venue on Pinterest," the actor said. "What we saw after was a place built upon devastating tragedy."
The couple now shares three daughters together: James, 6, Inez, 4, and Betty, 21 months, whose names have now become famous in their own right as their monikers became the subject of the Taylor Swift song "Betty" from her 2020 album "Folklore." The couple, who've now been married for almost nine years, is also known for making fun of each other on social media.
So how did the couple go from friends to more? Read on to find out.
Ryan Reynolds said the beginning of his relationship with Blake Lively was 'like out of a fairytale'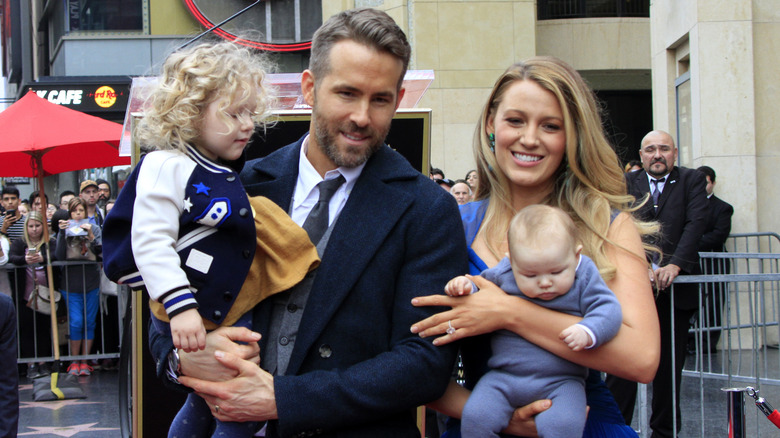 Shutterstock
Blake Lively and Ryan Reynolds started off as friends, Reynolds revealed on the July 19 episode of the "SmartLess" podcast to co-hosts Jason Bateman, Sean Hayes and Will Arnett, via People. "We were friends and buddies and about a year and a half later we went on a double date but we were dating separate people," the dad of three said. 
The "Just Friends" star explained that the pair "always kind of kept in touch but casually" after filming ended. "Next thing you know, she was going to Boston, I was going to Boston and I said, 'Well, I'll ride with you.' We got on the train and we rode together," he revealed, before divulging his plea to Lively: "I was just begging her to sleep with me." 
Reynolds then described their transition from friends to more as something "like out of a fairytale." The pair celebrated his birthday in Boston in 2011, shortly after Lively had ended things with Leonardo DiCaprio, and the first official pictures of the couple were published. "The Proposal" star divulged that the couple moved fairly quickly after that. "A week later I was like, 'We should buy a house together,'" he said. "And we did." Blake Lively and Ryan Reynolds are living proof that going with your gut results in a happily ever after!