The Horseback Riding Accident That Nearly Cost Days Of Our Lives Judi Evans Her Legs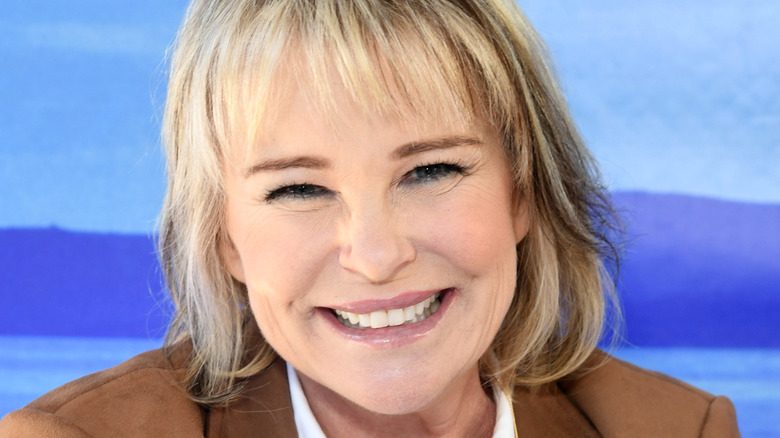 Jc Olivera/Getty Images
If you're a soap opera fan, chances are you've seen Judi Evans on your television screen over the years. The actress has been a staple in the soap world for decades, having appeared on multiple sudsers throughout her career. Evans first got her start when she was cast as the character Beth Raines on "Guiding Light" in 1983. The actress stayed with the soap until 1986, and the following year she was hired by "Days of Our Lives" to play the role of Adrienne Johnson Kiriakis (via Soaps). Evans stayed at the former NBC soap until 1991 when she opted to move on to "Another World."
Evans portrayed the role of Paulina Cory on the sudser until 1999. After leaving "Another World," Evans returned to "Days of Our Lives," briefly before behind hired as Maeve Stone on "As the World Turns." Eventually, the actress made her way back to "Days of Our Lives," playing dual roles as both Adrienne and another character named Bonnie Lockhart, per Soap Central. After Adrienne's on-screen death, Evans moved solely into the role of Bonnie.
Because Evans has been such a huge part of the soap opera world, fans have come to know and love her, and in 2020 her fans rallied around her when she was dealt a devastating blow to her health.
Judi Evans nearly had both legs amputated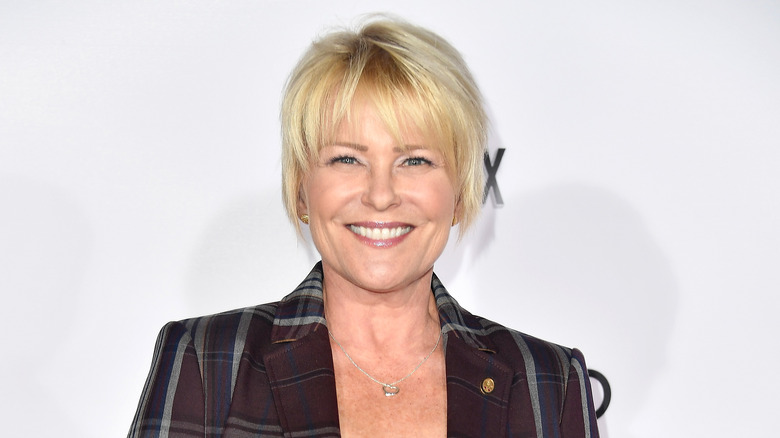 Frazer Harrison/Getty Images
After the heartbreaking death of her son Austin in 2019, Judi Evans found a bit of peace in horseback riding. The "Days of Our Lives" star used the hobby as a way to help her through the grieving process, but in 2020 it brought her to another tragic and terrifying event in her life. While out for a ride in May 2020, Evans' horse got spooked causing her to fall off and break multiple bones. The actress was taken to the hospital where it was discovered she had a blood clot in her lung, making the fall serendipitous as it likely saved her life, per Soaps.
While at the hospital, Evans contracted COVID-19, which caused her more health issues, including blood clots in her legs. The actress' situation became so dire that she nearly had to have both of her legs amputated (via Woman's World). Thankfully, after much care and surgery, Evans has made a full recovery and even went back to work on "Days of Our Lives."
However, she's revealed that her fans played a large part in keeping her spirits up during the very difficult time in her life. "I know I wasn't alone at any time. That really means a lot. That really does pull you out of the deep dark pit and onto the road to recovery, for sure," the actress told Soap Digest.
Other soap opera stars who've dealt with tragedy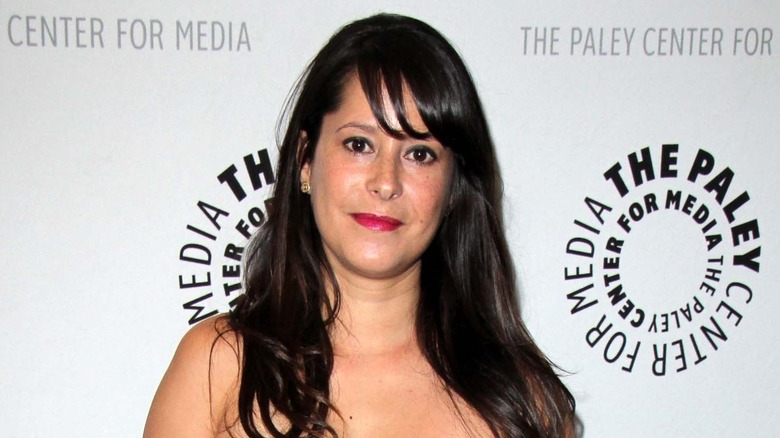 s_bukley/Shutterstock
Sadly, Judi Evans isn't the only soap opera star who's had to deal with real-life tragedy over the years. Many fan-favorite daytime stars have had to deal with heartbreaking situations over the years. Stars like "General Hospital" actress Kimberly McCullough have dealt with a lot of pain in their personal lives. McCullough sadly suffered a miscarriage at 22 weeks back in 2015, revealing in a blog post how difficult that time in her life was, per Today.
Another soap star who has suffered tragedy in their life is Patricia Healy. The "General Hospital" actress shockingly lost everything in a fire in 2015. Healy was forced to jump out of a second-story window due to the fire, and while she and her husband escaped with their lives, they lost their dog and all of their possessions in the blaze (via Fame 10).
In 2016, "Days of Our Lives" actress Kassie DePaiva disappeared from the sudser and it was revealed that she had been diagnosed with leukemia. She spent weeks in the hospital and thankfully found herself in remission. She returned to work the following year. "I have amazing prayer warriors, family, and friends that have been extremely supportive and life-affirming throughout this," she said of the situation, per Yahoo. These actresses are true inspirations to their fans, and their fight to survive is something to be admired both on and off the screen.