The Terrifying Story Of How Jessica Alba Got Kidnapped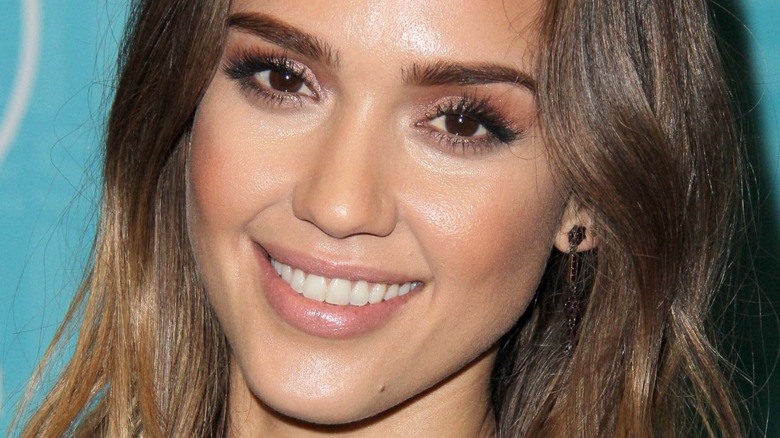 Kathy Hutchins/Shutterstock
A few things you may already know about Jessica Alba? She's probably best known for her big screen projects, including "Honey," "Fantastic Four," and "Sin City," while she's since gone on to show the world how a major movie star can seamlessly transition into a hugely successful businesswoman. Alba founded The Honest Company in 2011, and the brand (which prides itself on providing natural products) has gone on to become insanely popular, padding out Alba's bank balance quite a lot in the process. According to Celebrity Net Worth, the star is worth a whopping $100 million, while Forbes estimated in 2021 that the company could be worth up to $1.7 billion. Yes, you read that number right. Billion.
The star seems to have it all outside of work, too. Alba has been happily married to Cash Warren since 2008 and the stunning couple have welcomed three gorgeous children since then, daughters Honor and Haven and son Hayes.
But before she found such happiness, Alba underwent a seriously traumatic experience when she was kidnapped while filming the TV series "Flipper," which ran from 1995 until 2000.
Jessica Alba was reportedly abducted when she was 15
In what was sure to have been a terrifying ordeal, Jessica Alba was reportedly kidnapped when she was just 15 years old and then went missing for around 14 hours while working on "Flipper," which was shot in Queensland, Australia. It all purportedly started when Alba started getting some odd phone calls, though the calls weren't taken seriously, according to The Sun. It sounds like there may have been something more sinister behind them though, as she was abducted shortly after. Alba reportedly couldn't provide any specific details about what exactly happened to her and who was responsible, but she was eventually found in the trunk of a vehicle. Even more horrifying? She had been blindfolded and gagged. It's alleged that because Alba couldn't be specific about the details of the ordeal, the kidnapping case was later dropped.
Understandably, Alba doesn't appear to have spoken about her ordeal in any kind of detail in any interviews since. However, InTouch claimed in 2020 that the star may have been fixing to speak about the incident, as the outlet reported she was supposedly writing her as yet unreleased memoir and may have finally been ready to open up about what happened to her (via Wire Wag).
Jessica Alba left Flipper in 1997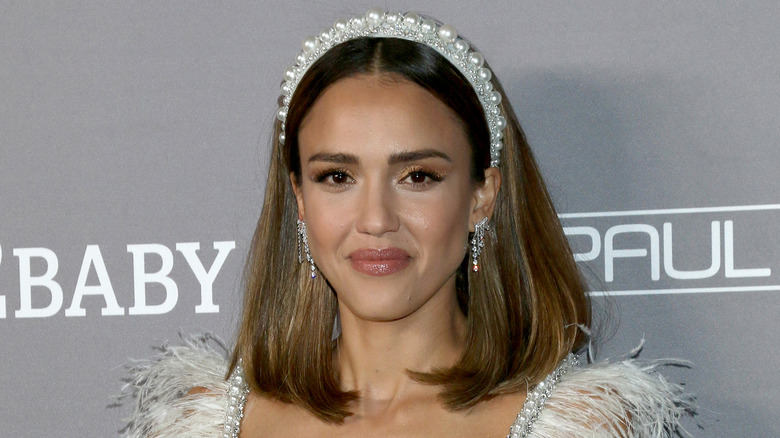 Kathy Hutchins/Shutterstock
Jessica Alba stepped back from "Flipper" in 1997 and, thankfully, didn't let her terrifying ordeal stop her from acting. The following year, per IMDb, she appeared in an episode of "Brooklyn South," before popping up as Leanne in two episodes of the iconic "Beverly Hills, 90210." She then enjoyed a few more big roles, before getting one of her most notable TV roles, playing Max Guevera in "Dark Angel." Alba appeared on the show from 2000 until 2002.
Thankfully, the incident also didn't mar Alba's view of Australia, where it's thought the kidnapping happened. We know she still has a big appreciation for the country, and has even credited her time living there while filming "Flipper" for helping her to develop products for The Honest Company. "I did a TV show in Australia for two years, and that's where I learned about homoeopathy and homoeopathic medicine," she told Vogue Australia in 2016. "There are so many natural products and natural things like tea tree oil and all this tea tree-based stuff that came out of Australia, so I would bring that home with me. I learned a lot."