What Happened To Lisa 'Left Eye' Lopes' Fiance Andre Rison?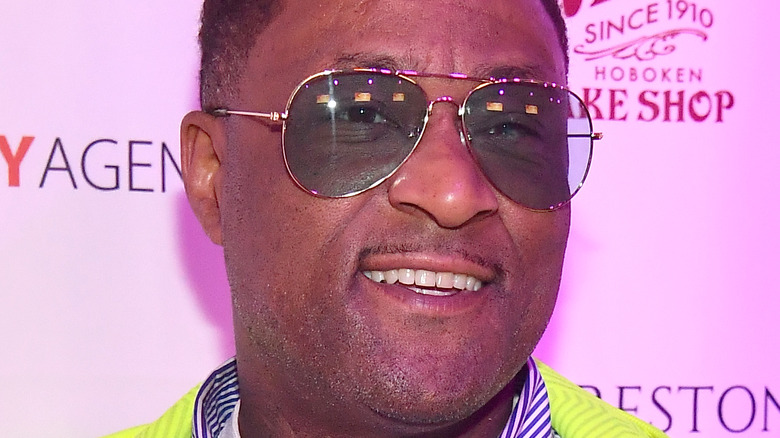 Paras Griffin/Getty Images
Some fans know Andre Rison as a former football player for NFL teams such as the Atlanta Falcons and the Cleveland Browns. Others remember him for his messy relationship with TLC star Lisa 'Left Eye' Lopes. Back in the early '90s, the star-studded couple garnered attention for their toxic romance, which included reports of domestic violence. Rison was once charged with assault, as he allegedly hit Lopes in a supermarket parking lot, per Investigation Discovery. But that wasn't their only celebrity scandal.
In 1994 — a year after the supermarket incident — their relationship literally went up in flames. According to Paper Magazine, Lopes was at her then-boyfriend's mansion while he stayed out partying. When Rison returned home with some new sneakers, Lopes was enraged that he didn't pick her up a pair. After they fought, Rison departed the house. Lopes angrily lit an object in the bathtub and the whole house caught on fire. She was charged with felony arson.
However, Rison forgave her and the pair eventually planned on tying the knot. Sadly, Lopes died in a car accident in 2002. We know details about Lopes' sudden end, but what ended up happening to Rison?
Andre Rison is still involved with football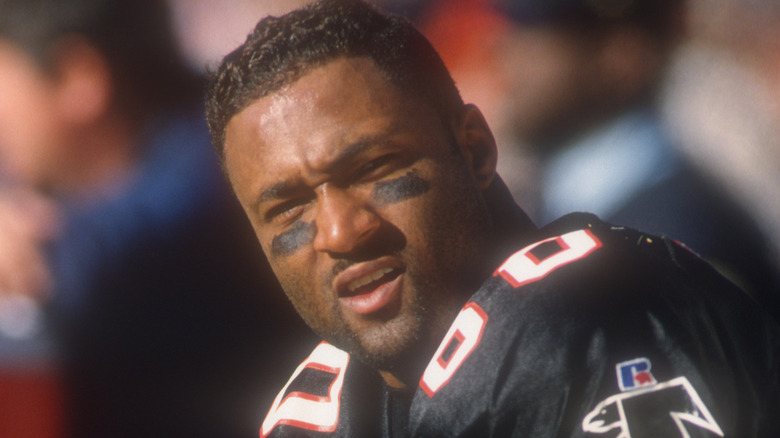 Mitchell Layton/Getty Images
Andre Rison is a coach, author, motivational speaker, and a 2022 Pro Football Hall of Fame nominee, per Sports Collectors Daily. In 2021, his memoir "Wide Open: The Andre Rison Story" was released, which is being turned into a film. 
When he's not speaking or coaching, Rison seems to enjoy reflecting on his days as a football star. In a Q&A with Sports Collectors Daily, Rison recalled his ambition and outlook on memorabilia. He explained, "We didn't put a focus on trophies. We wanted to be attached to the word champion. We wanted championships, we wanted that more so than the trophy."
Rison is clearly proud of his past with the NFL and continues to support teams he's played for. In an interview with Ultimate Cleveland Sports Show, he expressed his longtime love for one of his former teams, the Cleveland Browns. He gushed, "I'm a die-hard Browns fan."
Inside Andre Rison's personal life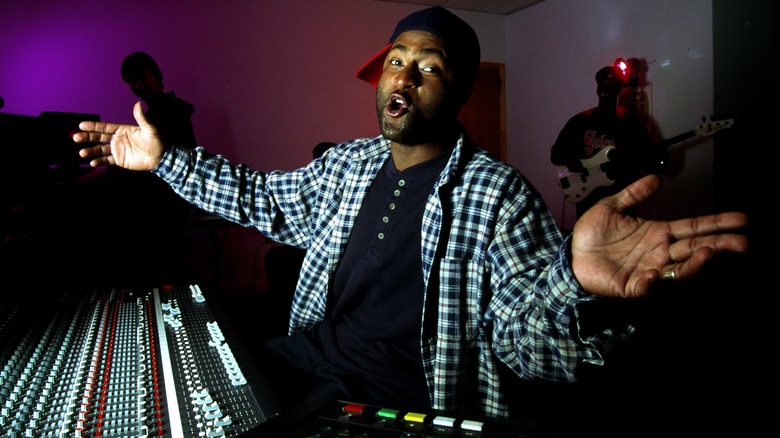 Ronald C. Modra/Getty Images
When it comes to his personal life, Andre Rison has had his share of troubles. According to Vlad TV, he filed for bankruptcy due to overdue child support in 2007. With nine kids total, Rison has had a lot on his plate. He revealed, "Have it been rough moments here and there? Yeah, yeah, 'cause I was a young motherf***** trying to be a Daddy being this wannabe ... you still learnin' and galvanizin' what it really takes to be a father."
Despite his struggles, Rison has learned along the way and found happiness being a husband and father. He is very active on Instagram, where he posts football throwbacks and family photos. As reported by Rich Athletes, he has a wife named Lisa Lopez Rison, who he shares four daughters with. In a 2021 Instagram post, he disclosed that Lisa is a breast cancer survivor. Regarding her cancer and recovery, Rison was clearly incredibly supportive. He wrote, "Out of all the accolades I've received in life, my wife @mrsandrerison is the THE REAL MVP!" It sounds like Rison moved past his scandalous history and found true love at last.