How Jay Leno Got Involved In The Michael Jackson Trial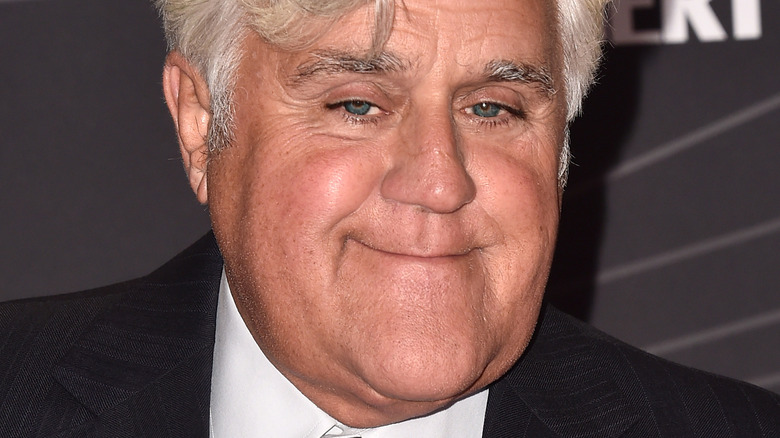 Alberto E. Rodriguez/Getty Images
Legendary late night talk show host and comedian Jay Leno has made a career of roasting celebrities for their foibles, follies, and vices. His nightly monologue during his long-running hosting gig  on "The Tonight Show" became pop culture touchstones, like his infamous "Dancing Ito's" during the OJ Simpson trial of 1995, per The AV Club. However, because the bit was poking fun at presiding Judge Lance Ito, who's an Asian American, the jokes haven't exactly aged well. Leno's poor taste is something he's had to atone for recently. In 2021, Leno issued an apology for consistently targeting Asian Americans during his nightly monologue, saying in part, "I am issuing this apology. I do not consider this particular case to be another example of cancel culture but a legitimate wrong that was done on my part" (via Variety).
Another frequent target during his monologues was the so-called King of Pop, Michael Jackson. The "Bad" singer had always made headlines with his odd behavior, like owning pet chimp Bubbles, or reportedly sleeping in a hyperbaric chamber, per The Sun. There was even the report that he tried to buy the "Elephant Man" John Merrick's bones, per AP. And when he was embroiled in a sexual molestation trial involving children, Leno naturally couldn't help but crack jokes. So, how did it come to pass that Leno was called upon as a witness in the trial, and curiously, for the defense? 
Jay Leno was contacted by the child involved in the Michael Jackson molestation case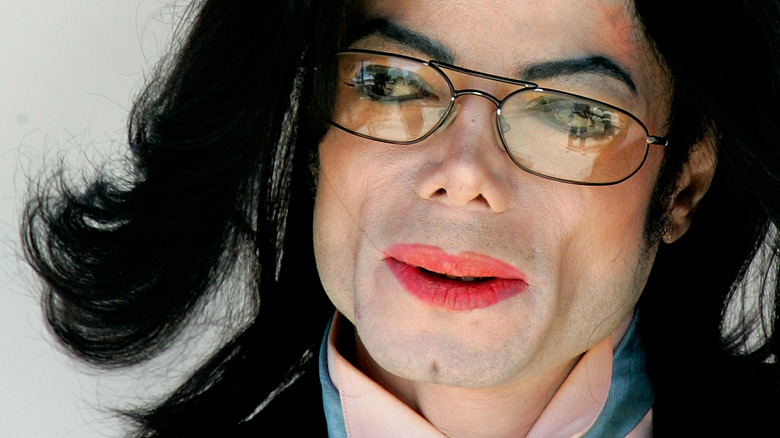 Carlo Allegri/Getty Images
In 2005, "The Tonight Show" host Jay Leno was called upon by Michael Jackson's legal team to testify for the defense in Jackson's sexual molestation trial, per People.  It may seem odd that the comedian had anything to do with Jackson, and Leno thought so as well, saying at the time on his show, "I was called by the defense. Apparently they've never seen this programme," per The Guardian. People reported at the time that Leno had actually been receiving calls from Jackson's child accuser as early as the year 2000, and while the child never asked for money directly, Leno was brought in to testify that he found the child to be "overly effusive" and suspect, especially when the child called Leno his "hero." 
"I wasn't asked for money nor did I send any," he testified, adding, "It sounded suspicious when a young person got overly effusive. It just didn't click with me."
CNN also reported that Leno could hear the child's mother coaching her son on what to say to his supposed "hero" during the phone calls. The "Black or White" hitmaker was eventually acquitted of all charges, per NPR.
Jay Leno was put under a joke gag order by the court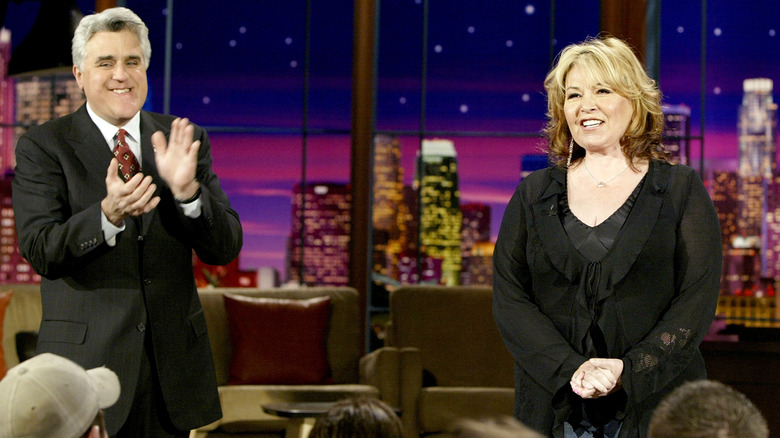 Nbc/Getty Images
Another weird byproduct of Jay Leno's involvement during the Michael Jackson molestation trial of 2005 is that the presiding judge put Leno under a gag order. For a period of time, Leno was forbidden by law from performing jokes about the "Thriller" singer on his show, "The Tonight Show," per Time. So how did Leno get around this inconvenience? According to the outlet, he brought out guest comedians like Roseanne Barr to tell his jokes for him, thereby effectively circumventing the gag order. 
According to Pop Dirt, one of the jokes Leno wrote that Barr performed included this zinger: "The other day at the Michael Jackson trial they showed a video of Michael Jackson's house. And both of Michael's ex-wives showed up because they said that they always wanted to see what the bedroom looked like." Dang, that's gotta hurt. 
"Whose Line Is It Anyway?" host and comedian Drew Carey was also brought in as a ringer on the show, and deadpanned another scathing joke at Jackson's expense: "What does Michael Jackson call a school bus? Meals on Wheels" (via The Globe and Mail).