What We Know About Dylan O'Brien And Sarah Ramos' Friendship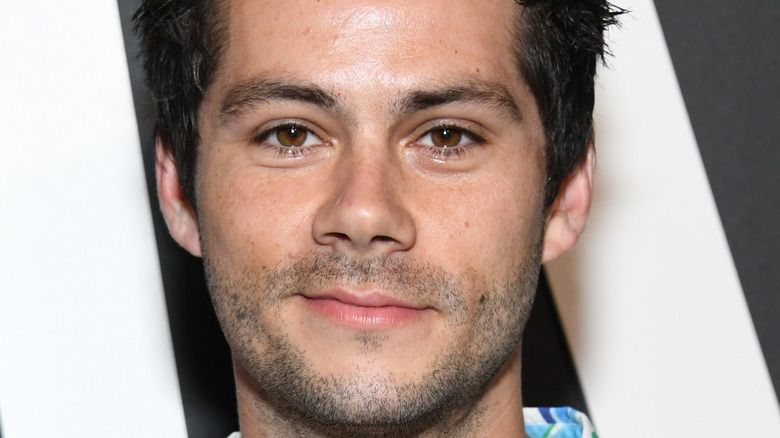 Jon Kopaloff/Getty Images
Following the premiere of MTV's series, "Teen Wolf" in 2011, it didn't take long for fans to pick out some of their favorite characters — including Dylan O'Brien's Stiles Stilinksi. Outspoken, witty, and a sarcastic powerhouse, O'Brien's character brought the perfect dose of comedy to the supernatural thriller, which is something the actor was happy to deliver. "I don't necessarily see him as just the annoying kid who comes in with the one-liners, even though, let's face it, that's just what I'm there to do," he said in an interview with Collider. "But, I also think Stiles is a really important part of the show, and he really helps ground the show with that comedy element."
Not only did O'Brien enjoy playing Stilinski on the show, but he also developed a friendship with his on-screen best friend Tyler Posey. "I love to skateboard, I love punk rock — and I didn't really fit in with other actors, so this was the first time I saw another actor who seemed like a normal kid like me," Posey told BuzzFeed Celeb of his first time meeting O'Brien. "And then I found out that he was — he grew up in a surf town and skated with his friends and played in a band, and we fell in love that day."
Outside of his friendship with Posey and some of his other "Teen Wolf" co-stars, O'Brien enjoys a friendship with "Parenthood" star Sarah Ramos, and we've all been lucky enough to witness their hilarious bond more recently.
Dylan O'Brien and Sarah Ramos went viral during the pandemic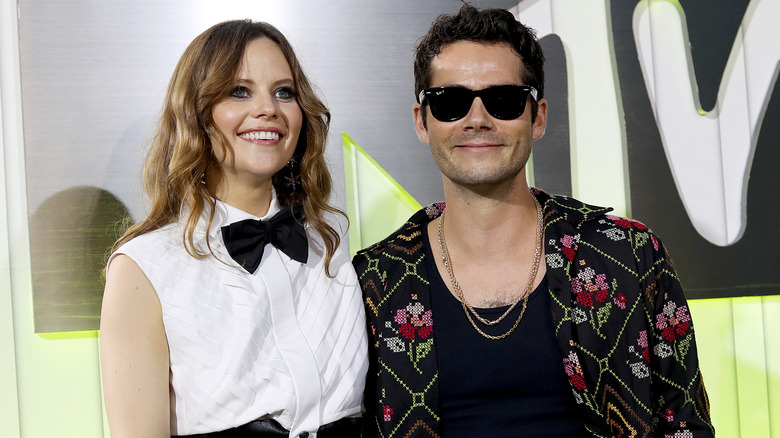 Catherine Powell/Getty Images
Amid the COVID-19 pandemic in 2020, Sarah Ramos launched a social media series that saw her collaborating with other actors to recreate scenes from iconic movies. One of the many actors Ramos teamed up with was Dylan O'Brien, with whom she re-enacted the famous "Social Network" scene where Eduardo Saverin tells Mark Zuckerberg to get a lawyer. While Ramos acted as Zuckerberg and Sean Parker, another character in the film, O'Brien took on the role of Saverin, originally played by Andrew Garfield. "If you haven't seen my friend @sarahramos's Instagram series it's brilliant she's amazing and she let me be in one ... enjoy," O'Brien wrote on Twitter at the time.
With over two million views and thousands of reactions from fans and colleagues alike, it's clear that O'Brien and Ramos nailed their re-enactment. "Oscar worthy performances," one Twitter user commented. This excellent delivery apparently came with a lot of hard work, as O'Brien would later reveal. "I think I sent her 13 takes in a row at one point, and she texted me back saying, "I'm busy editing something," he told The Hollywood Reporter. He added, "But it was cool to see the response to it, honestly. I made a joke to her; it's not even a joke really, but I was like, 'I think you just got me more clout in this industry than I've gotten in a decade on my own.'"
Fans love Dylan O'Brien and Sarah Ramos' friendship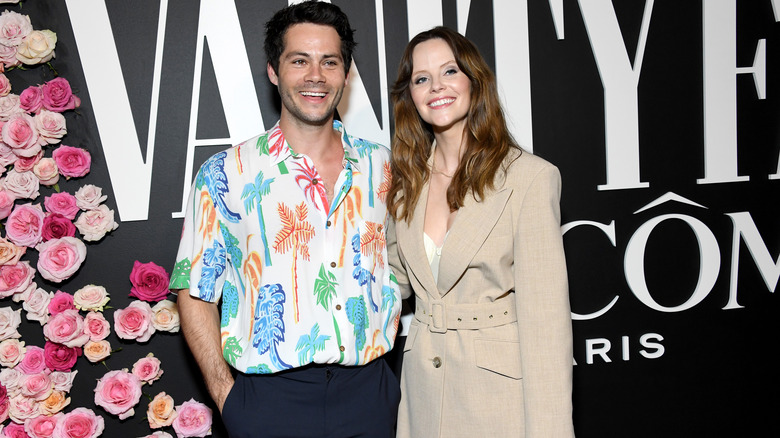 Jon Kopaloff/Getty Images
In his 2020 interview with The Hollywood Reporter, Dylan O'Brien described Sarah Ramos as "a really good friend of mine" and "one of my best friends," giving us insight into how close they really are. Even better, we've seen their friendship play out in real time, witnessing just how supportive these two are of each other's craft. In July 2021, Ramos tweeted that she wrote a personal essay for Bustle chronicling her struggle with "being sexy" as an actress. Responding to the tweet, O'Brien sweetly wrote: This is amazing Sarah."
Following the exchange, there was an outpouring of love from fans who seemingly found an inspiring case of friendship in these two. "Such a supportive friend. Everyone needs a friend like u in their lives," one fan commented. A second person tweeted: "Aw you're [sic] friendship is literally amazing and I love how supportive you are, Dylan." On the other hand, some fans were clamoring for the two friends to work together in a movie, given the evident chemistry in their "Social Network" scene. "The more I see Dylan O'Brien and Sarah Ramos together the more I need them to work together," one fan wrote on Twitter. "Okay but when are Dylan O'Brien and Sarah Ramos going to do a movie together??" another asked.
Time will tell if a joint project is on the horizon for these two!