Why Dylan O'Brien Doesn't Plan On Reprising His Teen Wolf Role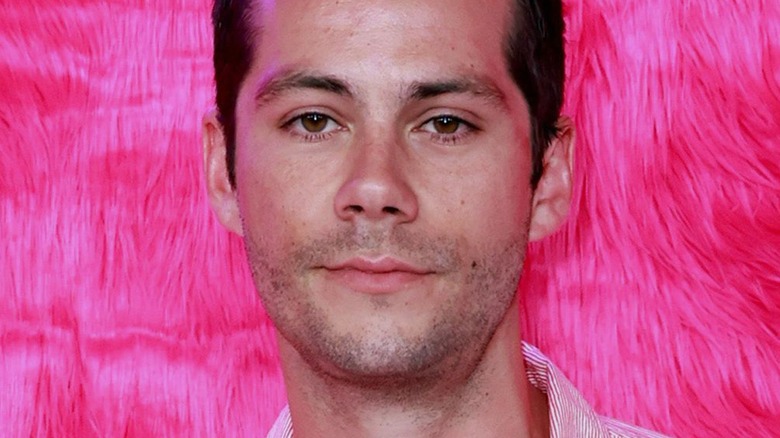 Frazer Harrison/Getty Images
It's been over a decade since Dylan O'Brien first appeared as Stiles Stilinksi in the supernatural thriller, "Teen Wolf," which followed a group of teens who faced supernatural dangers within the fictional California town of Beacon Hills. Since then, the actor has starred in other notable projects, including "The Maze Runner" franchise Taylor Swift's "All Too Well" video, but his fans are still holding out hope he'll one day reprise the role that thrust him into fame. 
The MTV Show, which ran for six seasons, quickly developed a cult-like following that's endured ever since its 2017 cancelation. When Paramount Plus announced that it would revive the franchise with a one-off movie, fans of O'Brien, who is arguably the show's breakout star, ran to social media to cheer on his return.
Unfortunately, O'Brien has made it pretty plain, on multiple occasions, that he doesn't plan on returning to appear in the movie, despite the fact that the majority of the original cast members -– including Tyler Posey and Colton Haynes — will reprise their roles. Recently, the "Teen Wolf" cast's 2022 Comic-Con panel, which sparked more rumors of O'Brien's involvement, prompted the star to shut the idea down once more. 
Speaking to Decider, O'Brien said, "No, I'm sorry to report. I don't know where those rumors come from!"
Why Dylan O'Brien won't return to Teen Wolf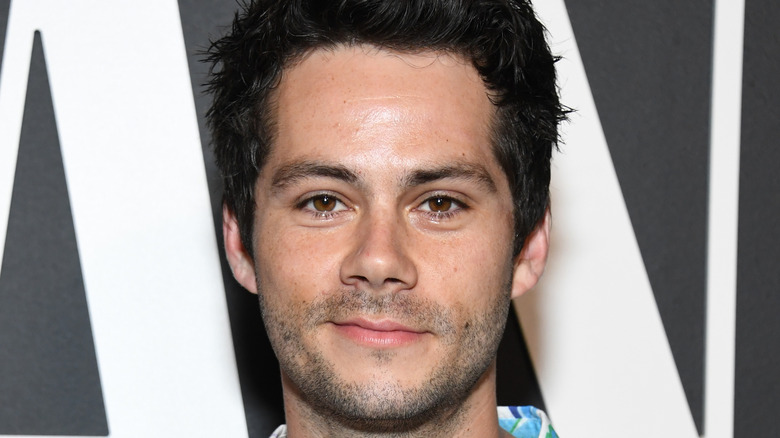 Jon Kopaloff/Getty Images
Much to the dismay of fans, Dylan O'Brien's refusal to return to the role that kicked off his career is a position that many actors have taken, for fear of being typecast. However, unlike some of the stars that came before him, O'Brien doesn't appear to have any negative feelings associated with his breakout role. In fact, his decision to not return wasn't easy. "It was a difficult decision, a lot went into it," he told Variety. "The show couldn't be more dear to me. It was the first thing I ever did I and so many people there are extremely dear to me."
As for why he didn't return, he added, "Ultimately, I just decided it was left in a really good place for me and I still want to leave it there. I wish them well and I'm going to watch it the first night it comes out. I hope it f***ing kicks a**, but I'm not going to be in it."
Fans of the long-running supernatural drama are, understandably, perplexed as to how the movie will address O'Brien's absence, as his character, Stiles Stilinksi, played an integral role in the success of the show. According to creator Jeff Davis's EW interview, Stiles, "while he isn't in the movie, is ever present in the movie. These characters all leave an influence so there's no way we could have done it without mentioning him or at least referencing."
Dylan O'Brien may return to the Teen Wolf Universe in the future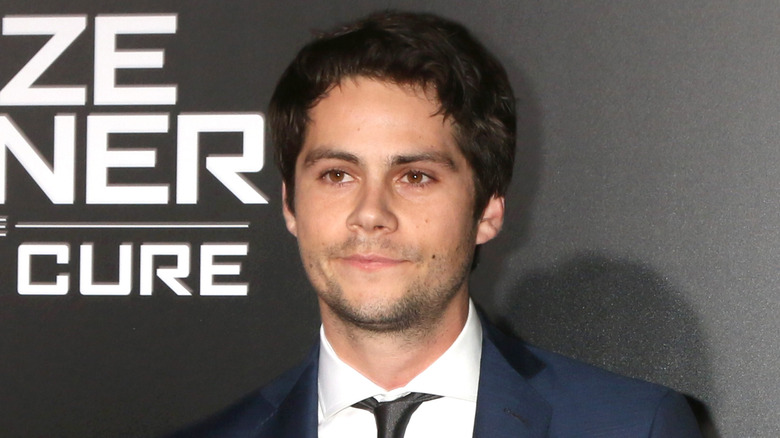 Kathy Hutchins/Shutterstock
Dylan O'Brien broke the hearts of "Teen Wolf" fans everywhere when he confirmed that he wouldn't be a part of the Paramount Plus one-off film. However, all is not completely lost. The 30-year-olf actor recently gave fans hope that he might return to the "Teen Wolf" universe in the future.
"As far as the future goes, I don't know what the plan is beyond this movie," O'Brien recently shared with Extra TV. "I know I'm not a part of this one and I'm not sure I'll be part of anything going forward but I don't rule anything out until I'm faced with the decision."
Of course, there aren't any official plans to extend the film iteration beyond the Paramount Plus film, which has yet to secure an official release date. So time will tell whether or not O'Brien's version of Stiles Stilinksi will ever grace our screens again. 
There is, however, a "Teen Wolf" spinoff, headed up by Sarah Michelle Gellar in the works, according to Entertainment Weekly.