Captain Lee Rosbach Had Two Picks For His Favorite Below Deck Crew Member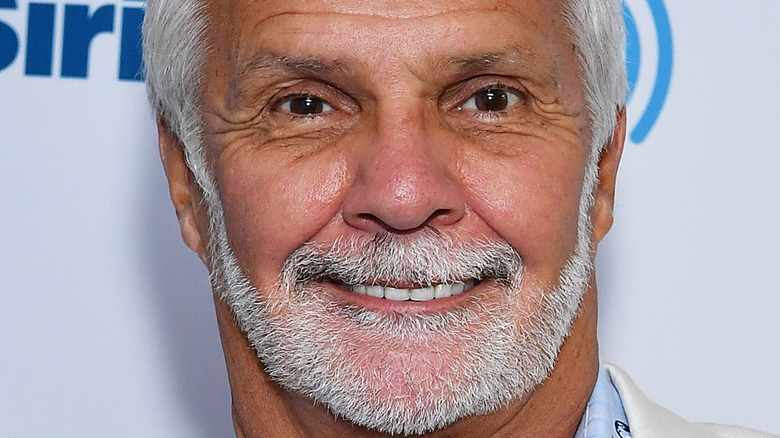 Slaven Vlasic/Getty Images
Captain Lee Rosbach has been at the helm of "Below Deck" since 2013, and over the years, he's had many crew members working under him. Some were only one season wonders, while others were recurring cast members. "Below Deck" fans quickly learned in Season 1 that Rosbach does not suffer fools, leading his team with a firm hand. 
During the show's first season, Rosbach felt that the team was slacking off and put them through a fire drill, which they miserably failed. While the "Below Deck" crew thought Rosbach was being hard on them, Eddie Lucas defended his boss. "Captain Lee is doing exactly what he needs to ... I believe Captain Lee is just trying to keep us on our toes and striving to become more efficient and better in our emergency action plans," he told Bravo.
Suffice it to say, some of the "Below Deck" Season 1 crew didn't come back after their first season, including Adrienne Gang and Samantha Orme. One crew member, C.J. LeBeau, even left halfway through the show after getting tired of all the rules. However, the ones that did repeatedly come back formed a lasting relationship with Rosbach. Now, he's revealed his top two favorite crew members.
Captain Lee Rosbach's favorites are unsurprising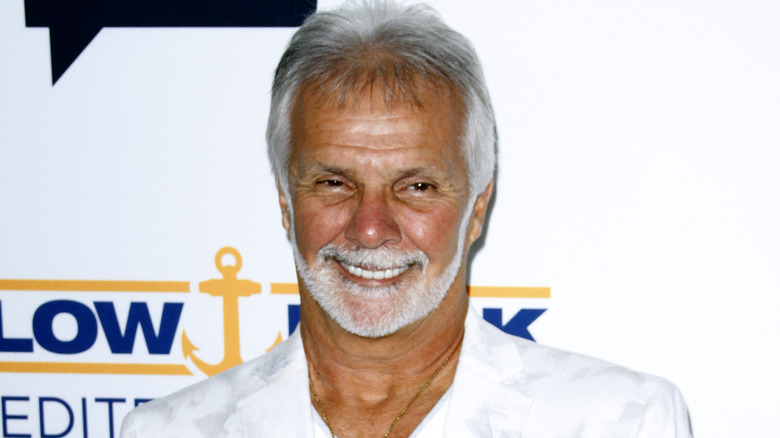 Donna Ward/Getty Images
It was a "Below Deck" captain get-together on the November 1 episode of "Watch What Happens Live with Andy Cohen." Along with Captain Lee Rosbach, Captains Sandy Yawn, Glenn Shephard, Jason Chambers, and Kerry Titheradge spilled the tea on their respective shows. When the captains were asked who their most and least favorite crew members were, Rosbach named Dane Jackson from Season 3 as his least favorite. Rosbach had trouble picking his favorite and when Cohen named longtime "Below Deck" cast members Eddie Lucas and Kate Chastain, he replied, "Yeah. They're in the top two."
Lucas first appeared on "Below Deck" Season 1 as a deckhand. He impressed Rosbach so much with his hard work that he got promoted to bosun for the second and third season. During Season 3, he cheated on his then-girlfriend with stew Rocky Dakota. Lucas tried to keep the affair a secret but when word got out, Rosbach was not happy with his protegé. "When I expressed my disappointment, he took that pretty hard, and it was a conversation that I didn't wanna have, but I had to because there were some things I thought he needed to hear," Rosbach told Bravo.
Following his faux-pas, Lucas took a five-year hiatus and returned for "Below Deck" Season 8. Lucas was set on redeeming himself and he impressed Rosbach so much that he was promoted to First Officer, per Bravo. Lucas' last appearance was in Season 9, and like Chastain, he walked away from the show permanently.
Captain Lee Rosbach has a special relationship with Kate Chastain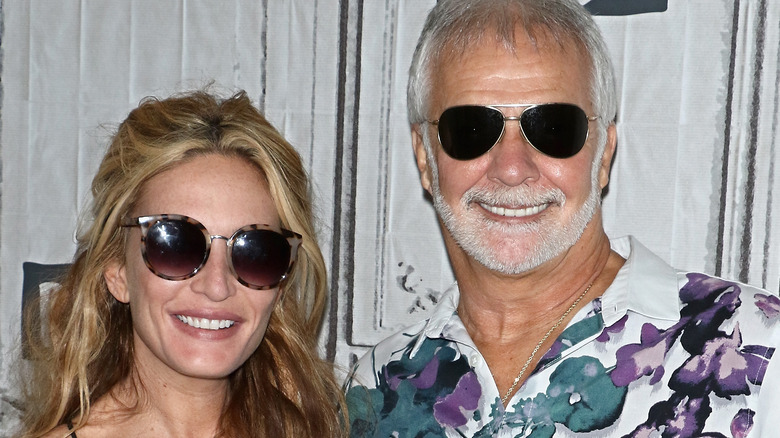 Jim Spellman/Getty Images
Kate Chastain joined the "Below Deck" crew for Season 2 as the chief stew and continued to star on the show until her departure after Season 7. Captain Lee Rosbach took an immediate liking to Chastain. "Kate continues to impress me with her calm demeanor and her read of her stews and their abilities as well as her own coping skills," he wrote for Bravo. However, later that season, the captain almost fired her for a naughty towel fold. After a guest told Chastain called her "b****y," she folded a towel shaped like a penis on his bed (via Bravo). When the guest complained, Chastain insisted it was a rocket ship. The Chief Stew later apologized and she and Rosbach were able to move on.
Over the years, she and Rosbach developed a close relationship, and they even hung out beyond the show. In May 2021, Rosbach shared a snap on Instagram of the two of them in Fort Lauderdale, Florida, where Chastain is based. "Guess who stopped by for some Kobe Beef Chili Cheese Dogs. So good to catch up, and of course they're messy to eat, why wouldn't they be. Wouldn't be good if they weren't," he wrote.
"Below Deck" was up for its first Emmy Awards in 2021 and although Chastain is no longer on the show, Rosbach attributed her for getting it on the map, per Entertainment Tonight. "You are definitely part of the reason that we're where we're at now," he stated.