Pamela Anderson Slams Ex Tommy Lee After His Altercation With Son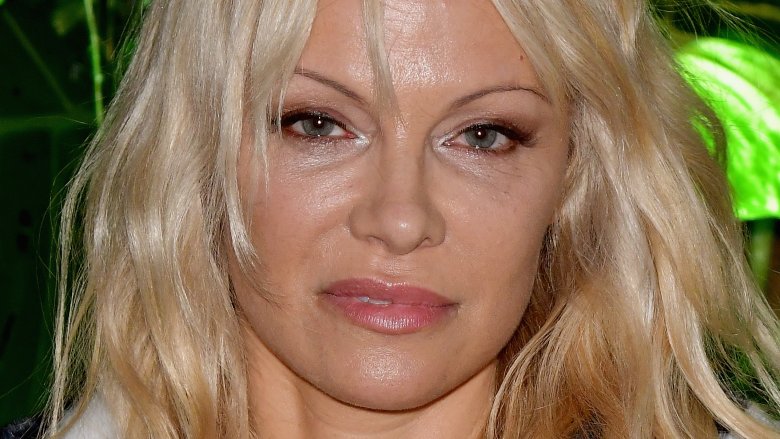 Getty Images
The Baywatch alum is speaking out.
On Thursday, March 8, 2018, Pamela Anderson released a statement to TMZ, slamming ex-husband Tommy Lee following his altercation with their 21-year-old son, Brandon, earlier in the week.
Calling Lee an alcoholic, "the definition of narcissist/sociopath," and "a disaster spinning out of control," Anderson alleged that their son was "scared for his life" during the incident, which left Lee with a bloody lip, and had "acted out of self defense."
"I will never talk to Tommy again before he is sober and in his right mind," the 50-year-old model continued, adding that she stands with her son. "Nobody understands the lifetime of disappointment this man has brought our family. Consistently the centre of sadness, drama and confusion. Jealous of his sons talent and beauty from the day they were born. He is sick."
Writing that Brandon "does not want to see his dad in jail" but "just wants him to get sober," Anderson added, "Brandon has risked everything to save his father ... Believe me He punched him in the nose for all of us who he has hurt — now Tommy feels humiliated — and is attempting to destroy his own son. This is the Devil — This is the disease of alcoholism."
Lee has since responded to Anderson's claims. "Do I drink more than the average Joe? Yes. Have I ever hurt my sons or acted out of turn with them because of my drinking? No," he released in a statement to TMZ. "No matter how much people wanna pin me as this deviant alcoholic abuser, that isn't me. I'm a happy fun loving guy."
Of his fight with Brandon, Lee said, "When I stood up he pushed me into a wall. I didn't want to hit my son. I never have and I never will." He added that he wants Brandon to apologize "to show that he actually felt bad, but he doesn't."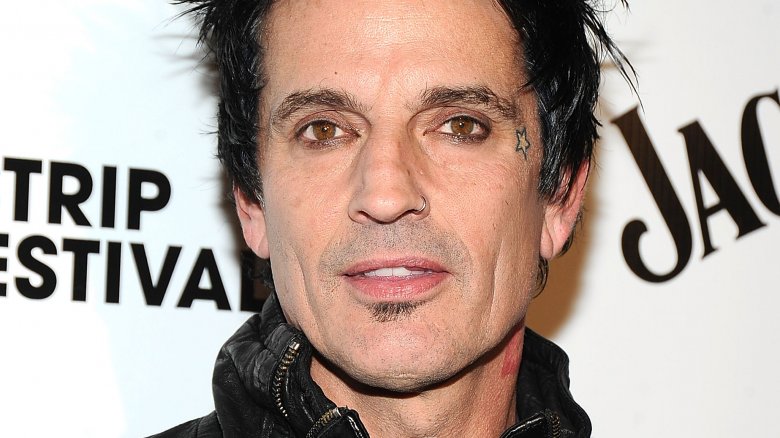 As Nicki Swift previously reported, Lee took to social media on Monday, March 5 to air his grievances against his son. Sharing a now-deleted photo of his bloody lip, the Mötley Crüe rocker claimed that Brandon had hit him. "My heart is broken," the 55-year-old wrote. "You can give your kids everything they could ever want in their entire lives and they can still turn against you."
The fight had reportedly stemmed from Anderson's recent appearance on Piers Morgan's show Life Stories, during which she opened up about Lee's 1998 arrest for spousal battery (via the Daily Mail). After the interview, Lee tweeted, "@piersmorgan ur interviews w/ Donald Trump & my ex-wife are pathetic! Think she'd find something new to discuss instead of rehashing old s**t but I guess she has nothing else going on & needs attention."
On Monday, Lee reportedly filed a police report against Brandon, who is allegedly being investigated for criminal battery. At the time of this writing, no arrests have been made.