Brandi Glanville Details Co-Parenting Struggles With Ex Eddie Cibrian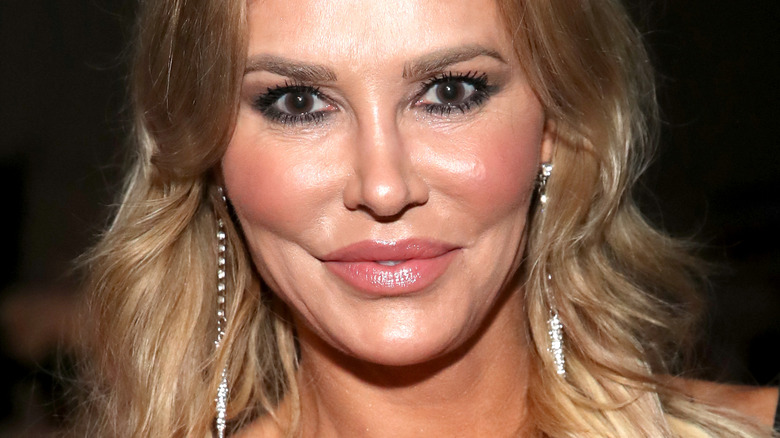 Randy Shropshire/Getty Images
Brandi Glanville and Eddie Cibrian had a tumultuous marriage that did not end on the best of terms. The former couple got married in 2001 but split in 2009 after Cibrian infamously had an affair with his now wife, LeAnn Rimes, per People. After Cibrian and Rimes worked together on the film "Northern Lights," it was clear that they had undeniable chemistry. Glanville eventually grew suspicious, but Cibrian assured her that she was just being jealous without reason. In an interview with the U.S. Sun in 2021, Glanville recalled seeing her husband with Rimes on set and knowing there was an attraction between them.
She revealed, "One day, I ran to the grocery store and pictures of Eddie and LeAnn making out in a restaurant were plastered across the magazine Us Weekly. I went online on my phone — and it was everywhere." Still, Cibrian denied they were romantically involved and insisted that he wanted to work on his marriage with Glanville until another woman, "Vanderpump Rules" star Scheana Shay, also came forward saying she was in a romantic relationship with Cibrian at the same time as his affair with Rimes. This was the last straw for Glanville.
Cibrian continued his relationship with Rimes, but Glanville couldn't seem to let it go. "I did not want my kids around her," Glanville recalled. "She'd got my husband and she was NOT getting my children." While Rimes and Glanville now get along, the reality star still struggles to co-parent with Cibrian.
Eddie Cibran and Brandi Glanville don't see eye-to-eye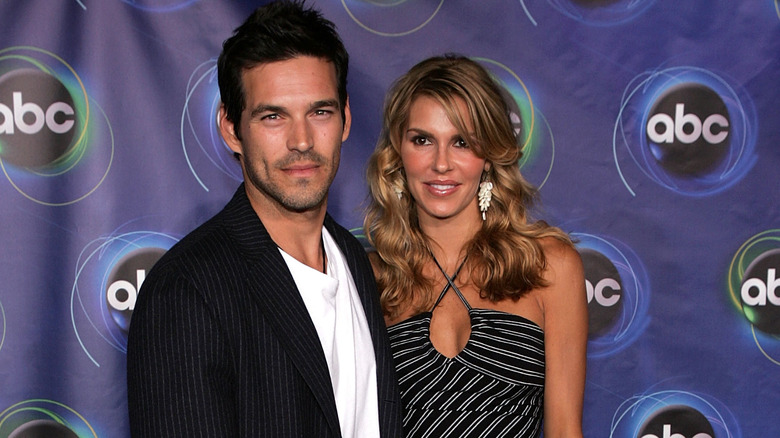 Mark Mainz/Getty Images
During a recent appearance on the "Two Ts In A Pod" podcast, Brandi Glanville opened up about co-parenting her two children with her ex-husband, Eddie Cibrian. She revealed that she and Cibrian's wife, LeAnn Rimes, "get along great," but that she and Cibrian "don't see eye-to-eye" when it comes to co-parenting. The former "RHOBH" star clarified by saying, "I think my kids should have jobs, like real jobs." Glanville gave an update on her oldest son and revealed, "He's 19 and he's going to college ... He's on academic probation and if you're going to be home doing your classes online and there's only one a day ... get a f***ing job."
She explained that while he's had a few modeling gigs, he's been able to navigate the industry more easily than the average rookie because his parents are celebrities. Glanville concluded her rant by saying, "If he had his own place and was living his best life and was paying for everything himself that's different. But we're still splitting the cost of everything ... and we don't see eye to eye on things."
Cibrian and Glanville ended their marriage in 2009, per People, and Cibrian married Rimes in 2011, according to the New York Post, while Glanville appears to still be single. It's unclear how Cibrian and Glanville will navigate co-parenting their children as they grow up, but it's clear it hasn't been easy for the former couple thus far.