Kirstie Alley's Ex-Husband Breaks His Silence After Her Death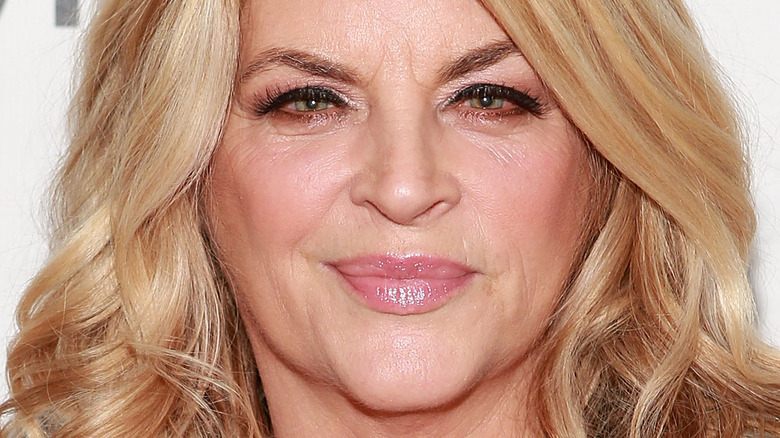 Robin Marchant/Getty Images
Those who knew Kirstie Alley best are toasting the "Cheers" star one last time as they say goodbye to the outspoken actor. Alley's death was announced by her two children, Lillie Price Stevenson and William True Stevenson, in a joint social media post. They revealed that their mother had been diagnosed with an undisclosed type of cancer not long before she died.
The announcement read, in part, "Our mother's zest and passion for life, her children, grandchildren and her many animals, not to mention her eternal joy of creating, were unparalleled and leave us inspired to live life to the fullest just as she did." Lillie and William are the children of Alley and her second husband, "The Hardy Boys" star Parker Stevenson. Alley and Parker wed in 1983 after meeting at a bar. "I saw him and said to my roommate, 'For him, I would die,'" Alley recalled to People. While accepting her Emmy award in 1991, Alley famously said of her then-husband, "I wanted to thank my husband Parker, the man who has given me the big one for the last eight years," per E! News. 
Alley and Parker adopted William in 1992 and Lillie in 1995. They divorced in 1997, and in a "Nightline" interview with Barbara Walters, Alley later confessed to falling in love with two famous men while married to Parker. However, Parker had nothing but kind words for his late ex-wife in his tribute to Alley.
Kirstie Alley struggled with monogamy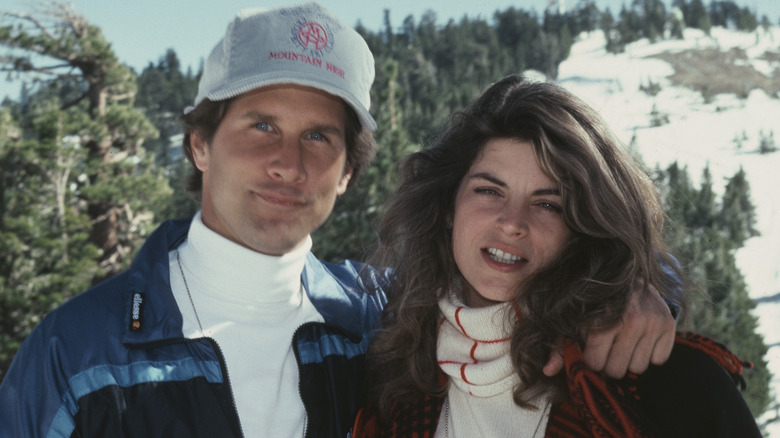 Michael Ochs Archives/Getty Images
On December 5, 2022, Parker Stevenson celebrated Kirstie Alley's life by sharing a throwback photo of the two exes taken during happier days. "Dear Kirstie, I am so grateful for our years together, and for the two incredibly beautiful children and now grandchildren that we have. You will be missed. With love, Parker," he wrote on Instagram. Alley and Parker became grandparents for the first time when their son, William True Stevenson, welcomed a baby boy in 2016. They got another grandchild to dote on when their daughter, Lillie Price Stevenson, gave birth to a son in 2021.
When she appeared on "Nightline" in 2012, Alley confessed to struggling with monogamy. She told Barbara Walters that she and her "North and South" co-star Patrick Swayze fell hard for each other while she was still married to Parker. "I probably was more willing to break up my marriage, and I wasn't willing to break up his marriage," she confessed. Alley also said that she found it hard to resist the temptation to leave Parker for her "Look Who's Talking" leading man and fellow Scientologist John Travolta. 
Parker referenced Alley and Travolta's shared religion while speaking to Smashing Interviews Magazine in 2013. "Religiously we were never on the same page," he said. But apparently, he and Alley rarely found themselves on the same page. Parker told People in 1999, "Whether it was politics or diets or cars or music, we had such different opinions on everything." Regardless, it seems there was still a good deal of love there.
More loved ones pay tribute to Kirstie Alley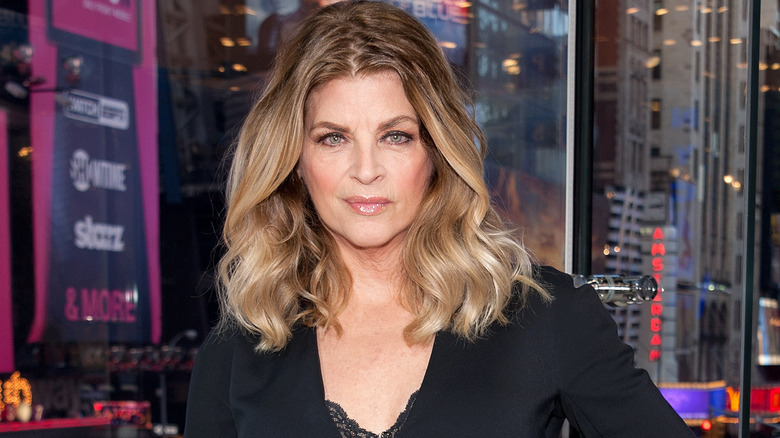 D Dipasupil/Getty Images
Parker Stevenson isn't the only one mourning Kirstie Alley. Many of her former colleagues are also paying tribute to the late actor. Alley's "Look Who's Talking" co-star John Travolta was one of the first to express his heartbreak over her passing. "Kirstie was one of the most special relationships I've ever had. I love you Kirstie. I know we will see each other again," he wrote on Instagram.
Jamie Lee Curtis, who starred with Alley in "Scream Queens" wrote, "I've just heard the sad news that Kirstie Alley has died. She was a great comic foil in @tvscreamqueens and a beautiful mama bear in her very real life." Curtis went on to say that she and Alley "agreed to disagree" on some matters but the two still shared a "mutual respect and connection."
Alley's "Cheers" co-stars are also deeply affected by her death. Alley played Rebecca Howe on the long-running hit sitcom, per IMDb. Longtime "Cheers" actor Ted Danson recalled recently watching Alley on an old episode. "I was on a plane today and did something I rarely do. I watched an old episode of 'Cheers.' It was the episode where Tom Berenger proposes to Kirstie, who keeps saying no, even though she desperately wants to say yes. Kirstie was truly brilliant in it," he told Deadline. Kelsey Grammer, who played Fraiser, simply said, "I always believed grief for a public figure is a private matter, but I will say I loved her."