How Much Do The Price Is Right Models Earn?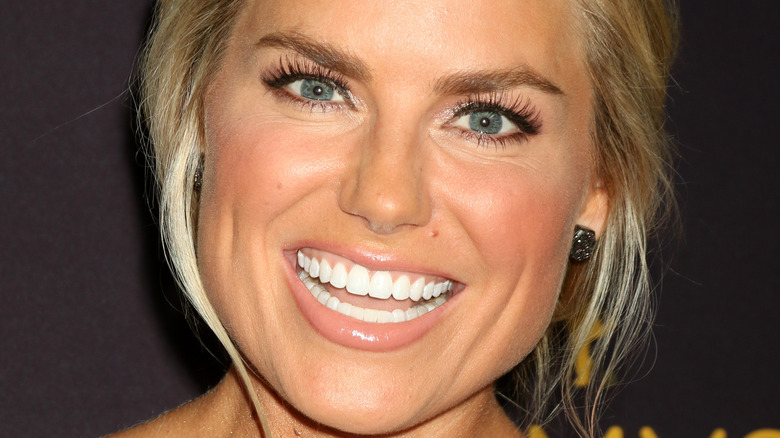 Kathy Hutchins/Shutterstock
Game shows are a great American pastime, and "The Price Is Right" is one of the longest-standing daytime game shows around. The show was first hosted by Bob Barker, starting in 1972 after it was rebooted from the 1950s version which lasted nine seasons. The 1970s version hosted by Barker was very similar but changed up some aspects as well as premiered on a different station, CBS instead of NBC. Comedian and actor Drew Carey took over the reins of the hosting gig when Barker stepped down in 2007, per Variety, and he's been hosting ever since.
The show is unique in that anyone from the live audience can be called to "Come on down!" the show's catchphrase. If called down, contestants compete by betting on how much items cost. Kind of like how "Deal or No Deal" needed models to hold the briefcases, "The Price Is Right" uses models to show off the items and help with gameplay. And they make quite a pretty penny. However, even though you might not get fired for giving away a car, per Manuela Arbelaez, as E! News reported, models face other hardships while working on the show.
'The Price Is Right' models can make a lot of money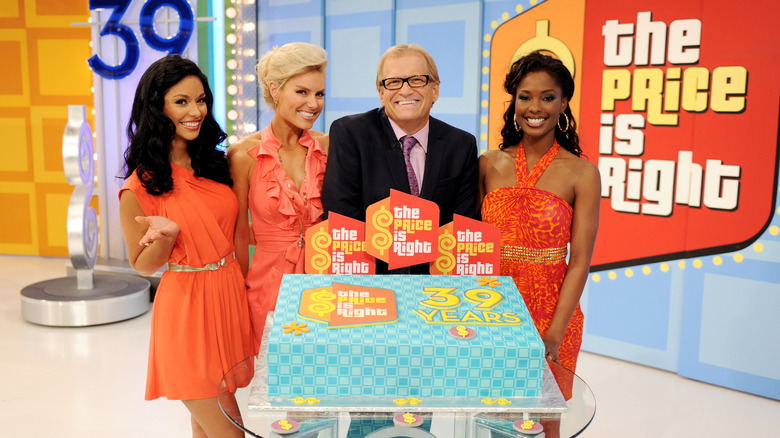 Kevin Winter/Getty Images
Working as a model on "The Price Is Right" isn't a walk in the park. And they're luckily paid accordingly as well. As Distractify reported, "The Price Is Right" models can make around $800 a day. They point out that the salaries vary from person to person, but with a regular rate of $800 per day, they can make around $100,000 per year, before taxes.
As Distractify also points out, models on "The Price Is Right" can do side jobs such as other modeling, events, or influencer-type work. For instance, they reported Rachel Reynolds has a $4 million net worth. That includes her work from the show and the rest of her modeling and acting career as well. They reported she makes around $600,000 per year. Reynolds is also the only permanent model currently on "The Price Is Right" who worked with present host Drew Carey and the original host, Bob Barker.
As of June, Suggest reported that the models include a diverse group. There's Devin Goda, one of the male models for "The Price Is Right" and who's been a permanent on-air assistant since 2018. Along with Reynolds, some of the permanent female models include Amber Lancaster, James O'Holloran, and Manuella Arbalaez.
Being a 'Prince Is Right' model can be stressful and dangerous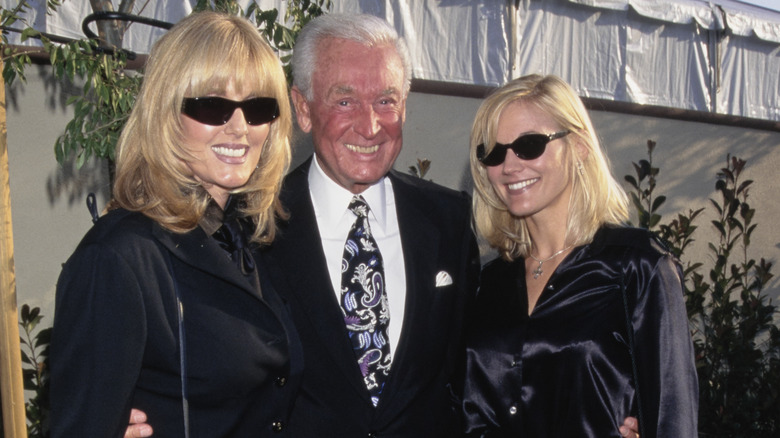 Michael Ochs Archives/Getty Images
As stated before, being a "Price Is Right" model might pay well, but it is far from easy or safe. The Los Angeles Times reported in 2000 that model Janice Pennington was severely injured when she got hit by a camera and left unconscious. This made her "left shoulder an inch shorter than the other" and gave her visible scars. She was let go not long after and she was appalled by host Bob Barker's lack of communication. "He never said a word," Pennington said. "My manager called Barker the next day and left a message, but he never returned our call." Barker said he did call Pennington, but it was only after she signed a network settlement. To top it off, Pennington revealed the two only got along for the cameras. 
The "behind-the-scenes bickering and ugliness" described in that article aren't an anomaly either. According to Suggest, an 18-year veteran on the show, Dian Parkinson sued Barker alleging he forced sexual relations through job coercion. Other models sued the show on grounds of "wrongful termination," such as Holly Hallstrom in the 90s. As the New York Times reported, Hallstrom worked on the show for 19 years and was fired after recommendations to lose weight. In 2012, model Brandi Cochran won her $775,000 wrongful termination lawsuit according to Us Weekly. She said she was fired after she got pregnant and tried to go on disability when she miscarried.