Inside Grace Van Patten And Jackson White's Real-Life Relationship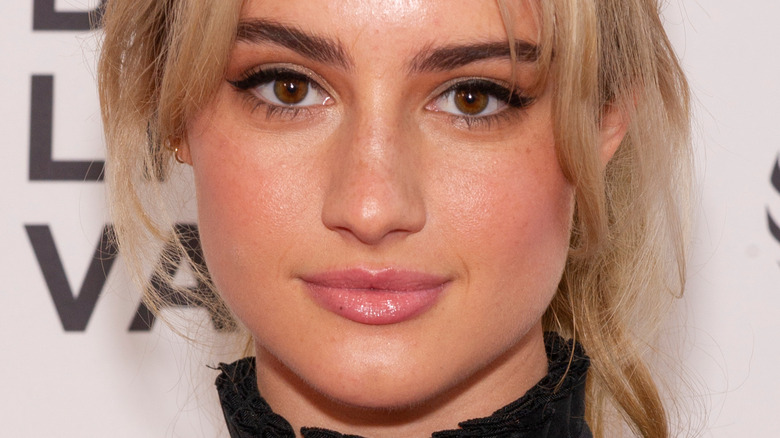 lev radin/Shutterstock
Grace Van Patten and Jackson White are making headlines as of late. Van Patten got her introduction to the entertainment industry at a young age. According to The Things, her father Tim Van Patten is a famous director who worked on hit shows like "Game of Thrones," and "Sex and the City," to name a few, and shined a light on the industry. Besides her father, her uncle Dick Van Patten was also an actor and comedian.
Despite her upbringing of being surrounded by visionaries and artists, Grace's success has been her own. Per IMDb, her first role was when she had a small part in the fan-favorite television show, "Sopranos," at the age of 10. Ever since, she's had roles in "Law & Order: Special Victims Unit," "Boardwalk Empire," and many more. However, nothing quite put her on the map like her performance in the hit Hulu series, "Tell Me Lies." Her on-screen performance has left fans taking note, but one thing slightly more noticeable is her connection with her co-star Jackson White.
Per Hulu, the NSFW drama follows Lucy Albright (played by Grace) and Stephen DeMarco ( played by White) throughout an 8-year-on-and-off relationship. White's character, who is unreliable emotionally, and Grace's character have an intoxicating chemistry that is undeniable. So much so, their performance has fans wondering if the pair are more than co-stars.
Grace Van Patten and Jackson White may be more than co-workers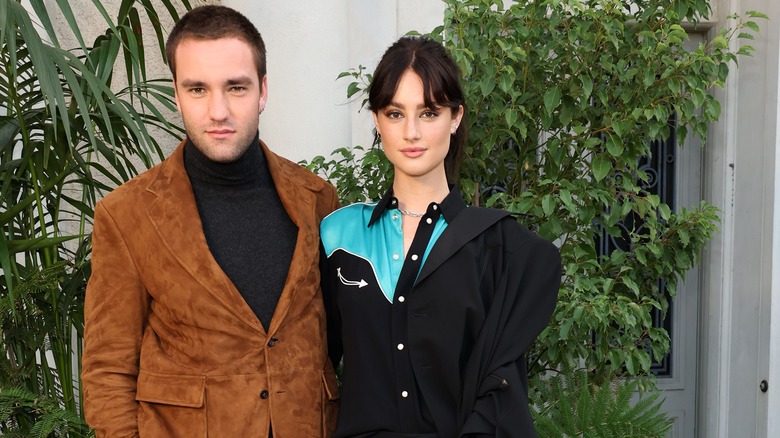 Amy Sussman/Getty Images
Grace Van Patten and Jackson White have been the topic of conversation as of late. They're both part of a fan-favorite hit series that is taking over Hulu, but that's not the only thing that has fans talking. The rumors first began when the two were promoting the hit series and attended multiple red carpets together, per US. Fans can't help but notice that their chemistry is not an act, and more natural.
In a recent interview, the "Nine Perfect Strangers" actor was asked if her crush in real life was her on-screen counterpart. Grace did not hold back, "Yes." she added, "Biggest crush ever." By the looks of it, the sentiments are felt both ways and throughout all of the speculation, the "Mrs. Fletcher" alum couldn't hide his feeling either. "Yes, I have a huge crush on Grace," he revealed to PopSugar in October. Just like their performance on the big screen things are heating up regarding their potential off-screen romance.
"Our lives are built in together. It's crazy, we have so much to do together," he said during an appearance on the Oct. 25 episode of "Not Skinny But Not Fat" podcast. "She is the f***ing coolest, most grounded, amazing person IRL that you'll ever meet. She was the fearless leader on our show. She's 25 years old and runs a set like she's been doing this for 30 years. She's so consistent and good at this."
They enjoy spending time together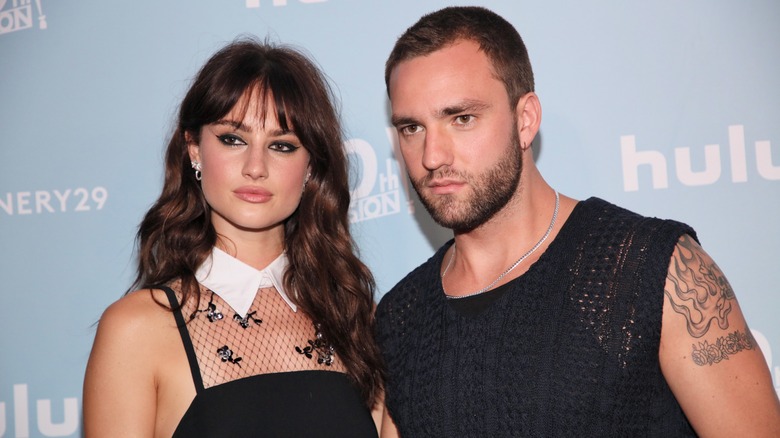 Robin L Marshall/Getty Images
While Grace Van Patten and Jackson White are in a toxic relationship on screen, their off-camera bond could not be more different. Their relationship is full of many supportive moments; they're all about empowering each other. "Jackson and I were so comfortable with each other instantly," the "Central Park" actor revealed to The Independent Tribune in September. "We talked about (those scenes) with (producers Karah Preiss and Meaghan Oppenheimer). Knowing exactly what the dynamic was made it feel very safe."
Before speculation, both were previously linked to other individuals and have kept their romantic life out of the spotlight. Van Patten was linked to Nat Wolff from 2017 to 2021, whereas White has kept quiet about previous partners. However, the dotting pair prefer to let the actions speak for themselves.
By the looks of it, Grace is keeping mum about the speculation about her potential relationship with her on-screen counterpart. "Fans should just leave it up for mystery, keep it fun."Who knows?" Patten revealed to Entertainment Tonight in October. "It doesn't bother me at all. It's fun. It's fun like any other discussion about the show. It's engaging and it's hilarious. I love it." Even though the star hasn't confirmed the relationship, there is no denying that there is a spark that continues to ignite.