Who Is Grace Van Patten's Famous Family?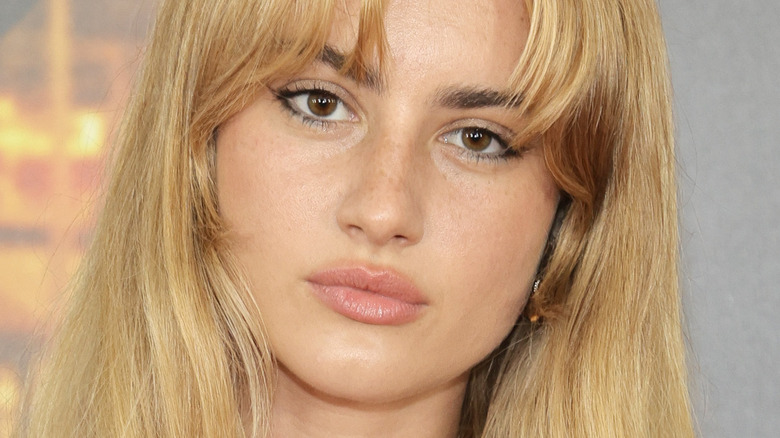 Jamie Mccarthy/Getty Images
Grace Van Patten is one of the stars on the Hulu miniseries "Nine Perfect Strangers," but she's no stranger to the spotlight. The 25-year-old actor, who plays Zoe Marconi on the hit streaming series, has been in show business since she was a child. Grace's first role was in 2006 on "The Sopranos," per IMDb. She was only 10 years old when she played Ally Pontecorvo on the HBO hit. The young actor also appeared on "Law & Order: Special Victims Unit" and "Boardwalk Empire" before landing bigger roles on Netflix's "Maniac" and "Nine Perfect Strangers."
It's a not a huge surprise that Grace's acting career came easy to her. Not only did she graduate from New York City's famed Fiorello H. LaGuardia High School of Music & Art and Performing Arts, but her father, Timothy Van Patten, is a former actor — his first role was in a 1978 episode of the classic TV dramedy, "Eight is Enough" — and he was a director on "Boardwalk Empire" and "The Sopranos" for several years, according to Decider.
In an interview with Vogue, Grace revealed that she realized "early on" that she wanted to be an actor. "I think because I was exposed to the realities of the industry at such a young age, I saw that it wasn't all glamour," she explained. "I saw the stress and unpredictability that comes with it firsthand, so I feel lucky every time I get to act — you never know what can happen in this line of work."
Grace Van Pattern's aunt and uncle are known for their classic TV and movie roles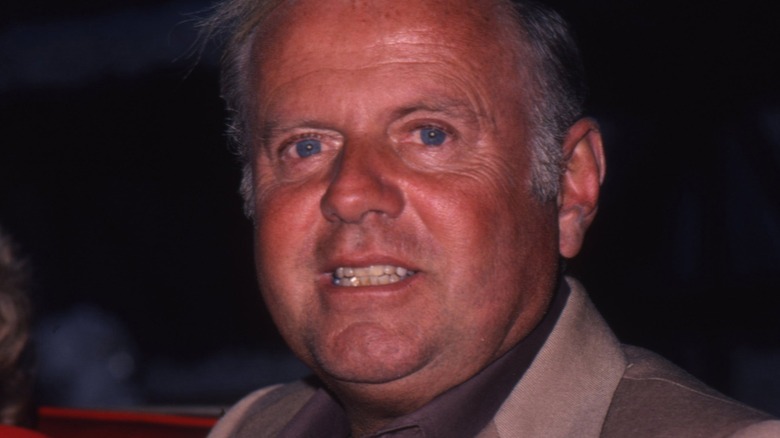 Donaldson Collection/Getty Images
Grace Van Patten comes from a famous acting family. Her father's half-sibling is the late actor Dick Van Patten, who starred as patriarch Tom Bradford in the 1970s TV series "Eight is Enough," per IMDb. The future television and movie star went to a professional acting school as a child and at age 7, he made his Broadway debut in the show "Tapestry in Gray," according to The Hollywood Reporter. As a young actor, Dick worked with everyone from Tallulah Bankhead to Henry Fonda and once joked, "Miss Bankhead said I was the only child actor she liked because I could read the Racing Form" (via The Washington Post).
In addition to her famous uncle, Grace's aunt is her father's half-sister, Joyce Van Patten, per TV Overmind. According to Metacritic, Joyce started out in show business when she was a baby and her mother pitched her and her brother Dick as "the Van Patten Kids" to agents. Joyce went on to snag roles on the classic TV series' "Love, American Style," "The Mary Tyler Moore Hour" and the 1976 film "The Bad News Bears." And yes, she also made an appearance on her half-sibling Timothy's show, "Boardwalk Empire" in 2014, per IMDb. Joyce was also married to Oscar-winning actor Martin Balsam, per AP News.
Grace Van Patten's cousin is also a former actor who's married to an ex-Real Housewife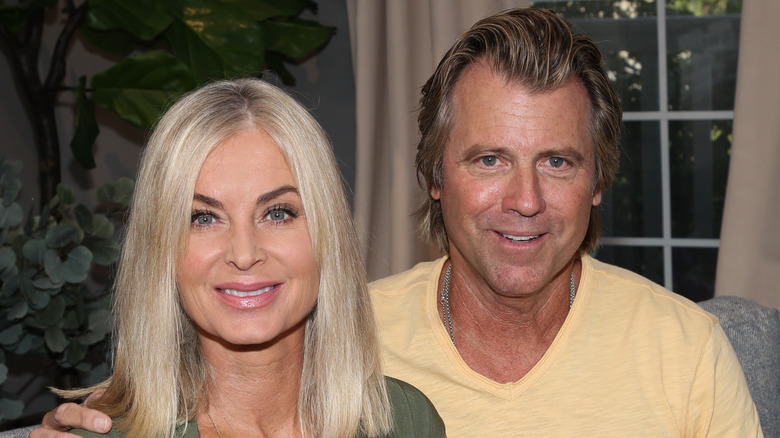 Paul Archuleta/Getty Images
Grace Van Patten also has several celebrity cousins. Her aunt, Joyce Van Patten, is the mother of actor Talia Balsam (via AP News). Talia is best known for her roles in "Mad Men" and HBO's "Divorce," but she also made headlines for her marriages. She was briefly married to George Clooney and is now married to her "Mad Men" co-star John Slattery, per Closer Weekly.
Grace also has another celebrity cousin in Vincent Van Patten, the son of Dick Van Patten. Like his dad, Vincent was a child actor. He started out in the 1970s with roles on "Nanny and the Professor," "The Courtship of Eddie's Father," and most notably the family dramas "Apple's Way" and "Three for the Road," per IMDb. He was also a professional tennis player. "I was supposed to star in a movie called 'Players' with Ali MacGraw about a tennis player," he told SF Gate. "But the producer went with Dino Martin instead. I was 20 years old and said, 'I'm going to give this tennis thing a shot.'"
These days, Vincent is a professional poker player, but he didn't totally give up acting. He met his wife Eileen Davidson when they worked together on "The Young & the Restless" in the early 2000s, according to ScreenRant. Vincent even made a cameo when his wife was a star on "The Real Housewives of Beverly Hills," where he hosted a poker game that went south fast.