Inside Kirstie Alley's Connection To Donald Trump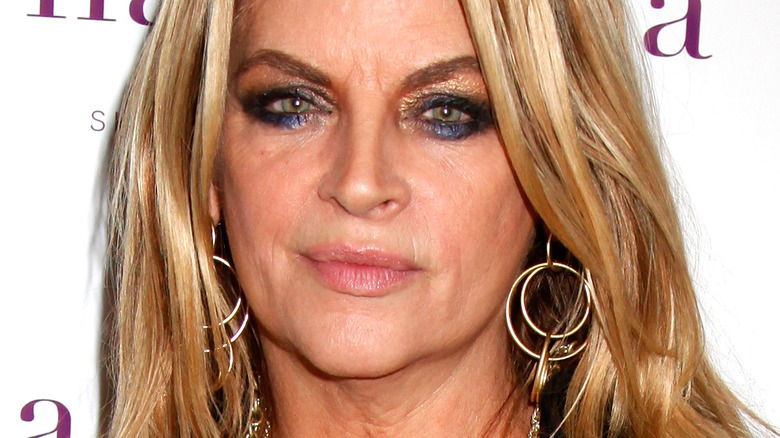 Anna Webber/Getty Images
While in character as Rebecca Howe, the late Kirstie Alley paid Donald Trump a compliment in the "Cheers" series finale. "Can you believe that? I shoot for Donald Trump, and I end up with Ed Norton," she lamented. As noted by IndieWire, she was comparing Trump to the sewer worker character played by Art Carney in "The Honeymooners," not the critically acclaimed actor of the same name.
When the "Cheers" episode aired in 1993, the Trump name was associated with gaudy wealth and the real estate mogul's extramarital affair with Marla Maples, per The Washington Post, not insurrections, criminal investigations, and demands to rip up the constitution — something the ex-president actually mused about doing in a Truth Social post, per AP. But like Howe, Alley was a big Trump admirer. So much so, in fact, that Trump took a break from lying about election fraud to reward her loyalty with a brief tribute on Truth Social (via The Independent). Upon learning of Alley's death, the former "Celebrity Apprentice" host wrote, "Kirstie was a great person who truly loved the USA. She will be missed!!!"
Alley was one of Trump's earliest celebrity supporters, but according to the actor, she paid a heavy price for hopping back on the Trump train after disembarking and having a change of heart.
Kirstie Alley briefly walked back her support for Trump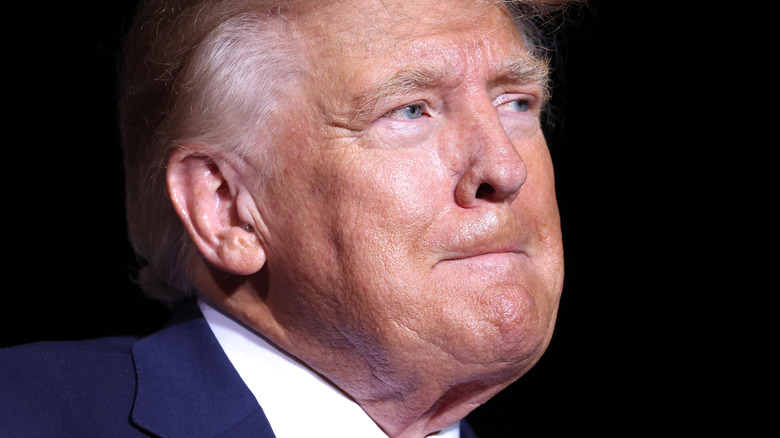 Justin Sullivan/Getty Images
In September 2015, Kirstie Alley outed herself as a Donald Trump supporter on the social media platform that the ex-prez once couldn't get enough of. "I like Trump ... fire at will," she tweeted. She had been watching Trump on "60 Minutes" and was unhappy with interviewer Scott Pelley's performance. "Pelley acting like an antagonist a**hat," she complained. In March 2016, Alley praised Trump again during an interview with Fox Business. "I want someone that will rev us up and make us pay attention," she said. "Donald Trump, whether you like him or don't, he's waking this country up."
By the following month, Alley had seen enough. In addition to going all in on Trump, she praised his future fellow election denier, Rudy Giuliani. "HELLO BOYS! this is my formal endorsement of @realDonaldTrump & I'm a woman! (last I checked) And Rudy, U R amazing!" Alley tweeted. While her words were seemingly meant to encourage other women to feel more comfortable about voting for Trump, she wavered in her own support for the GOP candidate in October 2016. At the time, Trump was taking a ton of heat for his past comments about women, thanks to that infamous "Access Hollywood" tape in which he brags about grabbing women by the genitals, per The Washington Post. "I hate this election and I'm officially no longer endorsing either candidate," Alley tweeted after the vulgar video started making the rounds.
Kirstie Alley regretted voicing her Trump support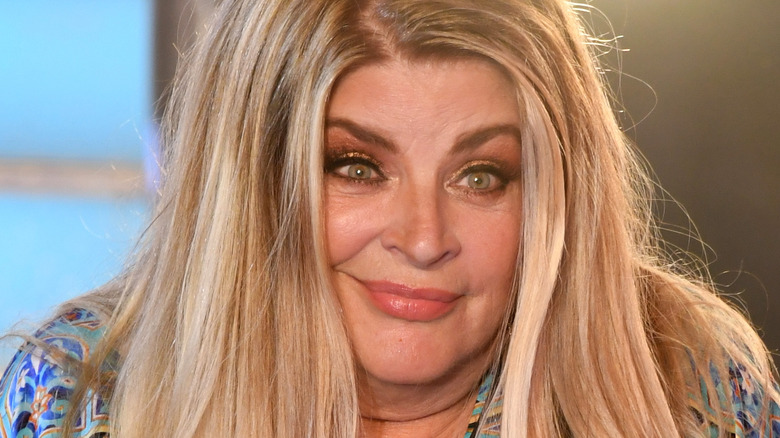 Stuart C. Wilson/Getty Images
In October 2020, Kirstie Alley revealed that she had gotten over her reservations about Donald Trump and was pleased with his presidency. "He's NOT a politician. I voted for him 4 years ago for this reason and shall vote for him again for this reason," she tweeted. Trump caught wind of the rare celebrity endorsement and responded to it on "Fox & Friends." After saying that he'd always been a big fan of Alley, he remarked on her appearance, per The Independent. Trump's history when it comes to commenting on women's looks isn't pretty, but he picked something about Alley to compliment. "I think she has great hair," he said. Alley returned the love in January 2021 by likening Trump's Twitter suspension to "slavery" in a since-deleted tweet, per Page Six.
In a May 2021 "Tucker Carlson Today" interview (via Newsweek), Alley confessed that she regretted being so vocal in her support of Trump. She said that she'd lost many of her famous Twitter followers and was warned that her endorsement might cost her work. "You can be cooking meth and sleeping with hookers, but as long as, apparently, you didn't vote for Trump," she lamented. Still, Alley remained one of Trump's staunchest defenders, viciously voicing her disapproval of his political rival, President Joe Biden. "You may have hated Trumps roughness and lack of decorum but he got stuff DONE!" she tweeted in September 2021, adding, "This cat Biden is a brain rattled dishrag."