Christina Hall And Ant Anstead Finally End Brutal Custody Battle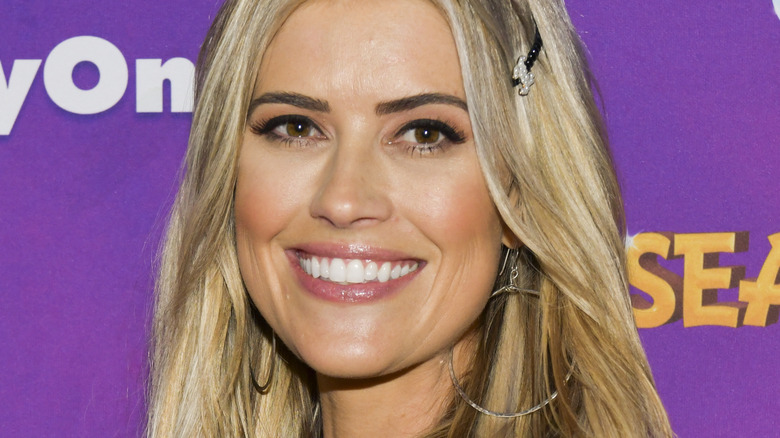 Rodin Eckenroth/Getty Images
Ant Anstead and Christina Hall have been embroiled in a nasty custody battle for the better part of a year. Hall and Anstead share a young son, Hudson, and have struggled to reach an arrangement that works for both parties. The pair filed for divorce after a whirlwind marriage. By any account, the split has been a difficult one. After agreeing to split physical and legal custody of Hudson following their divorce, Anstead blindsided Hall by filing for full custody of the child in April 2022.
Anstead claimed that Hudson wasn't being properly cared for during his stays with Hall. The reality star filed paperwork alleging that on one occasion Hall returned Hudson after he had tested positive for COVID-19 but neglected to tell Anstead about the infection, per TMZ. Additionally, Hudson was reportedly sent back to Anstead with a very painful sunburn, which his father claims could have been avoided. Other than those incidents, Anstead was furious about how Hall portrayed their son on social media or any future reality shows. "One of my many fears of Hudson being forced to film reality TV is the possibility that public ridicule over seemingly benign content becomes insurmountably humiliating," he said in court documents from Us Weekly.
So yeah, things got nasty. Finally, after months of back and forth, Anstead and Hall settled the matter, avoiding their Spring 2023 court date. While neither had to give up full custody, they had to make major sacrifices to make things work.
Hall has some resentments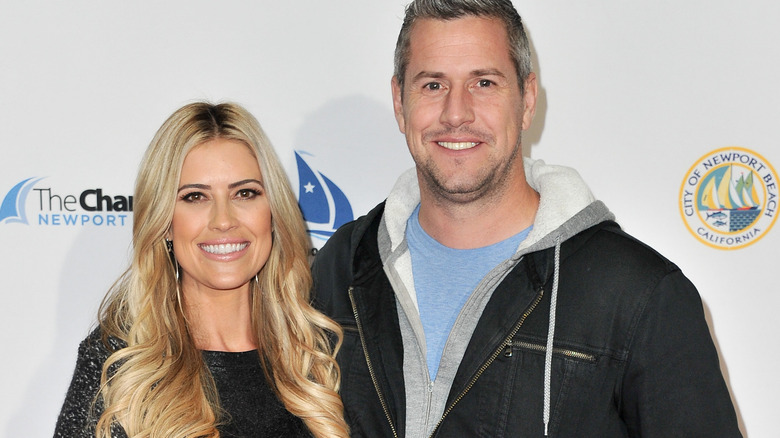 Allen Berezovsky/Getty Images
After an exhausting custody battle, Christina Hall and Ant Anstead have reached an agreement. Both parties will retain joint physical and legal custody of their three-year-old son Hudson, per Page Six. Per the agreement, Hudson will spend some even yeared holidays with Anstead and some odd years celebrations with his mother –- or vice-versa, depending on the holiday in question.
As for using Hudson's photo in social media posts –- it's unclear what, if any, agreement was reached. However, rather than having to fight those terms out in court, it seems that Hall changed her mind about sharing Hudson on her Instagram all by herself. After posting a photo of herself, her husband Joshua Hall, the two children she shares with Tarek El Moussa, and Hudson with an emoji covering his face in November 2022, she took to her Instagram stories to clear a few things up for her fans. "This will be the last time I talk about this," she wrote in the since-deleted post, per The Daily Mail. "I CHOSE and choose not to post Hudson because I was exhausted with Instagram being used as a tool against me," she continued, referring to Anstead's public scrutiny of her social media.
The dust has settled, but it remains clear that there's no love lost between the former couple, who have no regrets about breaking up. "They're very different people from totally different backgrounds, and that definitely played a factor," an insider told Life & Style.