Inside Mary-Kate And Ashley Olsen's Short Time At College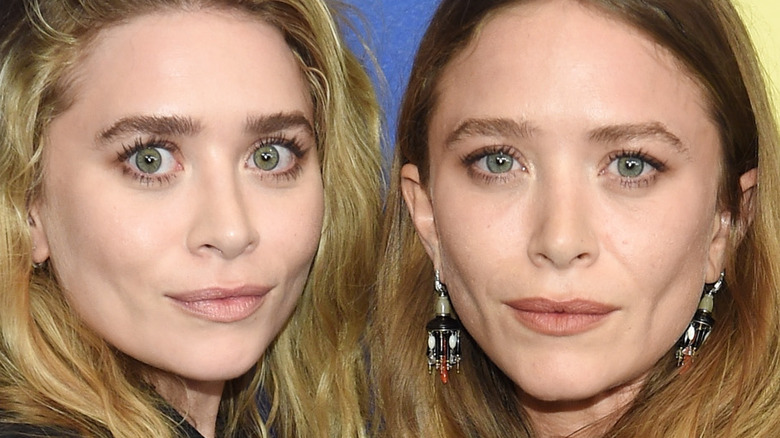 Dimitrios Kambouris/Getty Images
Stars — they're just like us! In some cases, they even attend college after becoming famous. "Harry Potter" alum Emma Watson clearly took notes from Hermione and matriculated from Brown University, with a degree in English literature, according to Hello!. Grammy winner John Legend thrived at the University of Pennsylvania, where he served as the music director of his acapella group. Mindy Kaling majored in playwriting at Dartmouth University and has only gone from strength to strength since.
But for other stars, higher education doesn't always stick. For example, actor Claire Danes left the bright lights of Hollywood behind to attend Yale University, before later dropping out, according to Toronto.com. "I wanted to try and socialize myself because I was starting to feel a bit strange," she said of the experience. Matt Damon is another A-lister who went after a degree but didn't officially graduate. As The Things noted, Damon famously attended Harvard University and began working on the script for "Good Will Hunting" during his final year. The success of that film launched him to superstardom, meaning he was able to trade in a diploma for a career in showbiz. Hey, not too shabby!
For child stars in particular, college can be tricky to navigate — given that they're already been famous for years. Disney stars Cole and Dylan Sprouse graduated from NYU in 2015, more than a decade after another famous set of twins attended the institution. Here's a look at Mary-Kate and Ashley Olsen's undergrad experience.
Mary-Kate and Ashley Olsen had an unusual college experience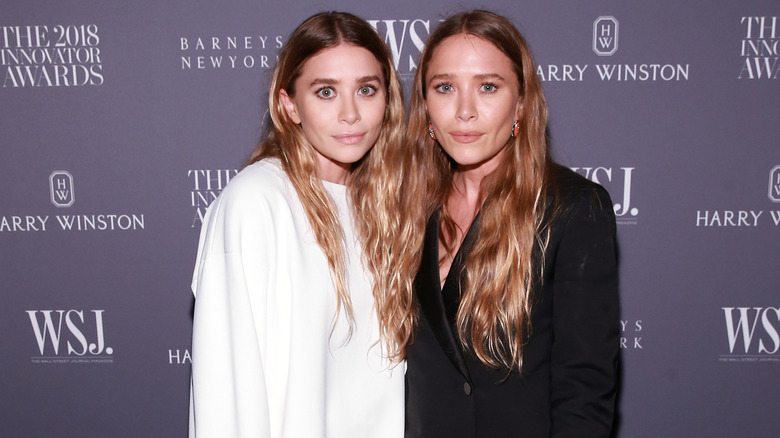 Bennett Raglin/Getty Images
Mary-Kate and Ashley Olsen's spokesperson Michael Pagnotta told the Los Angeles Times in 2004 that, "[the twins] just want to have as normal a college experience as possible," but let's take that with a grain of salt. For one thing, their dorm lifestyle was anything but normal as the duo purchased a $7.3 million penthouse. However, "we never moved into it because we decided to live apart," Ashley told New York Magazine (via Life & Style). The twins later splashed out on pricey townhouses in the East Village, according to Architectural Digest.
But before they dropped out, MK and Ashley gave higher education the old college try. Per Life & Style, they both enrolled in NYU's Gallatin School, which touts an "individualized approach to education." MK allegedly took acting and photography classes, while Ashley dabbled in architecture. She also had a brief internship with Zac Posen, per Vogue Australia. Maybe this experience empowered the twins to build their high-fashion empire, The Row.
However, MK and Ashley's time at NYU was characterized by wild partying. At one point, they were caught chain-smoking in the Met bathroom. Separately, MK was carried out of a venue by her bodyguard after having too much to drink with the British band, Oasis. For their nineteenth birthday, People reported that both ladies threw a huge bash at Bungalow 8, at which they took shots and danced the night away. MK even made out with a supermodel!
Why did Mary-Kate and Ashley Olsen drop out of college?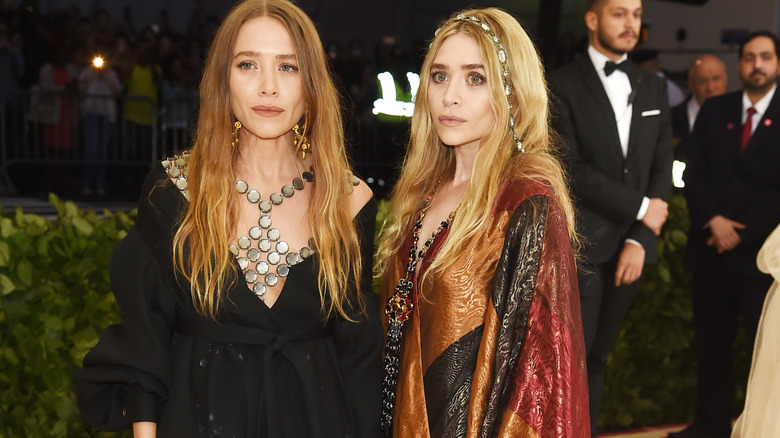 Jamie Mccarthy/Getty Images
As exciting as it was to read about, MK and Ashley's college tenure didn't last long. For starters, anonymity wasn't possible, even in a city like New York. "Learning is not fun if you're not safe," MK told Life & Style, alluding to how she and her sister were often mobbed by students and fans. Even before setting foot on campus, everyone was curious about the celebrity duo. "They visited the dorms last year and within a few minutes, there was a crowd around them," spokesperson Michael Pagnotta told the Los Angeles Times. Add a lack of privacy to the fact that MK was reportedly suffering from an eating disorder at the time, and their withdrawal makes sense.
Furthermore, MK was left devastated after her breakup with Greek shipping heir Stavros Niarchos III, who quickly struck up a romance with Paris Hilton, per PopSugar. Niarchos and MK only dated for a few months, but the incident was enough for MK to "take a leave of absence from NYU" and cut Hilton out of her life for good. "I miss [Stavros] and I love him and I don't speak with him anymore," MK told W Magazine. "It's a hurtful and painful subject for me. [Paris and I] always only had nice things to say about each other. Now I guess you can tell we're not talking." Honestly, people have left college after dealing with a lot less.