Tim McGraw Collapses Onstage During Concert In Ireland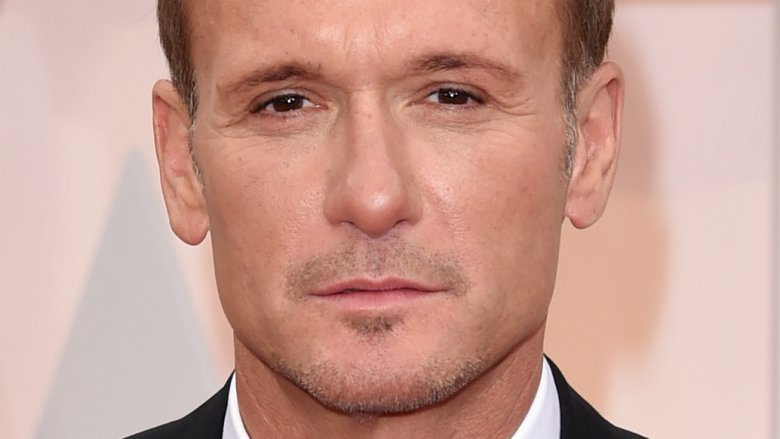 Getty Images
The country music star had a minor health scare over the weekend.
During a concert in Ireland on Sunday, March 11, 2018, Tim McGraw reportedly collapsed while onstage. According to E! News, McGraw had finished singing "Humble & Kind" when he fell to his knees and simply sat down before being helped by concert crew. The 50-year-old's wife, fellow music superstar Faith Hill, later spoke with the crowd, explaining McGraw's condition. "He's been super dehydrated," she said. "I apologize, but I made the decision that he cannot come back out onstage."
The concertgoers then chanted, "We love Tim," which led Hill to sing an a cappella version of "What a Friend We Have in Jesus." The crowd was then instructed to leave the venue.
One audience member, identified as Del Crooks, told the BBC that McGraw's collapse came as "a bit of a shock." Recalling the moment, he explained, "I thought he was taking in the applause while sitting down after singing Humble and Kind."
"But when a spotlight was switched on him, he was slumped on his knees on the left hand side of the stage. The light was quickly turned off and you could see his crew helping him off — and the band ran over as well," Crooks continued, noting, "It was about another 20 minutes before Faith Hill came out to say the show was ending early."
The concert was the final one of McGraw and Hill's three-day Country to Country festival in the U.K. They'd previously played in London and in Glasgow.
A rep for McGraw told Rolling Stone, "Tim McGraw was suffering from dehydration in Dublin this evening at the C2C show. He was attended to by local medical staff on-site and will be fine." The spokesperson added, "He and Faith thank everyone for their love and support and look forward to seeing their Irish fans again soon."
McGraw is expected to next take the stage in Richmond, Va. on May 31, as part of the Soul2Soul Tour.