The Wild Attempts Paparazzi Made To Get Meghan Markle Caught Off Guard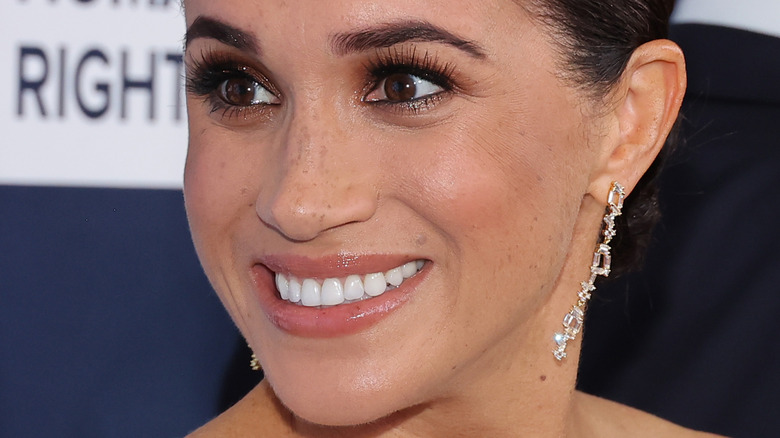 Mike Coppola/Getty Images
The first three episodes of Meghan Markle and Prince Harry's new Netflix documentary were released on December 8. The show promises to give an inside look at the lives of the Duke and Duchess of Sussex in their own words from their own perspectives. The couple met in 2016 and had a whirlwind romance that they were able to keep under wraps for the first few months they were dating, according to Us Weekly. 
Although Markle was an actress at the time, she wasn't super well known to those who didn't watch the show "Suits." So, once she was identified as the woman who had stolen Harry's heart, the UK media descended, trying to get photos and other content of her to share with the public. And while Meghan may have been able to evade the awaiting cameras by staying at home, things took an unexpected turn when the paparazzi started knocking on the doors of the people who lived in her neighborhood in Toronto, Canada.
Meghan Markle recalled feeling scared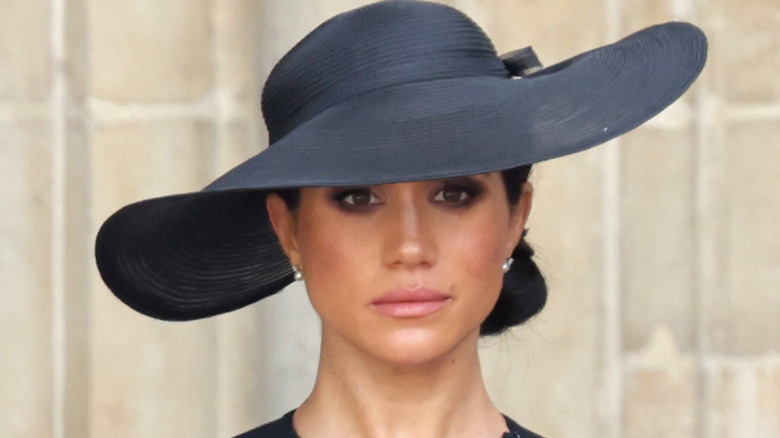 Chris Jackson/Getty Images
In "Harry & Meghan," Meghan Markle said that there were people actually asking her neighbors to take photos of her while she was in her own backyard. "It felt like all of the UK media descended upon Toronto," she said in the second episode of the documentary, according to Page Six. "Then my neighbors texted me saying 'they're knocking on everyone's door, they are trying to find you.' They had paid certain neighbors to put a live stream camera into my backyard," she continued.
Meghan went on to say that things got "scary" when her life got "more insular." Although she and Prince Harry weren't even living together at the time, Markle became a major media focus and her life completely changed. "My house was just surrounded. Just men sitting in their cars all the time waiting for me to do anything. My face was everywhere, my life was everywhere. Tabloids had taken over everything," she explained. Harry knew what was going on but admitted feeling "helpless." 
Meanwhile, Markle had contacted the police, but they also couldn't do much. "They said yes but there's really nothing we can do because of who you're dating. I was like so I'm just supposed to live like this? And then I got a death threat and things changed because I needed to have security," she said.