Cameron Diaz Reportedly Retires From Acting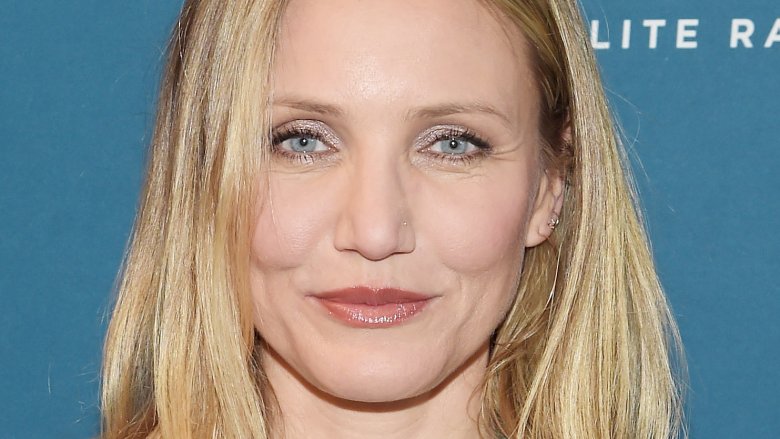 Getty Images
Sounds like the actress is so over her movie career.
In an interview with Metro News published on Sunday, March 11, 2018, Selma Blair revealed that her former The Sweetest Thing co-star Cameron Diaz has retired from acting. "I had lunch with Cameron the other day, we were reminiscing about the film," Blair stated. "I would have liked to do a sequel but Cameron's retired from acting, she's like, 'I'm done.'"
Blair added, "I mean, she doesn't need to make any more films, she has a pretty great life, I don't know what it would take to bring her back. She's happy."
Diaz hasn't booked a film project since 2014's Annie, in which she played Miss Hannigan. Prior to the role, she'd made a name for herself on the silver screen in big movies like The Mask, There's Something About Mary, and Charlie's Angels, among many others.
A source told the Daily Star Sunday paper, "Cameron is constantly inundated with film scripts trying to tempt her out of retirement but she's just not interested." Referencing Diaz's marriage to Good Charlotte guitarist Benji Madden, the insider added, "She's happy, in love and wants to make the most of her freedom and free time."
According to a report published by Us Weekly in January 2018, Diaz is apparently hoping to use that free time to expand her family by welcoming a baby with Madden in the near future. A source told the magazine, "She would love more than anything to be a mom."
The insider added, "At this point they would be very happy with the miracle of one child," though it sounds like more kiddos could be in the cards later on. However, right now, they're reportedly not planning too far ahead and are instead focused on just welcoming their first kid together. Diaz and Madden have reportedly been trying to get pregnant since they married in 2015.