Wendy Williams' Son Is Facing Financial Issues Of His Own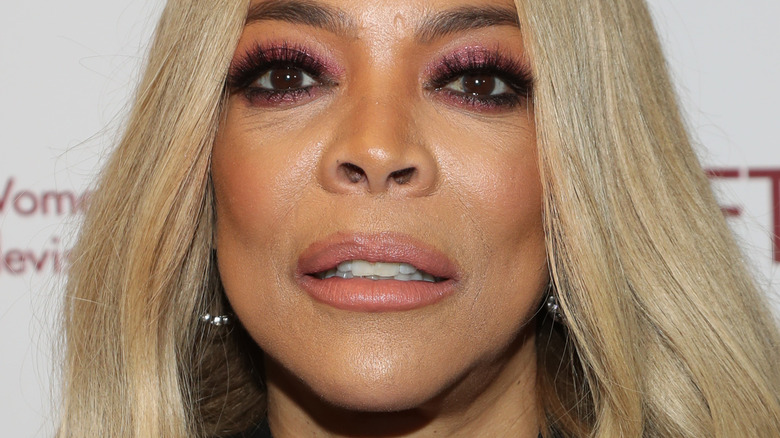 Manny Carabel/Getty Images
2022 has not been an easy year for Wendy Williams. Per People, the daytime talk show host's Wells Fargo bank accounts were frozen in February after her former financial advisor said Williams was of "unsound mind." The bank, which holds millions of dollars of Williams' money, stated that it has "strong reason to believe that [Williams] is the victim of undue influence and financial exploitation."
Williams' long battle with Wells Fargo ended after a court appointed her a financial guardian to handle her finances, per The U.S. Sun. Although it wasn't revealed who her financial guardian is, a source close to Williams told the publication that the person "is making sure that the decisions that are happening with her accounts are in her best interest."
While Williams' assets were frozen, her former attorney LaShawn Thomas revealed to Page Six that the talk show host had to use her AmEx for all her expenses like doctor's appointments and groceries. Williams' son, Kevin Hunter Jr., has reportedly had to help her with her daily living situation, including taking her to her appointments and cooking and cleaning for her. Unfortunately, his mother's legal issues took a toll on Hunter, and he is now dealing with his own financial problems.
Kevin Hunter Jr. got evicted from his apartment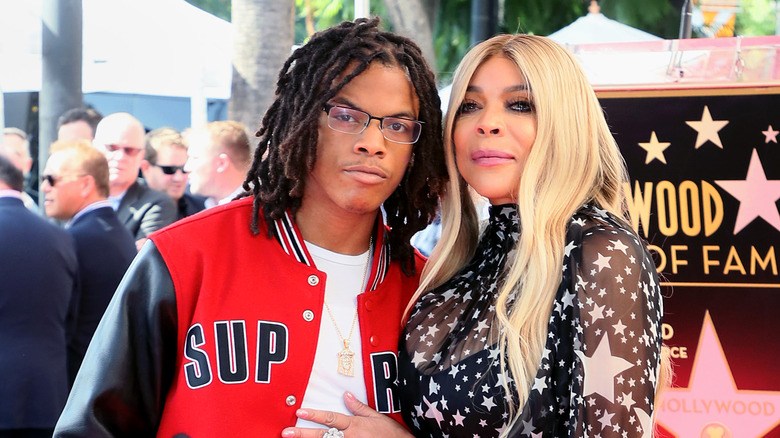 David Livingston/Getty Images
Wendy Williams' son Kevin Hunter Jr. was slapped with an eviction lawsuit in August 2022 after he failed to pay his rent, per The U.S. Sun. The outlet reported that Hunter has since been evicted. Documents obtained by the publication reveal that he'd owed $70,000 on his Miami apartment due to back rent dating back to February 2022. 
Hunter acknowledged he was behind on his rent and told the court that his mother "went through some health issues that put the court in control of her finances." Hunter explained that he is a college student but had to take a year off because of COVID-19 and to help take care of Williams. According to Page Six, Hunter was evicted from another Miami apartment in August 2021 when he didn't move out by the end of his lease. However, the case was dismissed when the college student vacated the apartment and moved into his current residence.
In November 2022, The U.S. Sun reported that Williams' ex-husband Kevin Hunter was also dealing with financial trouble and faced foreclosure on his home after the television personality was unable to pay his alimony due to her funds being frozen. "I have fallen behind on most of my bills. I currently live in a community that requires payments to the homeowners association and I'm behind on that bill," he told the court. With so many people leaning on her, Williams just might be feeling the financial weight of the world on her shoulders.