Who Is Wendy Williams' Ex-Husband, Kevin Hunter?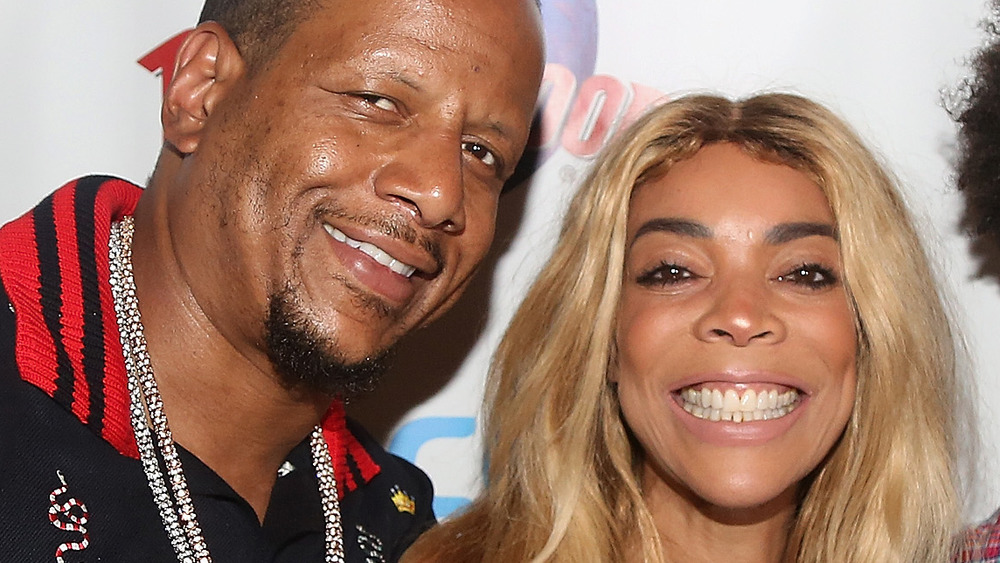 Bruce Glikas/Getty Images
Wendy Williams, who's had a remarkable and at times tragic life story, knows how to hold a crowd. The TV broadcaster and media personality has dominated the talk show world with her candid, hilarious, and heartwarming set, The Wendy Williams Show. While it's a huge hit, she did wind up pausing her show in late December 2020 to grieve her mother.
The fascination with Williams continues, as Lifetime is creating a biopic on her life, set to be released on Jan. 30, 2021, according to Deadline, called Wendy Williams: The Movie. One person very close to Williams has a few candid clips: her ex-husband, Kevin Hunter.
"You're the star," Hunter tells Williams in the trailer, which she shared on Twitter on Dec. 3, 2020. So obviously Hunter is still a part of her life, even though Williams has been vocal at times about what she really thinks about him. In fact, Hunter has a pretty significant part in the biopic since, as Hello! Magazine points out, the end of their marriage is a central focus of the feature. So what's the scoop about Williams' ex?
Wendy Williams and Kevin Hunter met at a skating rink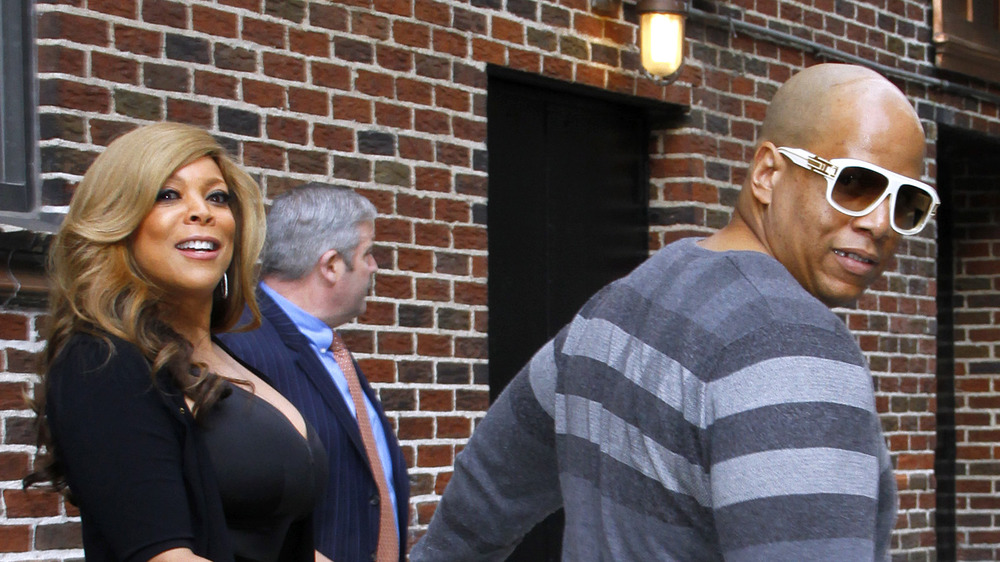 Donna Ward/Getty Images
Wendy Williams' ex husband, Kevin Hunter, is a producer and was her manager for a long time, according to People. The duo met in 1994 at a skating rink, which is the cutest story ever, and three years later, they tied the knot. In 2000, they had a son, Kevin Hunter Jr. They were together for a total of 25 years, according to Hello! Magazine, and married just shy of 22 years.
Williams and Hunter were not just a couple but business partners. Hunter owned a beauty salon but became Williams' manager and he helped her on her path to launching her show.
Despite this successful collab, Williams and Hunter had struggles throughout their marriage because of his infidelity. In fact, as Hello! Magazine points out, Williams knew about Hunter's infidelities. "And that has nothing to do with him having this baby or him having this side girl for almost 15 years of our marriage," Williams said on the SiriusXM's The Jess Cagle Show in January 2021. "I've known about her almost since the beginning. I've known that Kevin is a serial cheat. The first time I found out was while I was pregnant with our son on bedrest," (via Hello!) 
This would be so tough, but Williams said, years later, that she's glad she stood by Hunter, according to People. Despite this, she filed for divorce in December 2019. Nevertheless, expect to see Hunter with Williams in Wendy Williams: The Movie.